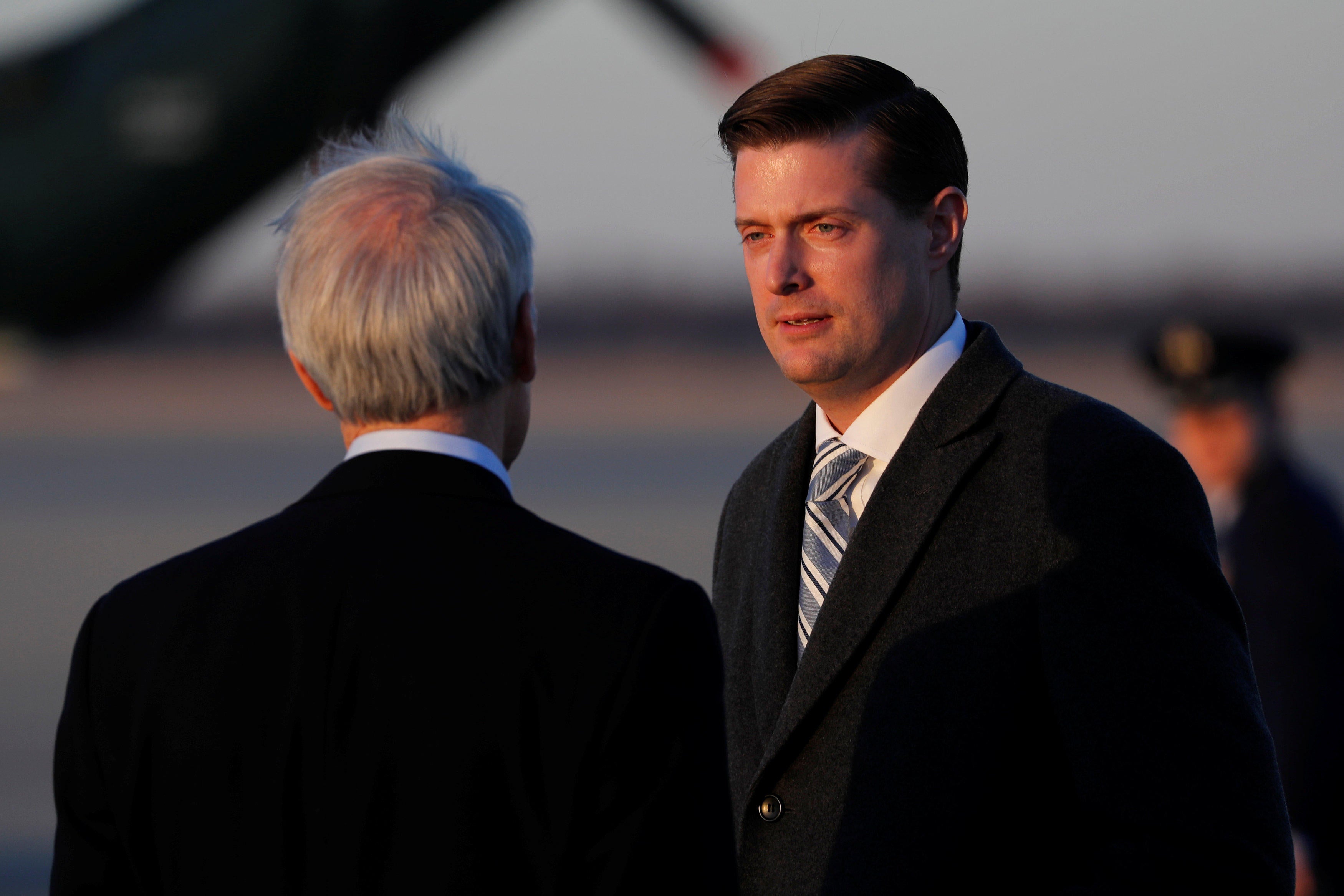 Rob Porter's lack of full security clearance raises concerns about backlog
Neither the White House nor the FBI is taking responsibility in the backlog of more than 700,000 security clearances. One investigator told CBS News that the White House security clearance process "is the peak of what the problem is throughout the government."
On Monday, the White House blamed delays in the security clearance process on the FBI, but in another sign of the strain between the bureau and the White House, the FBI responded in a statement that they just conduct the background check, they don't grant security clearances, reports CBS News' Jeff Pegues.
Nearly 13 months into the Trump administration, more than a dozen top officials are working with an "interim security clearance." Among them the president's son-in-law Jared Kushner. Rob Porter was on that list until he resigned last week amid allegations of domestic violence.
"Well to me it suggests a breakdown in the security clearance system," said Chris Swecker, former assistant director of the FBI.
He says some officials in the Clinton administration relied on interim clearances, but that it's unusual for so many officials to not have full security clearances at this point.
"To have someone with an interim security clearance for over a year seems very excessive. It sort of defeats the purpose of having a security clearance process in the first place," Swecker said.
Within FBI headquarters there is a special unit called SPIN or Special Inquiries. It handles White House security clearances, which are designed to be expedited in about 45 days. Once the FBI completes its investigation, its findings are handed over to the White House, which has discretion in deciding whether to approve a full security clearance.
"My real question was about how -- how he could be doing this job without a security clearance," said Lisa Brown, a staff secretary in President Obama's White House. "You want to make sure that they aren't working for foreign government, that they are an upright and honest person, that they aren't somehow going to be susceptible to blackmail."
That is why the security clearance process is essential -- especially for the White House. CBS News has been told that the FBI first turned over Rob Porter's background check information to the White House at least eight months before his resignation.
Thanks for reading CBS NEWS.
Create your free account or log in
for more features.