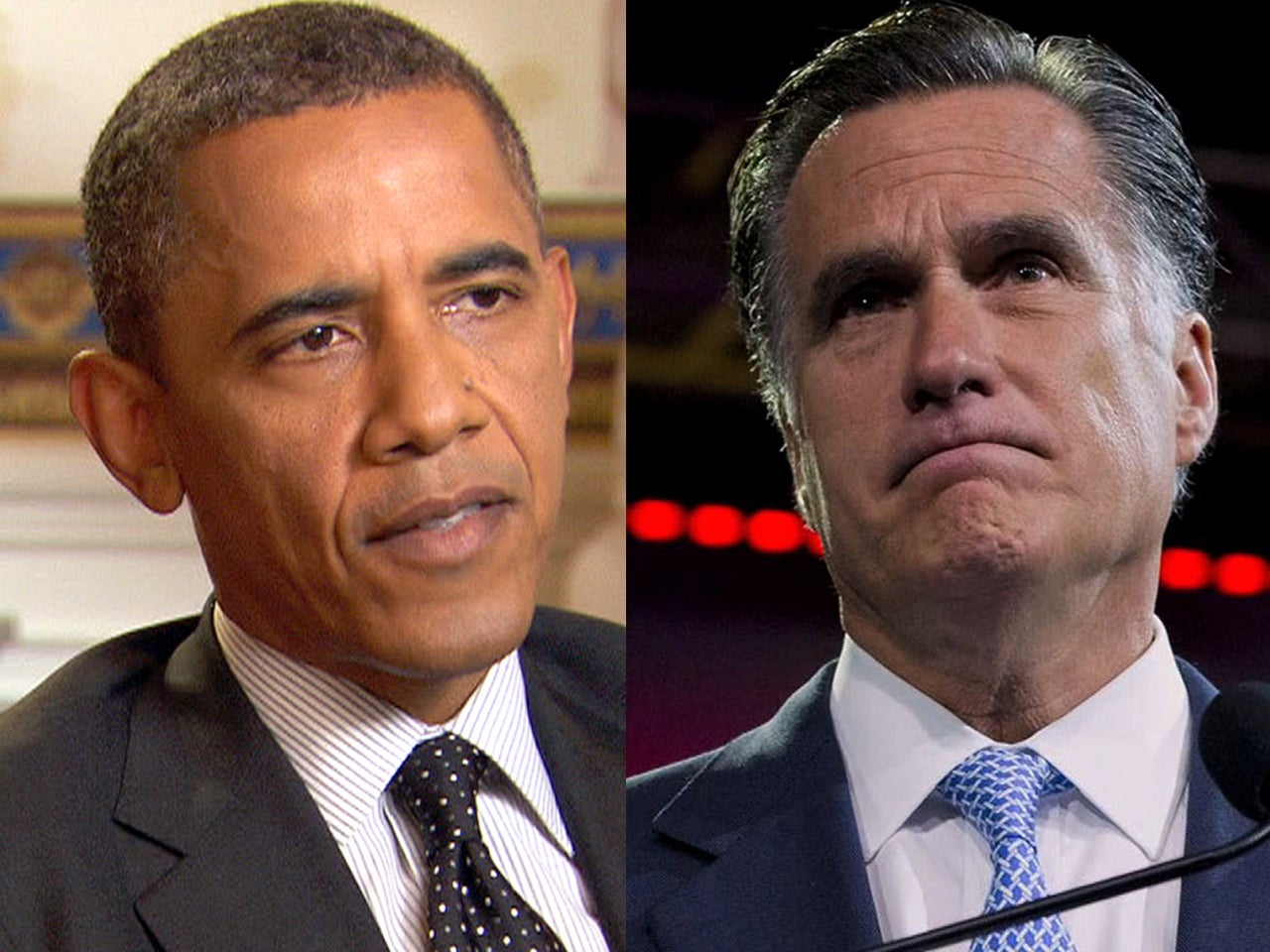 Back on the trail, Romney and Obama avoid gun control issue
(CBS News) Despite calls to address the gun control issue, neither President Obama nor Mitt Romney brought the issue up as they returned to the campaign trail Monday.

Romney was asked during a CNBC interview about the issue, which became a subject of debate following last week's shooting in Aurora, Colo. Romney said he didn't believe new laws would have made a difference in last week's massacre.

"There are -- were, of course, very stringent laws which existed in Aurora, Colorado. Our challenge is not the laws, our challenge is people who, obviously, are distracted from reality and do unthinkable, unimaginable, inexplicable things," he said.

Mr. Obama, meantime, spoke to the Veterans' of Foreign Wars and attended three fundraisers in California but didn't mention the gun control issue. Also on Monday, Vice President Joe Biden spoke to a conference of the National Association of Police Officers and although some big city public officials have been vocal about gun control in the wake of the shootings, including New York City Mayor Michael Bloomberg and Philadelphia Police Commissioner Charles Ramsey, Biden didn't bring the issue up in his remarks.

Both Mr. Obama and Romney have had trouble with the issue politically in the past and both are likely leery of discussing it so close to the election.

In 2008, Mr. Obama was criticized by rural Pennsylvania voters when he suggested rural voters "cling to guns and religion."

For his part, Romney, was repeatedly criticized during the primary for signing an assault weapons ban when he served as Massachusetts governor.
Thanks for reading CBS NEWS.
Create your free account or log in
for more features.