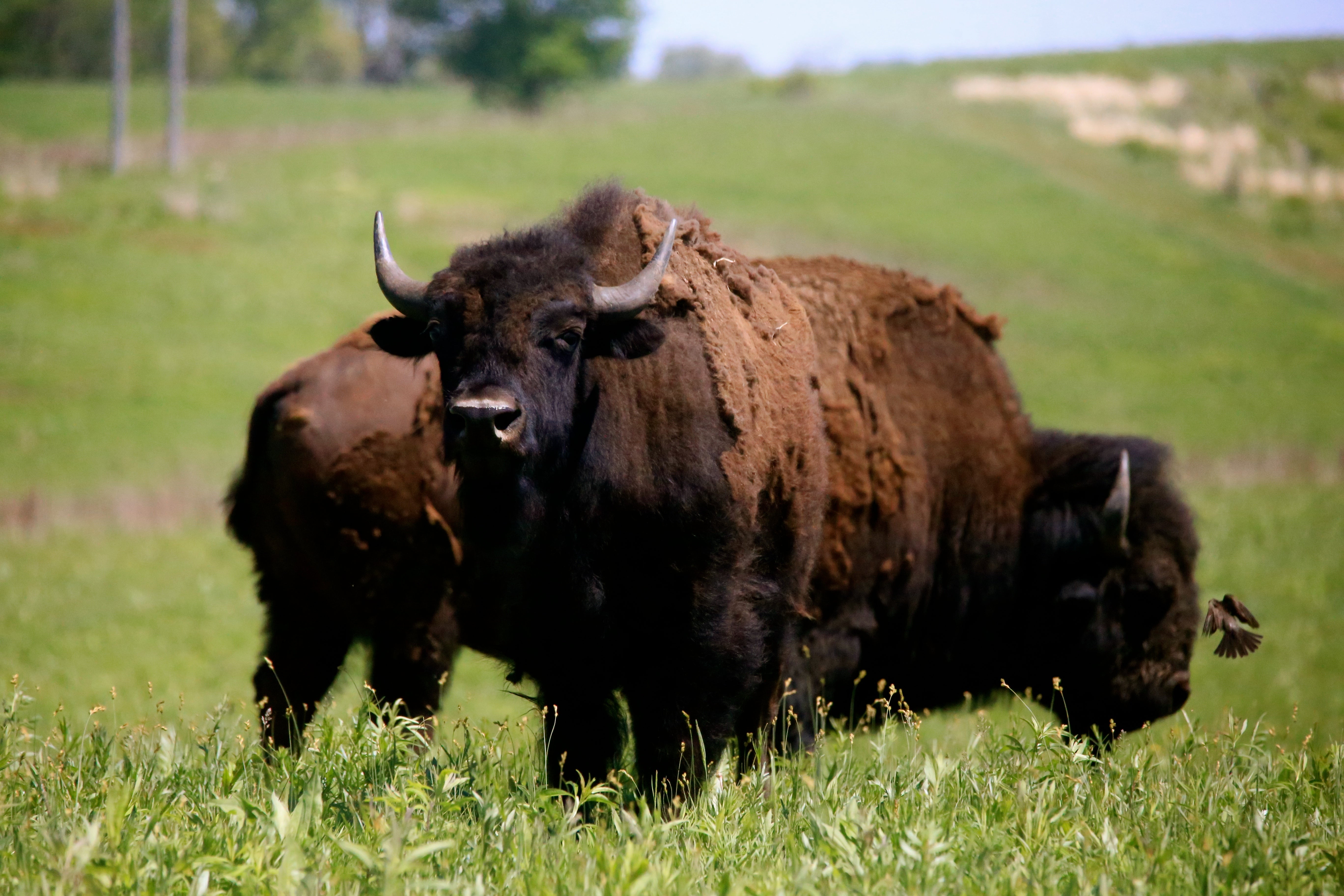 ​Back in brown: American bison return to the Midwest
FRANKLIN GROVE, Ill - What used to be a corn and soybean field 15 years ago is now full of tall grass and flowers -- a restoration in the making.
Jeff Walk is science director for the Illinois chapter of the Nature Conservancy, a private organization that is trying to bring the prairie back to the Land of Lincoln.
Walk and his group are seeding 1,500 acres with natural grasses and plants: from wild lupine to prairie smoke to golden Alexanders.
The goal is to restore the rolling hills to the way they looked 200 years ago or more. In the process, they're adding one more, rather hairy ingredient to the mix: The American bison.
"The last wild bison in Illinois was killed about 200 years ago," said Walk.
The bison serve an important purpose here. Kind of like landscapers, they maintain the prairie by eating the grass like furry lawnmowers that swallow what they cut.
"They're doing great," said Walk. "They cope very well. They seem to be peaceful, content."
They were trucked to Illinois' Nachusa prairie from Wind Cave National Park in South Dakota, as well as other preserves. About 50 are on the land now can move freely around 1,500 acres.
Bison are much easier than cattle for this job. They don't need a barn, don't need to be fed and are hardy as all get out -- needing only one medical exam every year.
The hope is to have a herd of 125 in the future.
"They are just iconic Americana," says Jeff.
So give me a home where the buffalo roam -- just two hours west of Chicago.
Thanks for reading CBS NEWS.
Create your free account or log in
for more features.