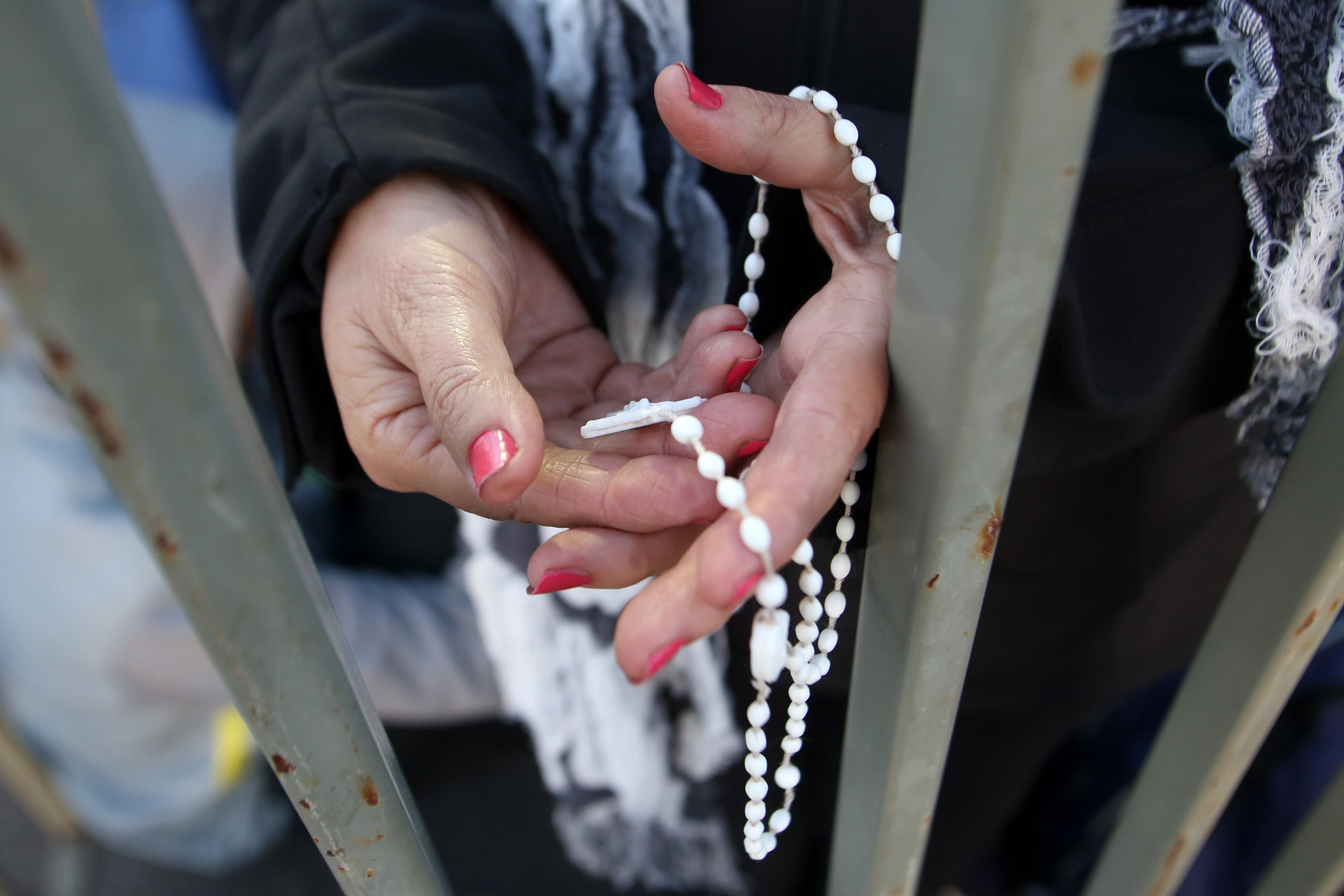 Aussie church rejects making priests report child abuse revealed in confession
Leaders of the Catholic Church in Australia have released its response to a roster of recommendations by a royal commission in the wake of a sexual abuse scandal that has roiled the church. A press release out Friday morning from Australia's Catholic leaders vows "that the church's shameful history will never be repeated" and expresses "deep sorrow that vulnerable children were abused, weren't believed and weren't supported when seeking justice."
The royal commission -- Australia's highest form of inquiry -- laid out 26 recommendations on how the Catholic Church could reform. Leaders say they accept 98 percent of the recommendations, according to the press release. The report was completed after consultation with the Vatican.
However, the Australian Catholic Bishops Conference (ACBC) -- the country's top Catholic body -- isn't accepting a recommendation that would require priests by law to report abuse to the police when it's revealed during confession.
"The Council ... continues to support retention of the civil law protection for the seal of the confessional," the ACBC said in its response.
ACBC president Archbishop Mark Coleridge told reporters Friday the seal of confession was "a non-negotiable element of our religious life and embodies an understanding of the believer and God."
According to the Reuters news agency, one of Australia's eight states and a territory have introduced laws making it a crime for priests to fail to report abuse heard in the confessional, while other states have said they are considering their response.
Some other recommendations from the royal commission included a call for Australia's bishops to request the Holy See to amend the 1983 Code of Canon Law to create a new canon or series of canons specifically relating to child sexual abuse. In addition, there were recommendations to stop destroying child sexual abuse documents and to consider introducing voluntary celibacy for clergy.
The royal commission said it recommended a national review of the governance and management structures of dioceses and parishes to allow transparency, accountability and the involvement of lay men and women.
"Making the church a safer place for our children and vulnerable persons is at the heart of our commitment to mission," said Sister Monica Cavanaugh, the president of Catholic Religious Australia which represents 150 religious orders.
Coleridge echoed that sentiment: "Many bishops failed to listen, failed to believe, and failed to act. Those failures allowed some abusers to offend again and again, with tragic and sometimes fatal consequences. The bishops and leaders of religious orders pledge today: Never again."
According to Reuters, Australia completed a five-year government-appointed inquiry into child abuse in churches and other institutions. The investigation heard that seven percent of Catholic priests working in Australia between 1950 and 2010 had been accused of child sex crimes and that nearly 1,100 people have filed sexual assault claims against the Catholic Church over 35 years.
Pope Francis has refused to respond to accusations that he knew about alleged sex abuse by a former cardinal, and allowed him to serve unpunished.
While the pope was in Ireland this weekend and met sex abuse victims, a former Vatican official made the claims in a letter. This came less than two weeks after a scathing grand jury report in Pennsylvania detailed sex abuse in the Catholic Church.
The 11-page letter by Italian Archbishop Carlo Maria Viganò, the former Vatican Ambassador to the U.S., claims that in 2013 he told Pope Francis of the allegations of sex abuse against former Cardinal Theodore McCarrick. But, he writes, the pontiff ignored that, and allowed McCarrick to continue to publicly serve the church for another five years. Viganò called for Francis to resign.
Pennsylvania's attorney general, appearing Tuesday on "CBS This Morning," said there were "facts, there is evidence that takes this cover-up and what occurred in Pennsylvania directly to the Vatican."
The director of the Holy See press office told CBS News that, "if the prosecutor is referring to something outside the report -- we'll have to wait for that before commenting."
Italian media was reporting Wednesday that close associates of the pope say he's saddened, but not considering resignation.
Thanks for reading CBS NEWS.
Create your free account or log in
for more features.