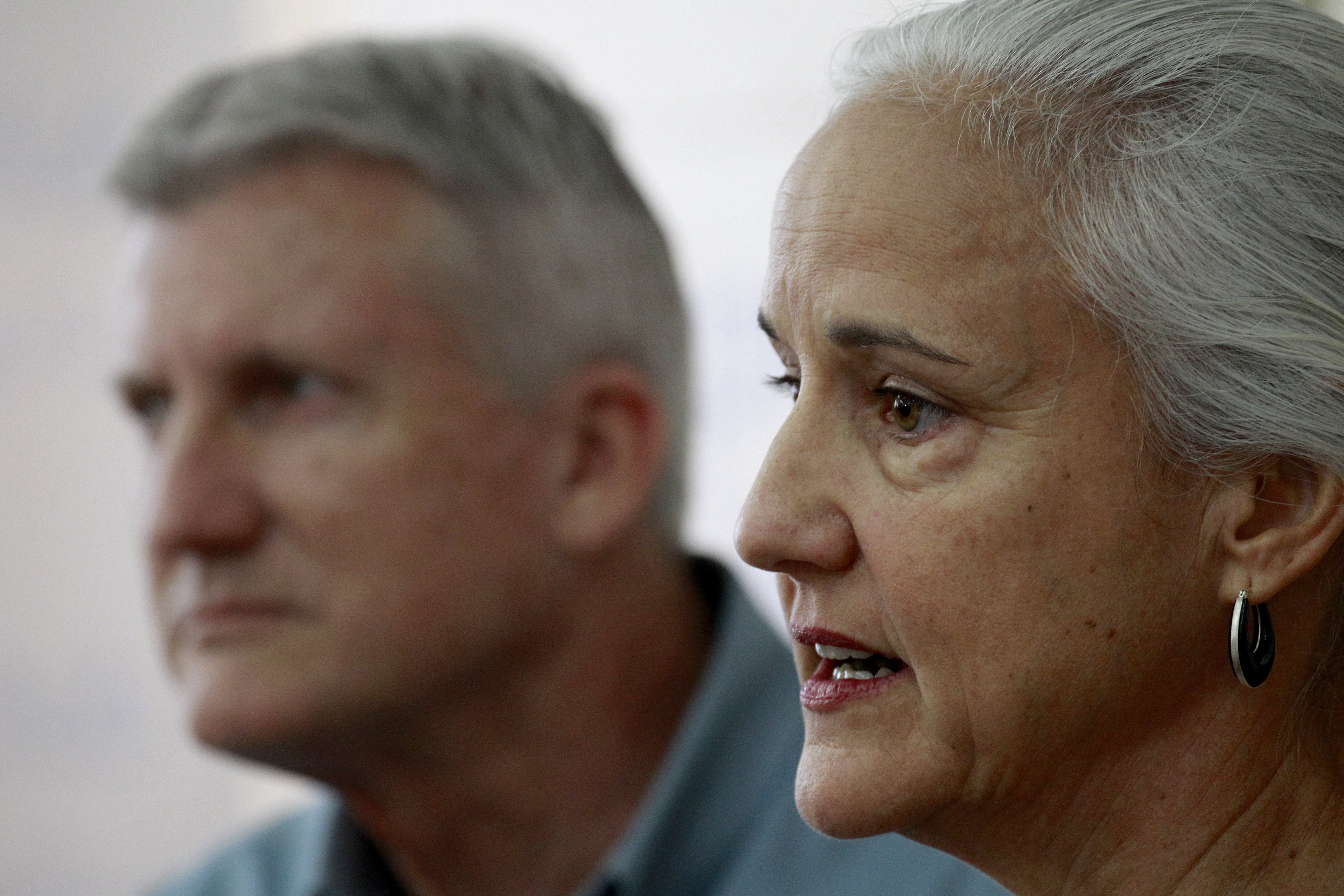 Parents of U.S. journalist missing in Syria issue plea to captors
The parents of a freelance journalist who went missing in Syria two years ago have issued an emotional plea to his captors to "treat our son well and return him to us safely and soon."
Exactly two years after Austin Tice disappeared while covering the war in Syria, Marc and Debra Tice issued a statement seeking answers about their son's whereabouts and welfare.
"As we relentlessly pray and work for Austin, we are continually unsettled by disturbing questions about his welfare," the Tices said. "What does he eat? Does he see the sky? Is he alone? What challenges is he facing day-to-day? Does he know we are looking for him? How does he mark the time; does he know two years have passed? In those two years, along with the significant dates on the calendar and the once-in-a-lifetime events dampened by Austin's absence, there are also the small daily moments - joys, challenges, blunders and blessings - which have not been shared and cannot be relived."
Tice, a former Marine, reported for The Washington Post, McClatchy Newspapers and other media outlets from the Middle Eastern country. The native of Houston and oldest of seven siblings went missing on August 14, 2012 - just days before he was expected to return home.
"With his absence, a huge chunk of our life is missing," Marc and Debra Tice said. "As his parents, we cannot give ourselves fully to the present because we remain suspended in the day Austin went missing, a day which is now 17,520 hours long."
Tice was living in Washington before heading overseas, and had been attending law school at Georgetown University between deployments and his latest reporting trip, his father said.
The Washington Post reported that Tice, whose 33rd birthday was on Monday, spent time with rebel fighters in the north after entering Syria from Turkey in May 2012. He then traveled to Damascus, where he was one of the few Western journalists reporting from the capital.
A video clip posted online in October 2012 apparently showed Tice alive and being held by gunmen.
Last week, White House Press Secretary Josh Earnest said that Tice - along with Warren Weinstein, an American who was kidnapped by militants in Pakistan three years ago - remain "on the radar" of U.S. national security officials.
"We continue to spend a great deal of time and effort and resources to safely recover or ensure the return of those American citizens who are being held hostage around the globe," Earnest said. "It continues to be a high priority."
Tice's parents, who have remained relatively quiet in the media, said they "do not want Austin to be forgotten" and made an appeal to anyone who might be holding their son captive.
"To those holding Austin, we ask you to treat our son well and return him to us safely and soon. Austin is a man of good character, and his effort to tell the world about what is happening in Syria - from all perspectives - is honorable," they said. "We will not give up; we want to see our son safely home."
Thanks for reading CBS NEWS.
Create your free account or log in
for more features.