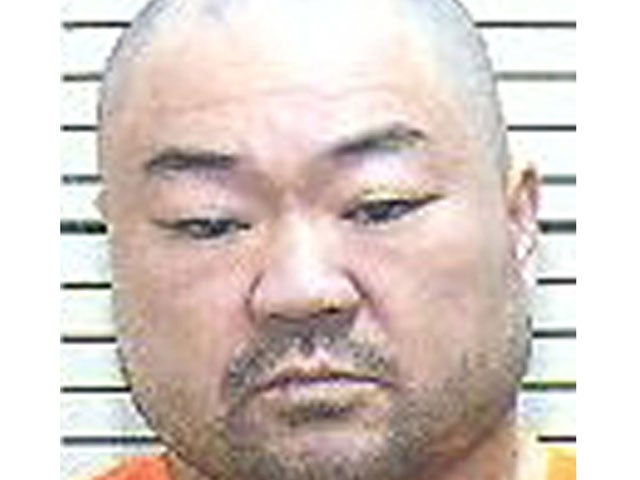 "Austin Powers" actor Joe Son suspected of killing prison cellmate
(CBS/KCBS/AP) WASCO, Calif. - An actor who had a small part in the movie "Austin Powers" and was convicted in the gang rape of a California woman, is now suspected of murdering his cellmate at a California prison.
Officials say Joseph Son, 40, has been identified as a suspect in the death of an inmate at Wasco State Prison, reports CBS station KCBS. The 50-year-old inmate, who has not been publicly identified, was found dead in his cell on the evening of Oct. 10.
The victim had reportedly been serving a 2-year sentence at the time of his death.
Prison officials have not released the circumstances surrounding the murder, reports KCBS. A spokesman for the sheriff-coroner's office, Ray Pruitt, said an autopsy would likely be performed Wednesday.
Son was convicted in September of torture in connection with the 1990 Christmas Eve gang rape of a woman in Orange County.
Son, who played a shoe-throwing bad guy in the film "Austin Powers: International Man of Mystery," was arrested in 2008 when his DNA was matched to the rape of a then 19-year-old woman who was abducted off the street by two men.
Prosecutors said Son and a co-defendant, Santiago Lopez Gaitan, 40, drove the woman to Huntington Beach at gunpoint and then raped and sodomized her in the back of the car. They repeatedly threatened to kill her. They also beat her with the pistol and told her she was going to die.
The badly injured woman begged for her life, prosecutors said, and the two men released her, naked and blindfolded with her own pants.
Son was sentenced to life in prison.
Santiago Gaitan, 40, Son's co-defendant, was arrested in 2009 after he was also linked to the assault. He pleaded guilty to multiple sex crimes in January 2011 and was sentenced to prison for 17 years and four months.
Son was cast as "Random Task" in the 1997 Mike Myers "Austin Powers" film.
More on Crimesider
August 18, 2011 - "Austin Powers" actor Joe Son on trial, accused in 1990 rape, kidnapping
August 26, 2011 - "Austin Powers" actor Joe Son convicted of torture in rape case
Thanks for reading CBS NEWS.
Create your free account or log in
for more features.