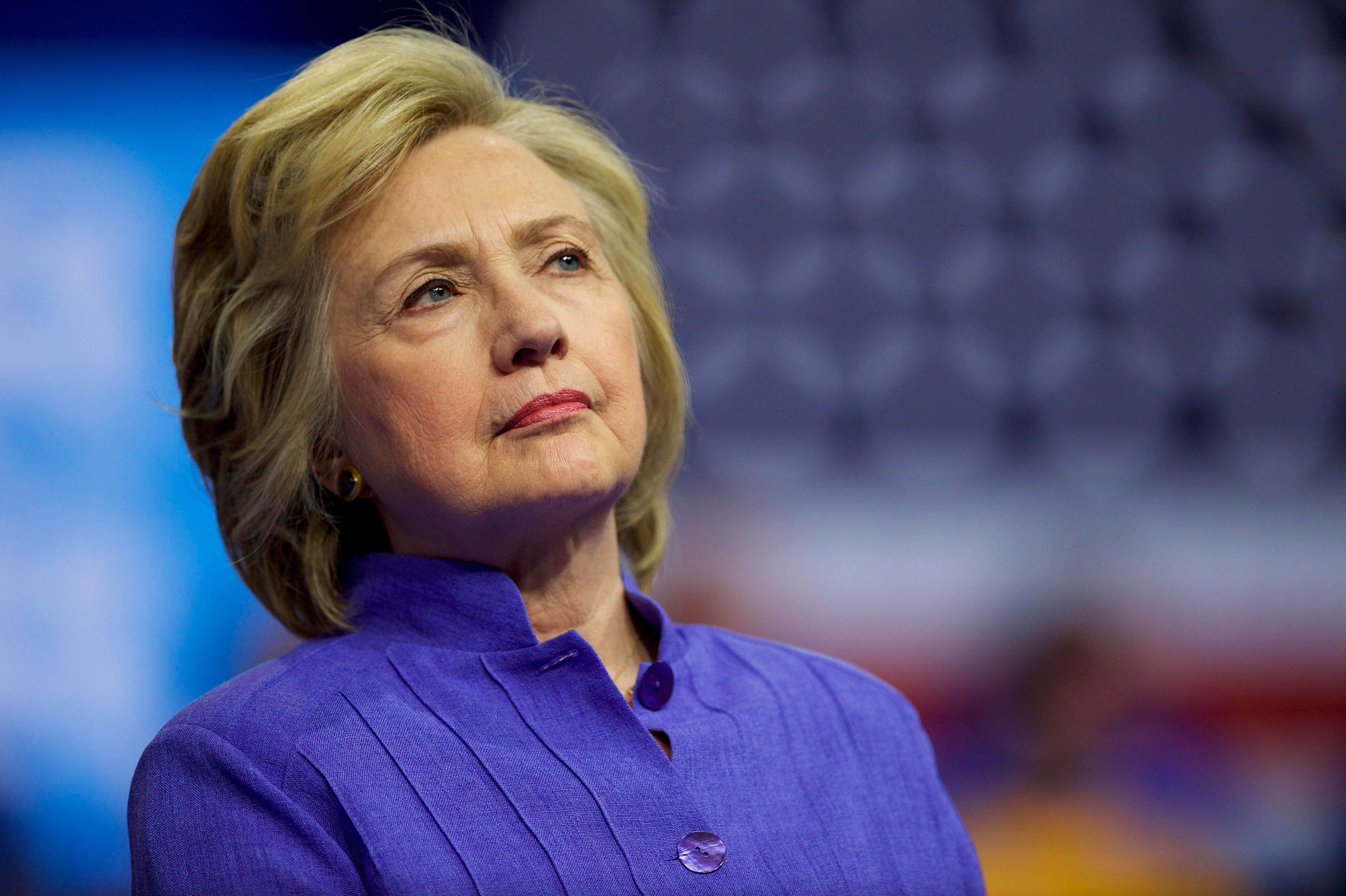 At DNC women's forum, Hillary Clinton declares Democrats stand for truth, evidence and facts
To the tunes of Tina Turner and Katy Perry, Democrats gathered four floors below ground, deep in the Washington D.C. Marriott Marquis to hear from a litany of Democrats and one "special guest" whose name did not appear on any formal program. Former Secretary of State Hillary Clinton took the stage to high octave cheers, addressing a female coalition at the DNC Women's Leadership Forum she founded as First Lady alongside Tipper Gore, 25 years ago.
The former secretary of state, U.S. senator, and first lady quickly got to the question she says she's hearing from Democrats across the country: "What do the Democrats stand for?" It's a political query so many Democratic leaders have gone out of their way to address ahead of midterm elections, and in the wake of a presidential election cycle that left some on the left feeling disjointed and void of a unified message.
"We stand for truth, for evidence and facts. What an incredible thing!" Clinton exclaimed, in what may have been a lighthearted jab at an administration. Clinton continued, "We have kind of an affection for evidence. We think it should inform our policies, because they'll actually work better," she declared, prompting modest laughter from the female-dominated audience.
With DNC Chair Tom Perez standing behind her and against a pink and blue backdrop emblazoned with a large "D," Clinton praised party leadership for running a staff whose leadership positions are filled by 44 percent people of color and 70 percent women. "And you know why that's important? That is what America looks like."
The speech was largely void of the day to day themes of politicking. "We may have taken a little detour a year ago, but we're back on the path of demonstrating unequivocally that our future is in diversity and inclusivity," Clinton noted in the closest reference she made to the 2016 election.
Sandwiched between DNC Chair Tom Perez and Congresswoman Maxine Waters (D-California), Hillary Clinton's speech won top billing among a hefty list of female party principals that also include Sen. Amy Klobuchar (D-Minnesota), Sen. Kirsten Gillibrand (D-New York), former acting attorney general Sally Yates, and Friday night's featured dinner speaker Sen. Kamala Harris (D-California), among others.
Thanks for reading CBS NEWS.
Create your free account or log in
for more features.