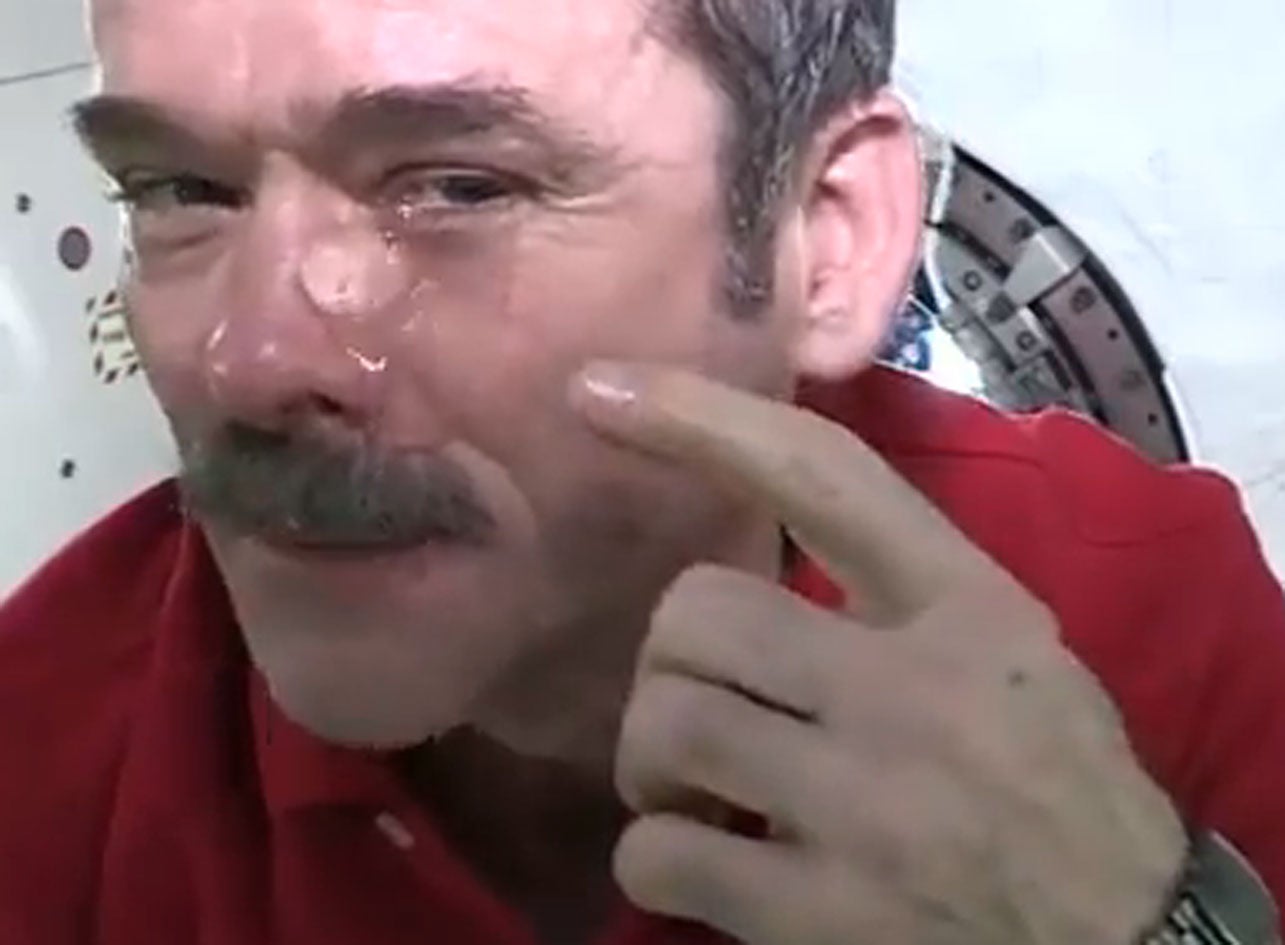 Astronauts don't cry: Chris Hadfield shows tears in space
There's no crying in baseball, and now there's no crying in space.
While the zero gravity atmosphere does not have an impact on tears forming, it has an affect on if they fall, and they don't. The water that builds up in you eye from crying will stay there until the bubble gets so big it moves to another spot on your face, or it's removed. It's not very pretty or graceful.
Watch how Canadian astronaut and commander of the International Space Station Chris Hadfield demonstrates what happens when you cry in space. The tech savvy astronaut tweeted in January that it can hurt to squirt tears in space, since they "don't shed."
Thanks for reading CBS NEWS.
Create your free account or log in
for more features.