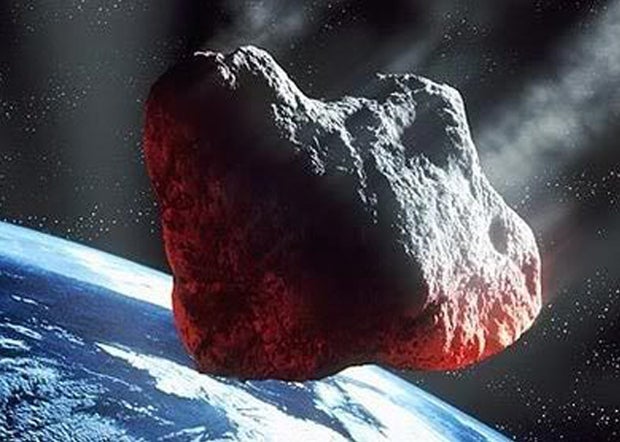 Asteroids hitting Earth more often than previously thought, ex-NASA astronauts' group says
Large asteroids are hitting the Earth far more often than anyone realized, according to a new warning from a group led by former NASA astronauts. They say the only thing preventing a meteor from destroying a major city is "blind luck."
From 2000 to 2013, the B612 Foundation says 26 meteorites packing the punch of an atomic bomb exploded on Earth. They all landed far from humans.
The group's findings make one realize meteor impacts could be three to 10 times more common than previously thought, "CBS This Morning' contributor Michio Kaku, a physics professor at the City University of New York, explained.
Kaku, author of "The Future of the Mind," said that "a city buster" that could take out New York City could hit every 30 years, instead of every 150 years like previously thought.
"Remember, we had that meteor that sailed over Russia? What was astonishing was that it was only 60 feet across," Kaku said. "It had the force of 20 Hiroshima bombs. In other words, we had underestimated a whole class of small meteors less than 100 feet across."
The Russia meteor was a wake-up call for scientists, Kaku said.




"We have very limited information," he said. "We have no space telescope out there dedicated to locking onto these things and we can only see evidence of asteroids 150 feet across. This (meteor over Russia was) 60 feet across, which has forced us to...reanalyze and recalibrate the probability of a meteor impact."

Experts are now working to create an early warning system with a satellite called The Sentinel, sponsored by B612, a private foundation, Kaku noted. The next step is to create an interceptor that could go out and "detonate something to push an asteroid out of the way."

"This is now going to be a priority for space scientists," Kaku said. "Something that we had neglected all these decades, we now realize we can't ignore anymore."
Thanks for reading CBS NEWS.
Create your free account or log in
for more features.