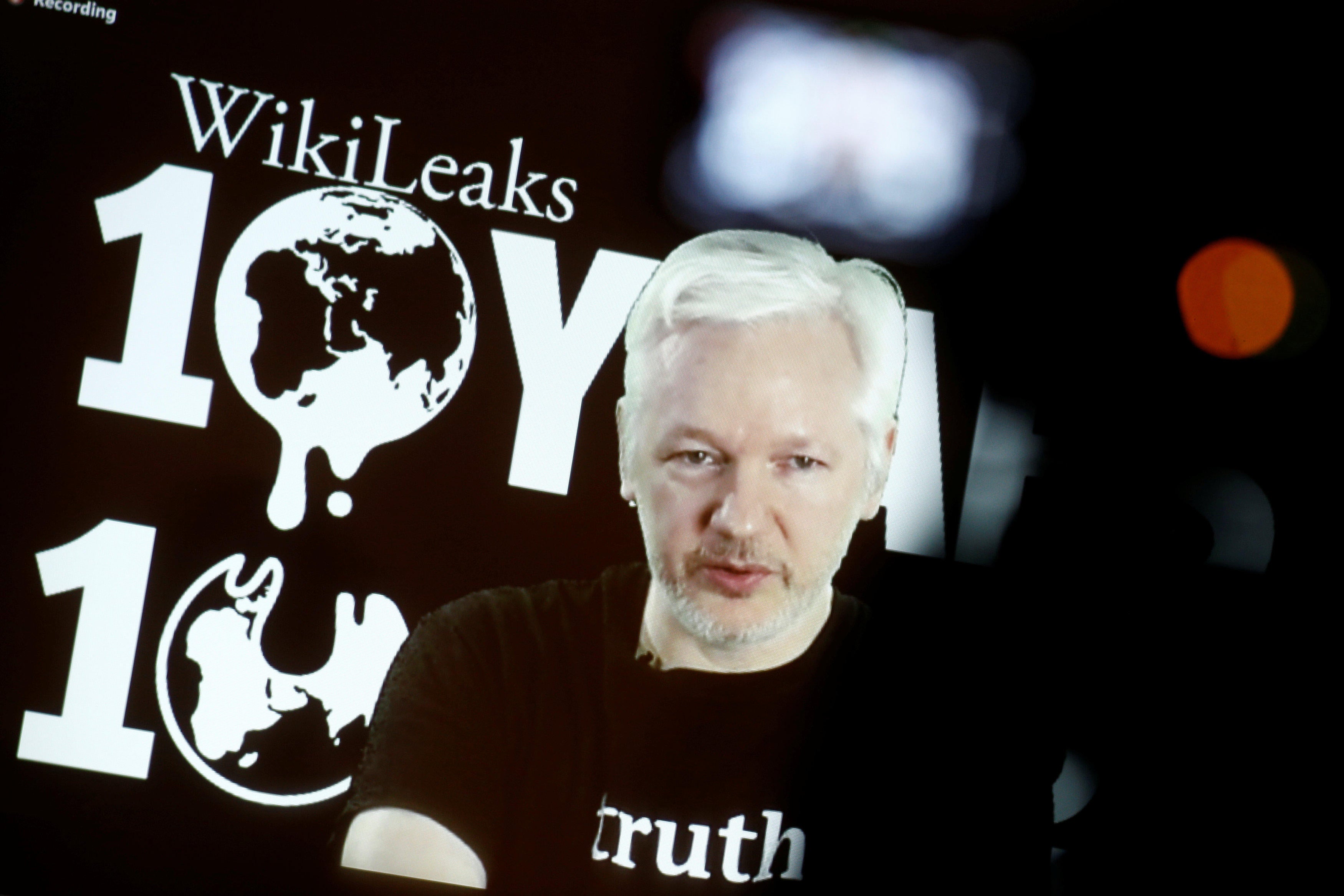 Assange confirms WikiLeaks was approached by Trump-linked data firm
The editor of Wikileaks confirmed the group was approached by a data firm working for Donald Trump's presidential campaign during the 2016 election.
Julian Assange says on Twitter that Cambridge Analytica reached out to his group prior to last November, but WikiLeaks rejected the company's "approach." Assange didn't specify the content of that approach.
He issued the tweet after news website The Daily Beast reported that Cambridge Analytica CEO Alexander Nix reached out to Assange during the presidential campaign about the possible release of 33,000 of Hillary Clinton's missing emails. Those emails have never been publicly released.
Cambridge Analytica, which uses data mining to microtarget ads based on personality, claimed after the election that it had played a key role in Mr. Trump's victory. The company was hired by Mr. Trump's digital director Brad Parscale, although he told "60 Minutes" last month that he doesn't believe their methods were so essential. According to Open Secrets, the Trump campaign paid Cambridge Analytica $5.9 million during the campaign.
Michael S. Glassner, executive director of the Trump campaign, issued a statement Wednesday that did not directly reference Assange or The Daily Beast report but said that the campaign had partnered with the Republican National Committee for voter data.
"Any claims that voter data from any other source played a key role in the victory are false," the statement said.
The House Intelligence Committee interviewed Parscale on Tuesday.
The Trump campaign has long denied any connection with WikiLeaks, although Mr. Trump praised the entity during the campaign and even said he "loved" WikiLeaks.
Robert Mercer, a billionaire Trump supporter, is a backer of Cambridge Analytica. Former White House strategist Steve Bannon served as a vice president at the company before joining the administration.
Thanks for reading CBS NEWS.
Create your free account or log in
for more features.