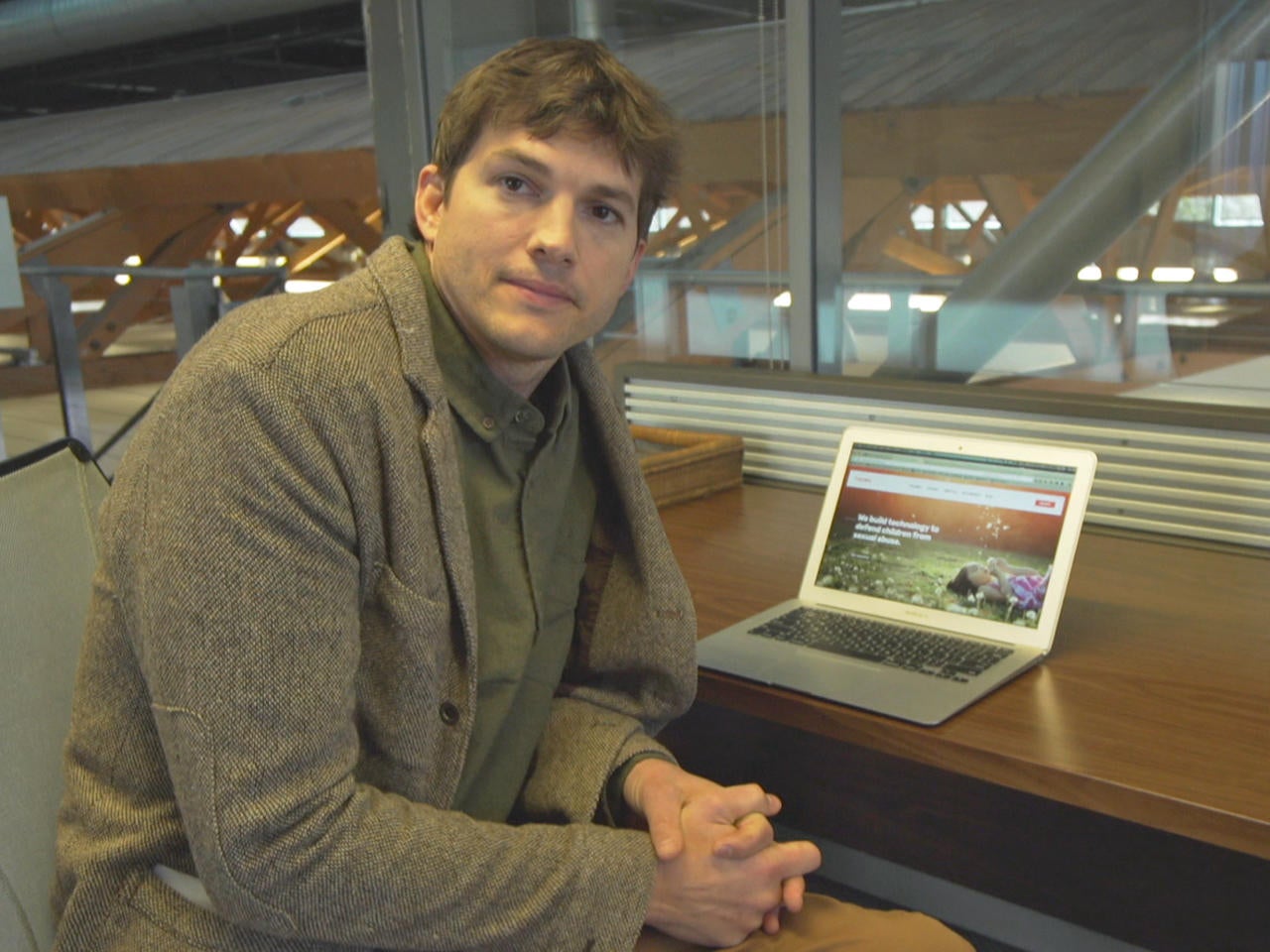 Ashton Kutcher's mission to save children from sex traffickers
Alyssa Beck was a 15-year-old Jacksonville, Fla., runaway looking for a way out of her family home. She ran right into the hands of a violent sex trafficking group. Beck reveals her fight for survival and the horrors she faced in "'48 Hours': Live to Tell: Trafficked," airing Saturday, March 9 at 9 p.m. ET/PT on CBS.
At the time, Beck says she was searching for something and trying to get away from her parents. "Part of it was me being a rebellious teenager. And honestly really just being a child," Alyssa tells "48 Hours."
She had already run into some minor issues with law enforcement and was living in a juvenile detention home in 2010. Another young woman at the detention center, someone she thought was a friend, convinced her to run away. The so-called friend led her into a trap.
"I just thought that it would be fun, you know, maybe party, maybe drink," Beck tells "48 Hours." "But I never would have been prepared for what really happened."
Little did she know that young woman was working as an agent for a sex trafficker. Soon, Beck was trapped in a horrific hotel room with the unimaginable happening to her on a regular basis.
"My everyday life was laying there, naked, beaten and allowing guys to come and pay $10, $20 to do whatever they wanted to me," says Beck, now 23.
"'48 Hours': Live to Tell: Trafficked" looks at the world of sex trafficking through the eyes of a survivor and the vast array of people who tried to help her – from law enforcement, her family, the legal system and child advocates. The broadcast goes inside the methodical investigation used to crack the brutal trafficking gang that used Beck to raise money. And correspondent Michelle Miller talks with Ashton Kutcher about his nonprofit, Thorn, which has developed software used by law enforcement to identify potential victims and abusers and disrupt groups just like the one that held Beck captive.
"What we do at our core is we build technology to help fight sexual exploitation of children," Kutcher tells "48 Hours." "You can roll up your sleeves and go try to be like a hero and go save one person, or you can build a tool that allows one person to save a lotof people."
Kutcher, who has made millions laugh with his TV and film work, chokes up when talking about his nonprofit work. "I have a hard time talking about this issue without being emotional," he tells Miller.
Like a lot of parents, Alyssa Beck's mother, Heather Beck, says she never expected her daughter to end up part of a sex trafficking ring.
"Traffickers prey on people and they know exactly what's going to turn their trigger," Kutcher says.
"These traffickers made me feel like I was loved," Alyssa Beck says. "You know, I was running from something – I was running to love and acceptance."
She found something much different, though.
"I didn't want to die," Beck says. "You know, I saw some light at the end of the tunnel. And I just knew, like I had to get out of the situation. I had to live through this. And that's when it got real."
Once she found a way out, Beck worked with authorities on tracking her captors. Because of the details she remembered, seven people were arrested, and the mastermind behind the ring was given one of the first life sentences ever handed down in the case of a sex trafficker in the country.
Beck recounts her battle to survive, how she escaped and struggled to stay away from that life, and her world today in "'48 Hours': Live To Tell: Trafficked" which features interviews with her mother, Kutcher, law enforcement, child advocates and more.
Thanks for reading CBS NEWS.
Create your free account or log in
for more features.