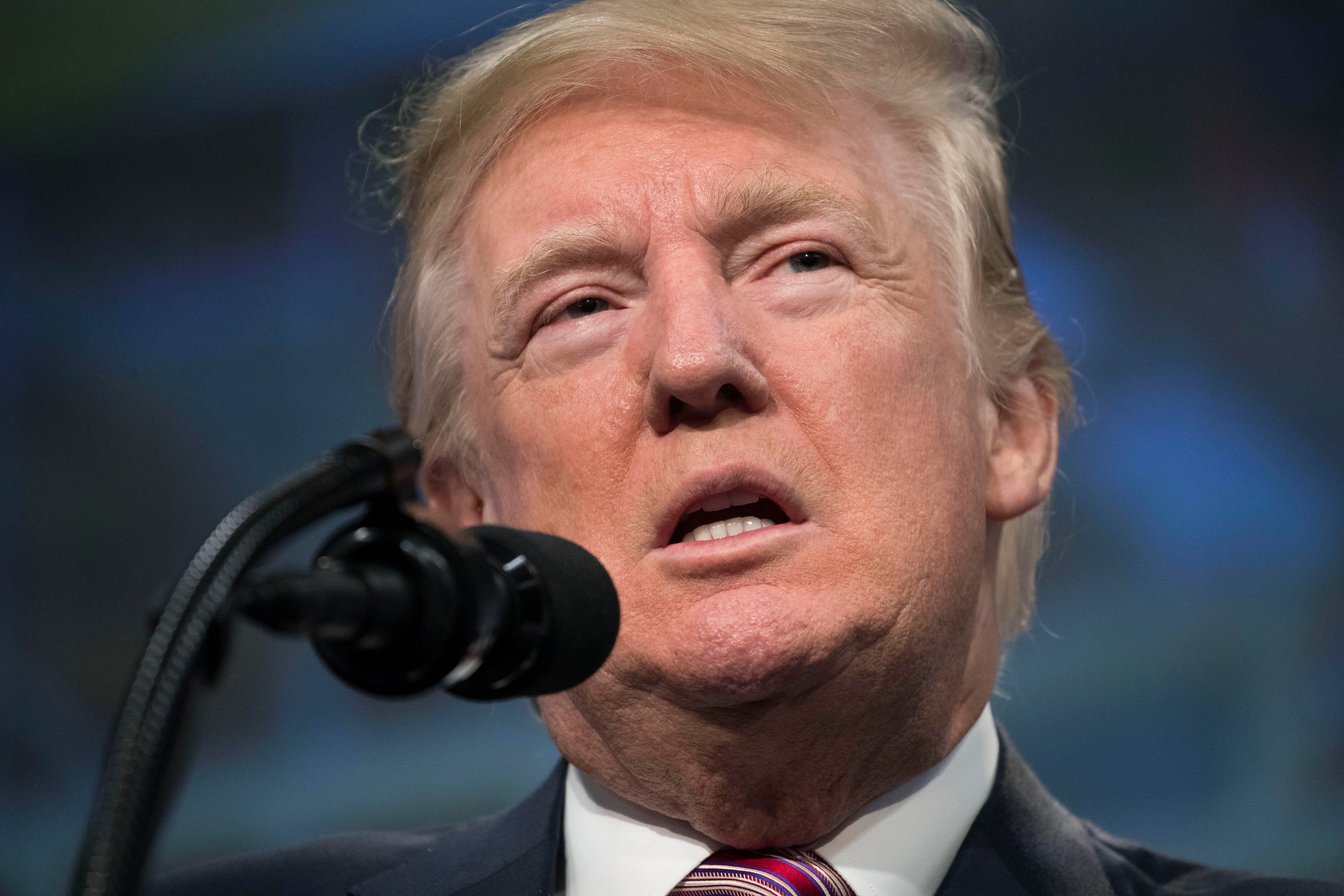 As Iran nuclear deal deadline approaches, Trump mulls options
As the deadline for President Trump to re-certify the Iran nuclear deal comes up in just over a week, the White House appears to be laying the groundwork for an announcement, expected Oct. 12th or Oct. 13th, that the deal will be decertified.
"You'll be hearing about Iran very shortly," Mr. Trump told reporters during a meeting with military leaders Thursday night.
Mr. Trump told reporters last month that he had "decided" on the Iran deal, though he did not announce his decision. The president still has a few options on how he might proceed before the announcement, however.
Should Mr. Trump decertify the deal -- that is, declare that Iran is not in compliance with the deal -- the deal would still be intact, but he would effectively be putting the decision about what to do about the deal in the hands of Congress. Lawmakers would then be able to consider punitive measures like sanctions to punish Iran for non-compliance. This would enable Mr. Trump to deliver on his campaign promise to act, although it would fall short of his vow to blow up the deal. However, the White House would likely urge Congress not to enact sanctions for now, since this would deeply rattle European allies who have lifted their sanctions against Iran as a result of the July 2015 deal. It would be, as CBS News' Major Garrett puts it, a "half-step" that would decertify but not fully unravel the deal.
The president's aim would be to use this as leverage to renegotiate the existing deal or possibly even negotiate a separate deal. The national security team has been asked by Congress to present evidence and a plan by Friday. The deadline for Mr. Trump to re-certify the deal is Oct. 15.
A senior Senate Democratic aide told CBS News in a statement that Democrats believe Mr. Trump should make the certification and said they wouldn't participate in "preemptive negotiations, with no text, based on the assumption that the president is not going to make the certification."
The aide also questioned Mr. Trump's ability to bargain once he announces a decision to decertify.
"The maximum point of leverage to address Iran's nefarious activities is now, before his expected terrible decision," the aide said. "Not after, when he undermines America's credibility to uphold its commitments with our allies and partners."
The internal friction within the Trump administration over how to handle Iran is evident. Secretary of State Rex Tillerson, Defense Secretary James Mattis, and Joint Chiefs Chairman Joseph Dunford have all recently publicly stated that it is in the U.S. national security interest not to endanger the deal.
Ambassador to the U.N., Nikki Haley, however, has become one of the loudest voices arguing for a more complicated scenario which would have the president decertify it without immediately withdrawing from it.
Thanks for reading CBS NEWS.
Create your free account or log in
for more features.