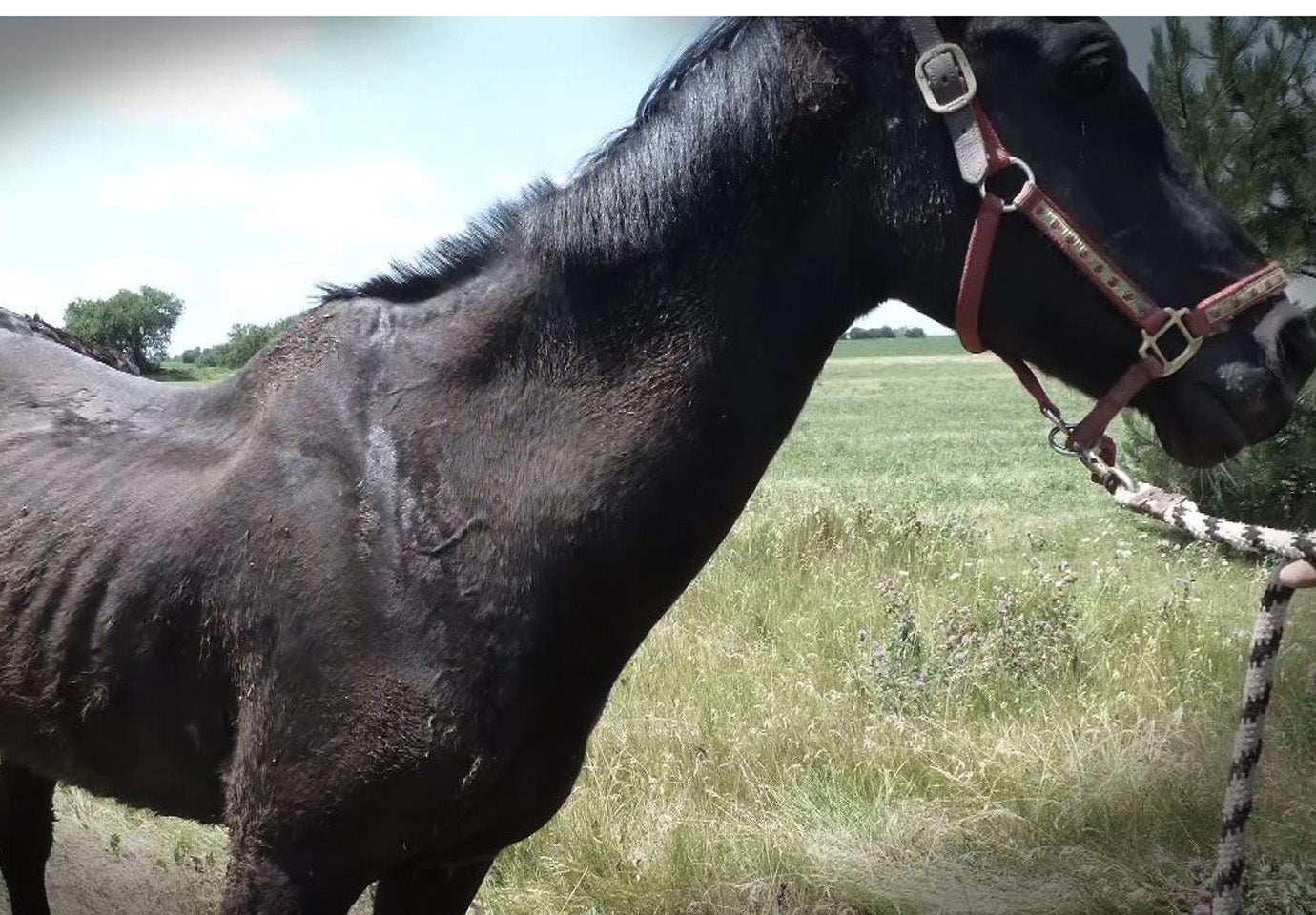 As hay prices soar, horses get abandoned
(CBS/WWJ) HOWELL, Mich. - The drought and excessive heat that began in March have led to a new crisis come fall: A dramatic increase in the number of starving, abandoned horses across Michigan and other parts of the country.

Cindy Ashley, manager of Horses Haven rescue in Howell, Mich. said they're struggling to find a way to care for horses that people can no longer afford to keep as pets.

"The reason that we've had such a huge onslaught lately of people applying for their horses to come to us is because of the drought," Ashley told Detroit's WWJ Newsradio 950's Jon Hewett. "Our hay costs have almost tripled and also the grain has gone up 20 percent. Every day we get calls from people who want to take care of horses - they just can't do it anymore."

Summer drought proves deadly for Colorado bears
August 2012 was fourth hottest in over a century
Hay thefts piling up in Colorado as drought sends prices to historic highs

With a waiting list of more than 100 animals, the current adoption wait time at Horses Haven now stands at two years.

"We have taken in quite a few this year but we are at capacity and donations are down because of the economy. We used to get hay donations; we no longer get hay donations," Ashley said. "We're just lucky to get volunteers to come out here and help the horses."

Horses Haven isn't the only animal rescue operation seeing such demand. Ashley said there are about 20 similar operations across the state, and all of them are full.

In August, CBS News correspondent Karen Brown reported the drought caused an increase in horse abandonment in Illinois, Texas and Oklahoma. August 2012 was fourth hottest in over a century. Horse rescuers are worried that it's going to get even worse this winter as owners go through their winter hay -- high prices will go even higher -- and many rescue organizations believe more owners will give up their horses.

"This winter it's gonna get really bad. There's gonna be horses abandoned and it's not gonna be pretty," said Ashley. "There was a time when we would have jumped in to take them ourselves, but we just can't do that anymore."
Thanks for reading CBS NEWS.
Create your free account or log in
for more features.