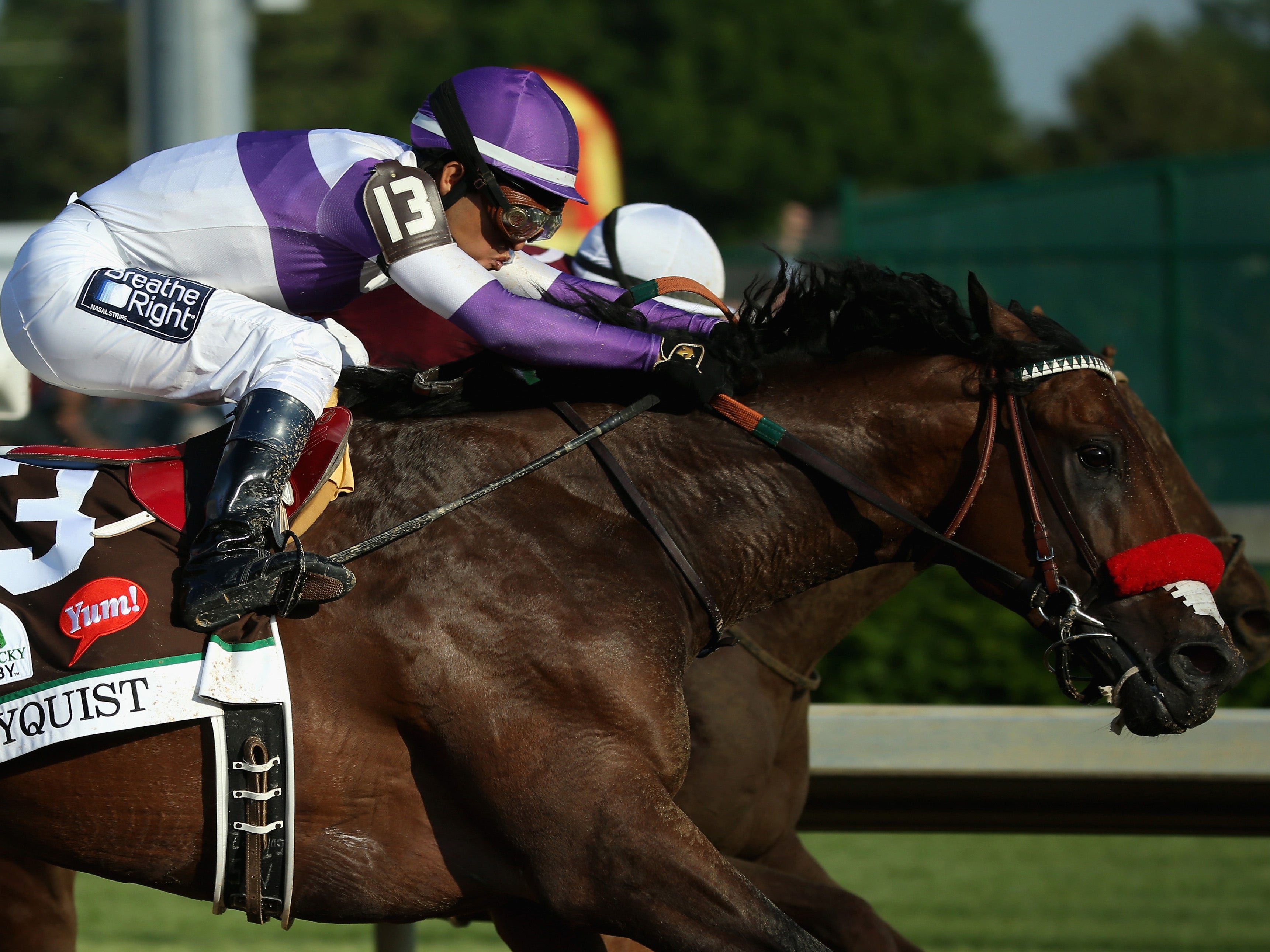 Artificial intelligence: Key to ​Kentucky Derby betting?
You probably didn't consider basing your Kentucky Derby bets on artificial intelligence -- but maybe you should have.
The artificial intelligence company Unanimous tested its new software platform, UNU, on last weekend's Kentucky Derby, as reported by TechRepublic. Twenty participants, convened by the company, first used the software to narrow the field of 20 horses down to four top picks. The participants then used UNU to predict the winning order -- and it turned out to be 100 percent correct.
1. Nyquist
2. Exaggerator
3. Gun Runner
4. Mohaymen
"I placed my $1 bet on the race at the Derby on Saturday and made $542.10 -- the odds of winning the superfecta [the top 4 finishers in order] were 540-1," TechRepublic reporter Hope Reese wrote. For comparison, none of the experts at Churchill Downs predicted the top four horses, let alone the top four horses in the correct order.
In a statement, Unanimous' chief information officer David Baltaxe said the whole process took the company's AI tool 20 minutes.
How does the system work? According to the company, the technology is built on a closed-loop system inspired by the insect swarm found in nature. The idea is that "many minds are better than one," therefore the act of pooling individual insights gives groups a better chance of reaching optimal decisions.
Although several prominent industry leaders remain wary of artificial intelligence, and a recent high-profile experiment with it went awry, the technology could revolutionize everything from smartphones to automobiles. In a recent 60 Minutes/Vanity Fair poll, more than half of Americans (53 percent) called society's quest to advance the field of artificial intelligence "important."
Thanks for reading CBS NEWS.
Create your free account or log in
for more features.