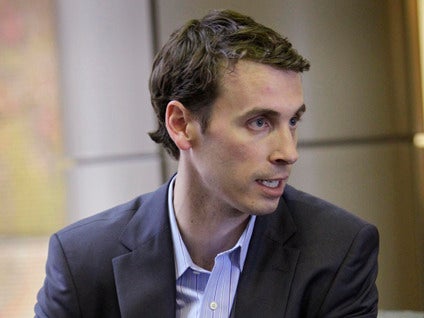 Arizona Primary Results: Ben Quayle Wins
Ben Quayle, son of former Vice President Dan Quayle, won the Republican nomination for Arizona's third congressional seat after a brutal 10-way primary.
Quayle won 23 percent of the vote, with his two closest competitors, businessman Steve Moak and former state Sen. Jim Waring, winning 18 percent and 17 percent, respectively.
He managed to pull off a victory after fending off attacks focused on issues like his affiliation with a raunchy gossip website, while drawing more attention to his race with his own brash ad, in which he said, "Barack Obama is the worst president in history."
The crowded primary included a number of staunch conservatives, such as Pamela Gorman, a state senator who co-sponsored Arizona's controversial immigration bill and ran a campaign ad featuring her firing a Thompson sub-machine gun.
Along with name recognition, Quayle had the advantage of money, relying on the help of his father's connections to raise $1.3 million for his campaign. Former Defense Secretary Donald Rumsfeld contributed to his campaign, the Associated Press reported, and former President George H.W. Bush and his wife Barbara hosted a fundraiser for him.
Quayle will now face off against Democrat Jon Hulburd to replace retiring Rep. John Shadegg. While the district is conservative, Hulburd has raised more than $700,000 for his campaign, indicating Democrats intend to make it a competitive race, the Arizona Republic reports.
More election coverage:
McCain Wins GOP Nomination for Senate in Ariz.
Murkowski Trails in Tight Alaska Primary
Meek Wins Florida Democratic Senate Primary
Scott Gets GOP Nomination for Fla. Governor
Thanks for reading CBS NEWS.
Create your free account or log in
for more features.