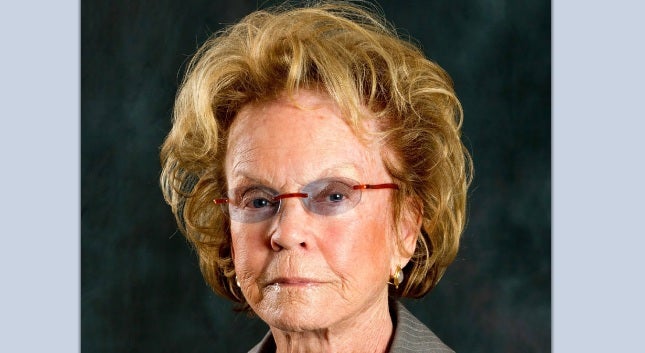 Arizona man charged in death of sister of former Justice O'Connor
TUCSON, Ariz. -- An Arizona man is facing a manslaughter charge in connection with a collision that killed the sister of former U.S. Supreme Court Justice Sandra Day O'Connor.
Pima County Sheriff's officials in Tucson said Sunday that 24-year-old Jarrad Barnes has been booked on one count each of manslaughter and driving under the influence.
Barnes was arrested immediately after being released Saturday night from a hospital for injuries that were not life-threatening.
The sheriff's office did not know if he had an attorney.
Authorities say 77-year-old Ann Day was driving Saturday morning when Barnes' vehicle crossed the median and struck her car head-on.
The vehicle that struck Day's car head-on was traveling in excess of 80 mph, according to witnesses at the scene, CBS affiliate KOLD reported.
The collision also led to a truck rear-ending Day's car. That driver also was hospitalized for injuries that were not life-threatening.
Day is a former Republican state senator and Pima County supervisor.
Day's political career spanned 22 years, including 10 years in the state Senate and 12 years representing District 1, which runs north of the Rillito and includes Oro Valley, parts of Marana and the Catalina Foothills. Ally Miller succeeded her in 2011 after Day retired, KOLD reported.
KOLD has been in touch with Day's family. They report that she was in Phoenix visiting with her sister just two weeks ago.
Sandra Day O'Connor's son and Day's nephew, Brian O'Connor, sent this statement:
"I was with my mom today and it has been a sad and sudden shock for the entire family."
Thanks for reading CBS NEWS.
Create your free account or log in
for more features.