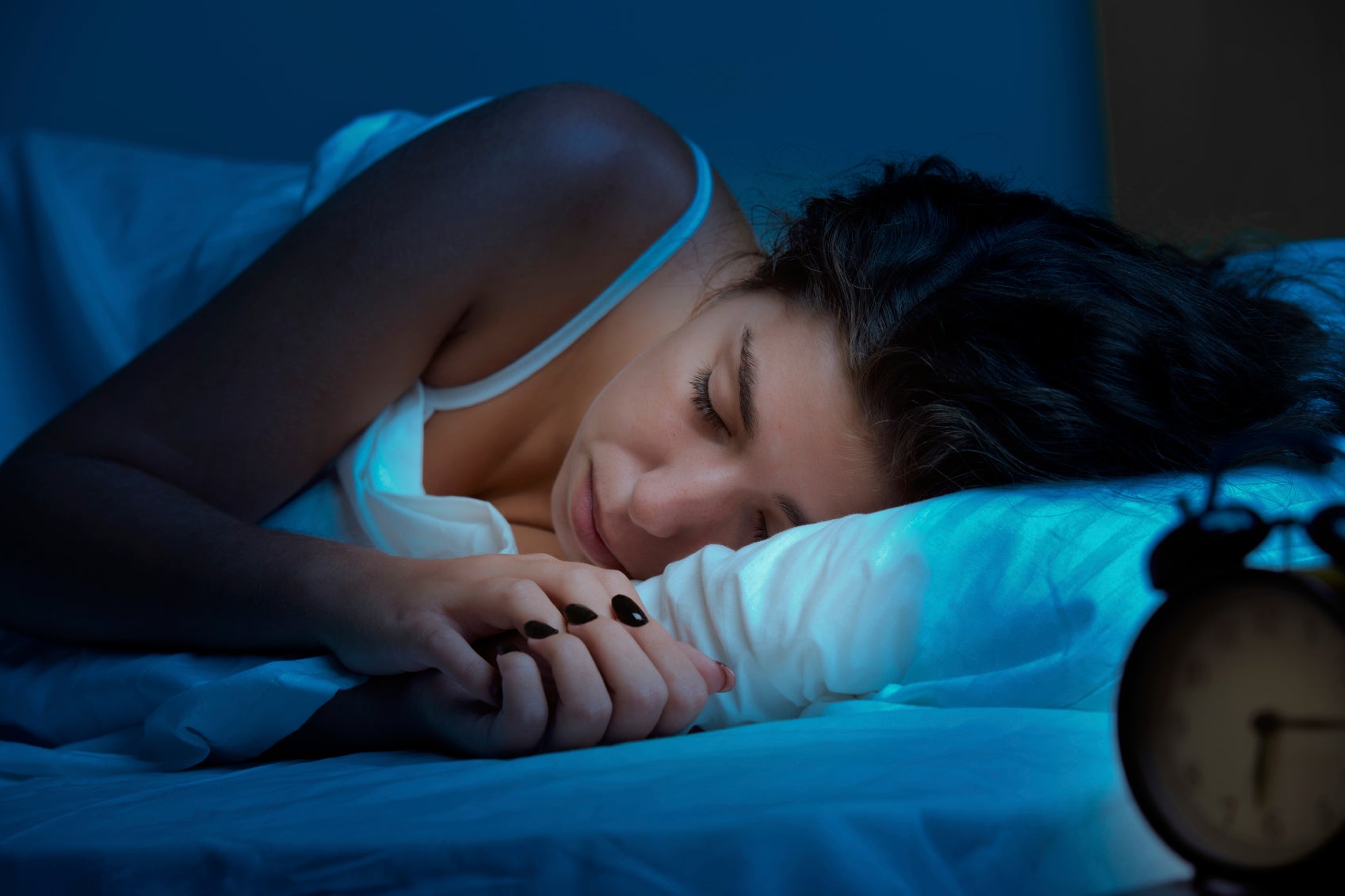 Arianna Huffington: Better sleep improves every aspect of our lives
The switch to daylight saving time this past weekend may have cost you an hour of sleep. But new research shows most of us were already behind on getting the rest we need.
The National Sleep Foundation released the data as part of its Sleep Awareness Week. It shows just 27 percent of U.S. adults get the recommended seven to nine hours of sleep per night during the week. Only 10 percent prioritize sleep over other daily activities.
Entrepreneur Arianna Huffington says a lack of sleep compromised her own health and productivity. She used that experience to create Thrive Global, a company focused on helping people put their personal well-being first.
Huffington appeared on "CBS This Morning" Monday as part of her crusade to help people stop thinking it's cool to get by without much sleep.
"When I collapsed from sleep deprivation exhaustion, broke my cheekbone, and I launched a sleep section on the Huffington Post [in 2007], people were wondering, 'Why sleep? Who cares about sleep?'" she said.
"Now all that is changing. You are just as likely to read about sleep in the sports pages, because athletes talk about the connection between sleep and performance, or in the business pages."
She called business figures like Jeff Bezos role models for extolling the benefits of getting eight hours of sleep because it improves decision-making.
Co-host John Dickerson noted the old role model of a CEO sending emails at all hours of the night, and that surveys suggest many adults believe sending late-night emails show that they care more. "That has changed, too?"
"Everything is changing," Huffington replied. "Sleep is just one part. But the whole connection between well-being and performance is changing. People now realize that there is no trade-off between them. On the contrary, when we take care of ourselves -- as we say at Thrive Global, we put our own oxygen masks on first -- then everything else is better. Empathy increases, our decision-making improves … As a result, every aspect of our lives improves."
Huffington noted, "We take now better care of our smartphones -- we know exactly how much battery remains in our phones. If you had asked me the morning I collapsed, 'Arianna, how are you?' I would have said, 'Fine.' Because being perpetually tired has become the new normal."
Technology, she said, is key to why so many people have trouble sleeping: "We're becoming more and more addicted to our phones, and people have forgotten that we need a transition to sleep."
She discussed "microsteps" from her website, thriveglobal.org, with tips on how to improve sleep.
"One is picking a time at the end of the day where you turn off your phone and gently escort them out of your bedroom. You should no longer be sleeping with your phones! Yet 70 percent of people sleep with their phones. And it's not just the blue light; it's the fact that our phone is a depository of every problem, of every project, and you need to disconnect from that to be able to fall under."
And when they wake up? "Most people wake up and the first thing they do -- before they take their first truly conscious breath -- is go to the phone. And all neuroscience tells you if you take one minute to set your intention for the day – remember what you are grateful for, what you are looking forward to -- it changes the tone of the day."
"Being mindful, essentially, is the way to step back from all of this?" asked Dickerson.
"Exactly, and put things in perspective. And people have endless excuses: 'I need my phone as my alarm clock.' You can buy a very beautiful one from Pottery Barn for $35. Basically, create a system that supports you having the small, little transitions at night and in the morning," she said.
See also:
Thanks for reading CBS NEWS.
Create your free account or log in
for more features.