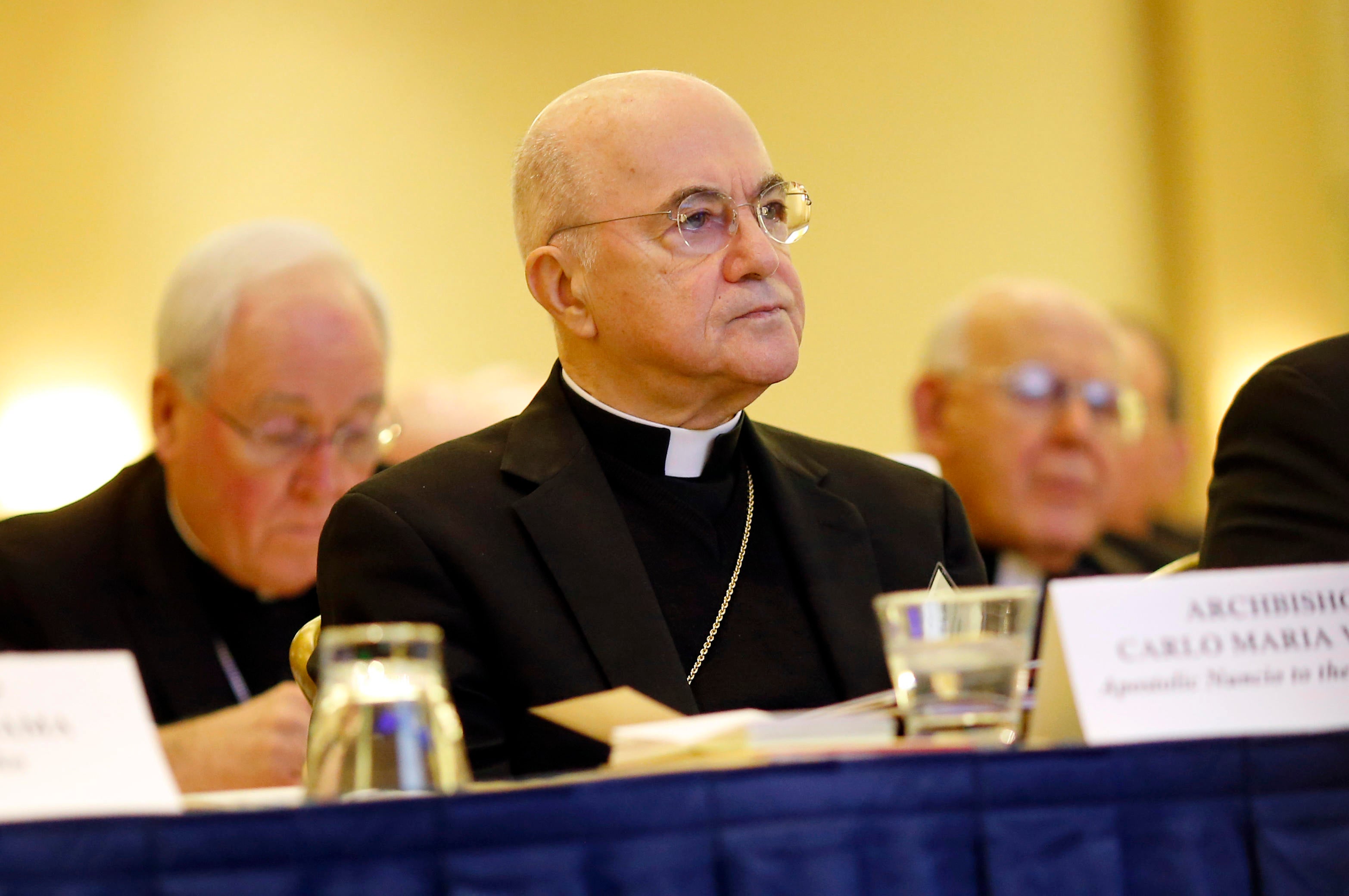 Archbishop's claims against Pope Francis "like an earthquake for the church"
Pope Francis refused to answer accusations that he knew about alleged sex abuse by a former cardinal, and allowed him to serve unpunished.
While the pope was in Ireland and meeting sex abuse victims, a former Vatican official made the claims in a letter. This came less than two weeks after a scathing grand jury report in Pennsylvania detailed sex abuse in the Catholic Church.
The 11-page letter by Italian Archbishop Carlo Maria Vigano, the former Vatican Ambassador to the U.S., claims that in 2013 he told Pope Francis of the allegations of sex abuse against former Cardinal Theodore McCarrick. But, he writes, the pontiff ignored that, and allowed McCarrick to continue to publicly serve the church for another five years.
The explosive letter called on Pope Francis to resign.
"I will not say a word about this," Pope Francis told reporters. "I believe the document speaks for itself."
The 88-year-old McCarrick resigned from his role as cardinal earlier this summer amid a wave of sex abuse allegations, including many involving seminarians.
The letter was released in the middle of Pope Francis' trip to Ireland, where the pontiff repeatedly asked for "forgiveness" in apologizing for clerical sex abuse scandals.
Archbishop Vigano – now 77 – makes a number of ideological claims and is critical of homosexuals within Church ranks. He does not offer any proof for his statements.
"This is like an earthquake for the Church," Monsignor Anthony Figueiredo, a CBS News consultant, told correspondent Seth Doane.
When asked about Archbishop Vigano's reputation, Figueiredo replied, "I know him personally. I know him as a man of great integrity, honest to the core. He's worked for three different popes, and [was] sent to a Vatican position, a diplomatic position as big as the United States, which means he's a trusted man."
CBS News has spoken with Vigano to confirm he stands by his letter. As of now, two prominent U.S. cardinals have disputed some of Vigano's claims, while reportedly a Vatican official who worked with Vigano said the letter was accurate.
Two U.S. bishops have called for an investigation.
Thanks for reading CBS NEWS.
Create your free account or log in
for more features.