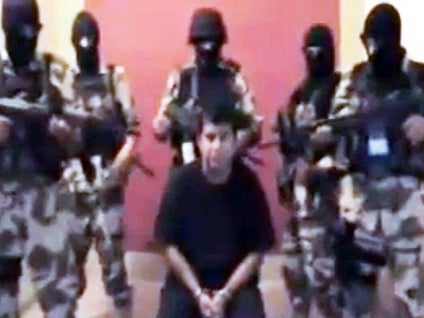 Another Murder Linked to US Gunwalker Case
CBS News has confirmed that ATF Fast and Furious "walked" guns have been linked to the terrorist torture and murder of the brother of a Mexican state attorney general last fall.
Two AK-47 variant rifles were found at the scene of a shoot-out with the murder suspects. Sources say the weapons were part of the controversial ATF program in which agents allowed thousands of guns to fall into the hands of suspects trafficking for Mexico's drug cartels.
Project Gunrunner scandal uncovered at ATF
This latest revelation complicates the already strained relationship between the U.S. and Mexico since CBS News first reported on the gunwalker scandal last February.
CBS News has learned that U.S. officials called Mexico's attorney general the day before last week's gunwalker hearing to inform her of the link to the murder.
Agent: I was ordered to let guns into Mexico
Mario Gonzalez Rodriguez, the brother of then-Chihuahua's attorney general Patricia Gonzalez Rodriguez, was kidnapped in October.Hooded terrorists surrounding the handcuffed Rodriguez forced him to record a video statement that was widely-distributed in Mexico. His body was found in November.
A bipartisan team of members of Congress heads to Mexico tomorrow as their investigation moves south of the border.
Congress irate over guns-to-Mexico program
Two AK-47 variant assault rifles that ATF allegedly let "walk" were also found at the murder scene of border patrol agent Brian Terry last December. Others were found in the stash of suspected drug cartel members who shot at a Mexican government helicopter in recent weeks.
Charges in murder of U.S. Border Patrol Agent Brian Terry
The Justice Department Inspector General is investigating allegations related to the gunwalking case.
Thanks for reading CBS NEWS.
Create your free account or log in
for more features.