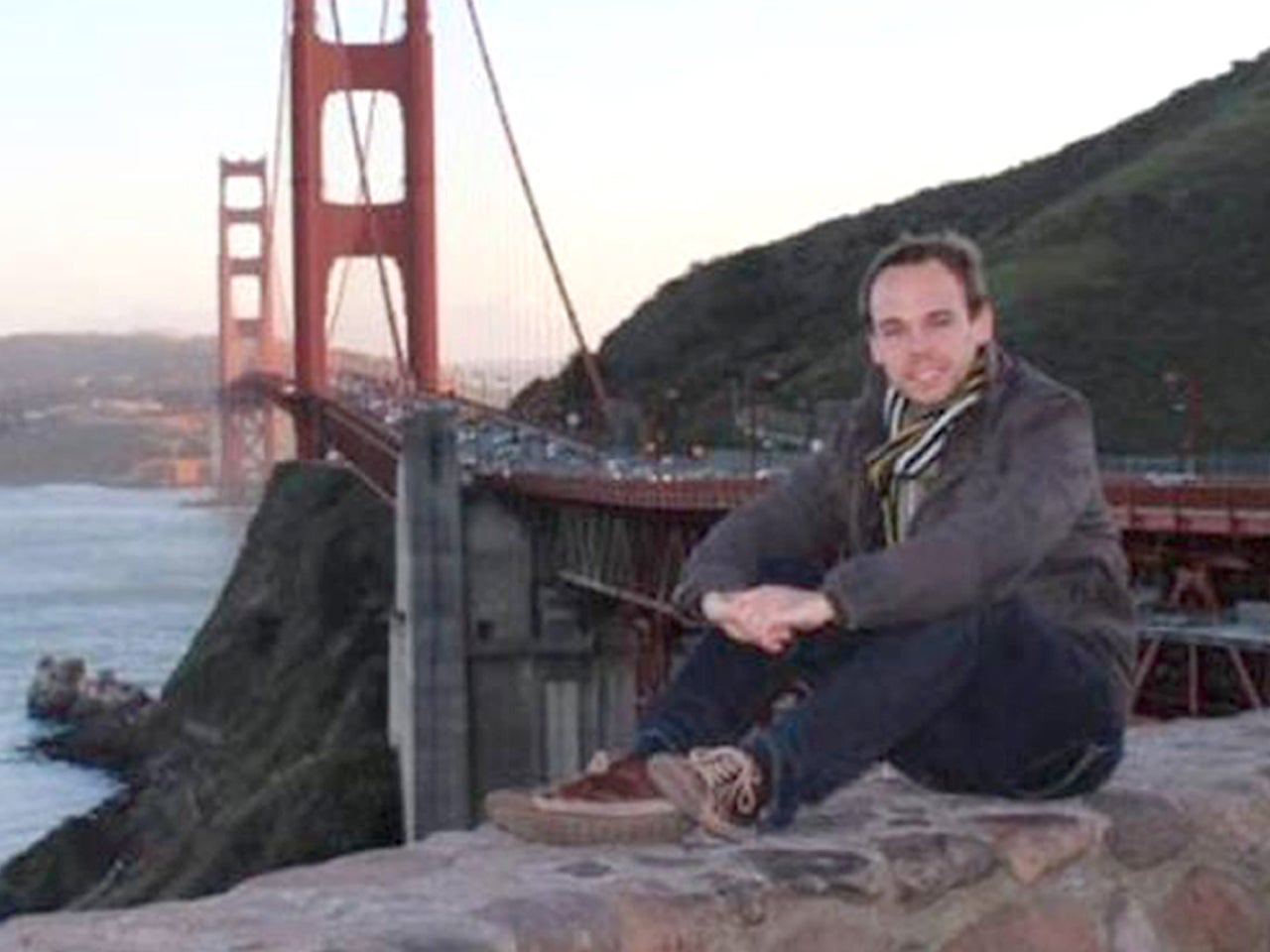 Germanwings Flight 9525 co-pilot said to be "happy" with his job
MONTABAUR, Germany -- Andreas Lubitz never showed any sign he was anything but thrilled to have landed a job with Germanwings, according to those who taught him the trade as a teenager in this town in the woody hills of Western Germany.
On Thursday, French prosecutors said Lubitz, the co-pilot of Germanwings Flight 9525, "intentionally" crashed the jet into the side of a mountain.
Members of the hometown flight club in Montabaur, where he renewed his glider license only last fall, told The Associated Press the 27-year-old appeared to be happy with the job he had at the airline, a low-cost carrier in the Lufthansa Group.
After starting as a co-pilot with Germanwings in September 2013, Lubitz was upbeat when he returned to the LSC Westerwald e.V glider club in the fall to renew his glider pilots' license with 20 or so takeoffs.
"He was happy he had the job with Germanwings and he was doing well," said longtime club member Peter Ruecker, who watched him learn to fly. "He was very happy. He gave off a good feeling."
Club chairman Klaus Radke said he rejected Marseille prosecutors' conclusion that Lubitz put the Germanwings flight intentionally into a descent and dove it into the French Alps when the pilot had left the cockpit.
"I don't see how anyone can draw such conclusions before the investigation is completed," he told the AP.
At the house believed to be his parents', the curtains were drawn and four police cars were parked outside.
Police kept the media away from the door of the single-family two-story home in a prosperous new subdivision on the edge of Montabaur, a town about 60 kilometers (nearly 40 miles) northwest of Frankfurt surrounded by wooded hills.
Neighbors refused to comment, and police told journalists to stay away.
Lubitz learned to fly at the glider club in a sleek white ASK-21 two-seat glider, which sits in a small hangar today on the side of the facility's grass runway.
Ruecker said that he remembers Lubitz as "rather quiet but friendly" when he first showed up at the club as a 14- or 15-year-old saying he wanted to learn to fly.
On Thursday, a large hawk circled lazily over the runway using the same gentle updrafts that glider pilots use.
After obtaining his glider pilot's license as a teenager, he was accepted as a Lufthansa trainee after finishing the tough German preparatory school at the town's Mons-Tabor High School.
According to Lufthansa Chief Executive Carsten Spohr, he trained in Bremen, Germany and Phoenix, Arizona, starting in 2008. He said there was a "several-month" gap in his training six years ago but he couldn't say what the reason was for that.
After the break, "he not only passed all medical tests but also his flight training, all flying tests and checks." Spohr said the co-pilot was "100 percent fit to fly, without any limitations."
One U.S. law enforcement source told CBS News that Lubitz trained at the flight school in Arizona between July and November 2010. Lubitz was last in the U.S. in October 2014 on a crew visa.
According to CBS News correspondent Jeff Pegues, the FAA says Lubitz had a U.S. private pilot certificate, which only authorizes him to fly single-engine general aviation aircraft and gliders.
After completing his training, he spent an 11-month waiting period working as a flight attendant before becoming a co-pilot on the Germanwings A320 fleet. Spohr said such a waiting period is not unusual at Lufthansa.
Lubitz had logged 630 hours' flight time by the day of the crash, the airline said.
Ruecker said Lubitz gave no indication during his fall visit to the club that anything was wrong. "He seemed very enthusiastic" about his career. "I can't remember anything where something wasn't right."
He said Lubitz had a girlfriend but did not have many more details about his life.
Lubitz's family could not immediately be reached, but a recently deleted Facebook page bearing Lubitz's name showed him as a smiling man in a dark brown jacket posing in front of the Golden Gate Bridge in California. Ruecker confirmed the photo was that of Lubitz.
The page, which was wiped from Facebook sometime in the past two days and restored Thursday as an "In Memory" site, said Lubitz was from Montabaur.
It also lists him as having several aviation-themed interests, including the A320, the model of plane that crashed Tuesday; Lufthansa, the German aviation company; and Phoenix Goodyear Airport, in Arizona.
The Facebook page also included a link to a result in the 2011 Lufthansa half marathon in Frankfurt, where a runner with the nickname "flying_andy" ran a 1 hour, 48 minutes, 51 seconds.
German Interior Minister Thomas de Maiziere said German authorities had checked intelligence and police databases on the day of the crash, and Lufthansa told them that regular security checks also turned up nothing untoward on the co-pilot.
"According to our knowledge at this point and after comparing the information we have, there is no terrorist background for him as a person," de Maiziere said.
Thanks for reading CBS NEWS.
Create your free account or log in
for more features.