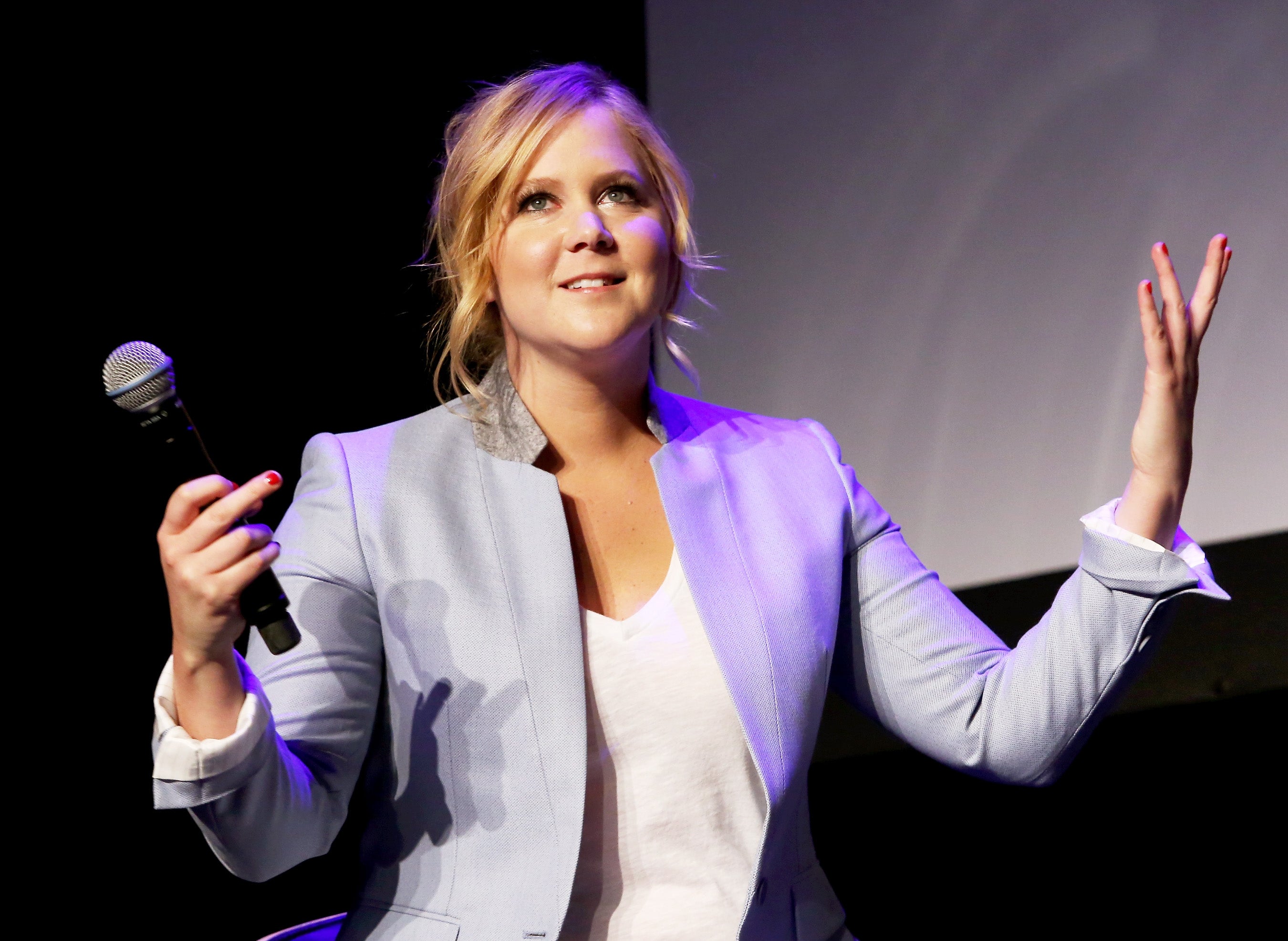 Hundreds walk out as Amy Schumer gets political
Can fans love a comedian, but hate their politics?
Some members of Amy Schumer's audience seemed to think so this weekend. Around 200 people walked out of her Tampa show when Schumer launched into a withering takedown of Donald Trump. The Tampa Bay Times reports some fans booed or walked out after Schumer called Trump an "orange, sexual-assaulting, fake- college-starting monster."
It's somewhat of a surprise that fans were caught off guard because Schumer isn't known for suppressing her political views.
In fact, she has been very vocal about her opinions in the past. She's advocated for Hillary Clinton on various talk show appearances, pushed for gun-control legislation and even features a callout in the back of her new book informing readers how they can take action on the issue. That's all without mentioning the various sketches on her show that make her political standing crystal clear.
But in the Tampa audience, some were more than surprised – they were offended, and took to Twitter to voice their disagreement.
That said – out of an audience of thousands of fans, a vast majority stuck with the show, and a lot of fans did speak up in recognition of her ideals:
As for Schumer? She seems to have moved on:
In a statement to Vanity Fair, Ms. Schumer wrote: "I loved the crowd and my show in Tampa last night! I want to thank the 8400 people who stayed. We had a great time! We have always depended on comedians to make us laugh and tell the truth. I am proud to continue that tradition."
Thanks for reading CBS NEWS.
Create your free account or log in
for more features.