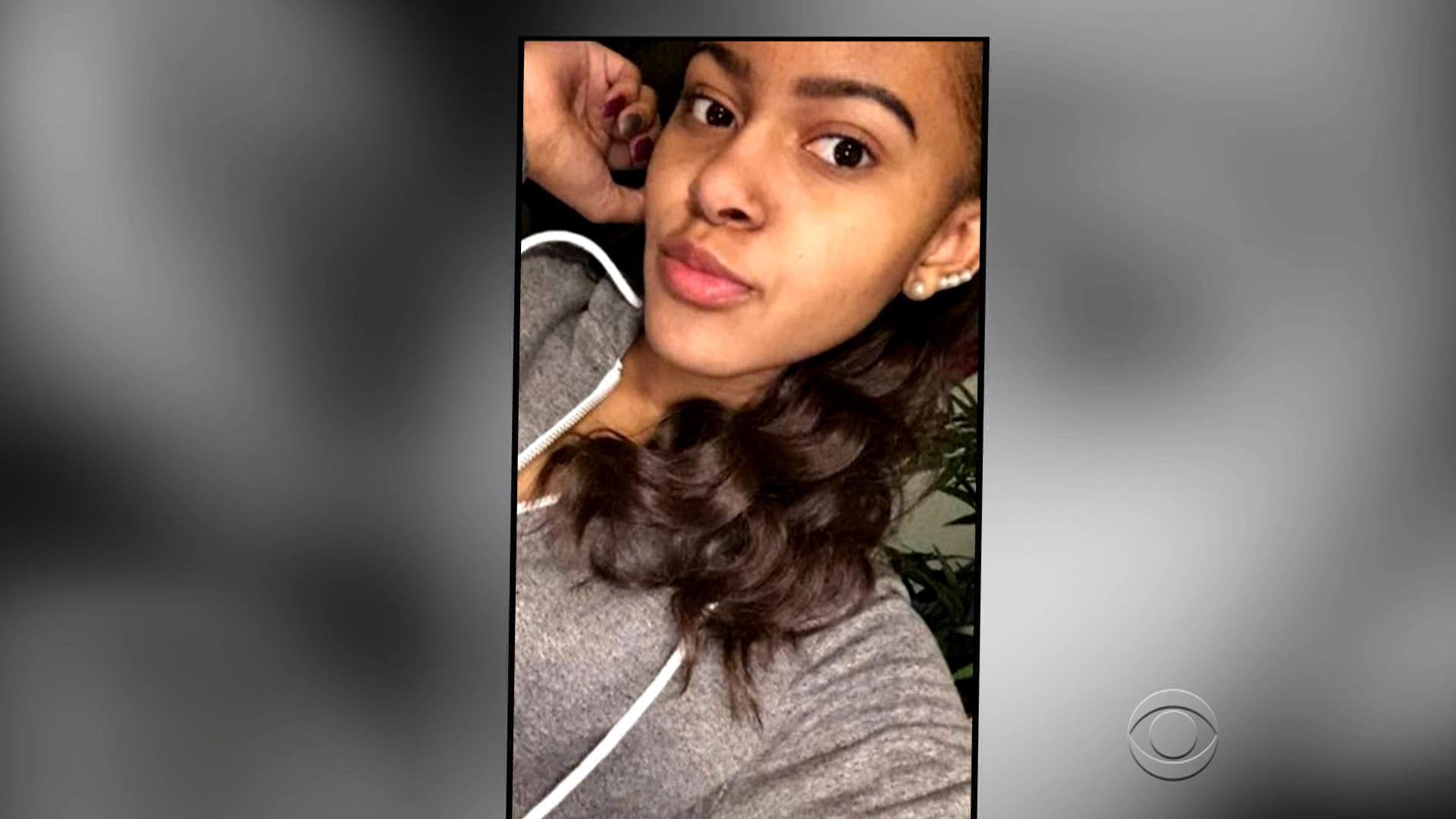 Violence of deadly attack caught on video shocks city
WILMINGTON, Del. --A 16-year-old Delaware girl is dead, leaving her family and town devastated.She died after a fight in a high school bathroom, but it's unclear how or why.
In a cellphone video, Amy Joyner is seen on her knees before she was allegedly killed by a group of girls in a bathroom brawl.
Wilmington police confirm the horrific attack was filmed -- perhaps by more than one girl. Police say no weapons were used. Joyner was airlifted Thursday to a local hospital, where she died shortly after arriving.
Authorities say they have questioned three girls who have now been suspended from school.
"Now they know they're in very serious trouble and could spend a substantial amount of time in prison," Mayor Dennis Williams told CBS News.
When asked if he thinks that's what should happen to the teenagers, Williams responded, "I'm a retired police officer. If the physical evidence shows that they are the perpetrators and a person loses their life, absolutely."
The violence of the attack has shocked Wilmington. At a vigil Friday night, hundreds turned out to remember Joyner. Maya Cofield considered her a close friend.
"Just love each other," Cofield told CBS News when asked what her message was after Joyner's death, "stop trying to fight with each other."
Senior Suleida Zayas says students often try to outdo each other by posting violent videos online.
"Social media plays a big part in a lot of what's going on nowadays," Zayas said. "It's cool to record a fight. It's cool to be on social media because of fight, and I think that's where a lot of us mess up."
Williams, the father of three daughters, says parents have to take charge.
"I had a rebellious one. Oh yeah. But I won the battle by going toe-to-toe with her," Williams said. "Parents need to step it up."
A small memorial sits in front of the high school, where classes will resume Monday. The police chief says charges will likely be filed next week after the autopsy report has been completed.
Thanks for reading CBS NEWS.
Create your free account or log in
for more features.