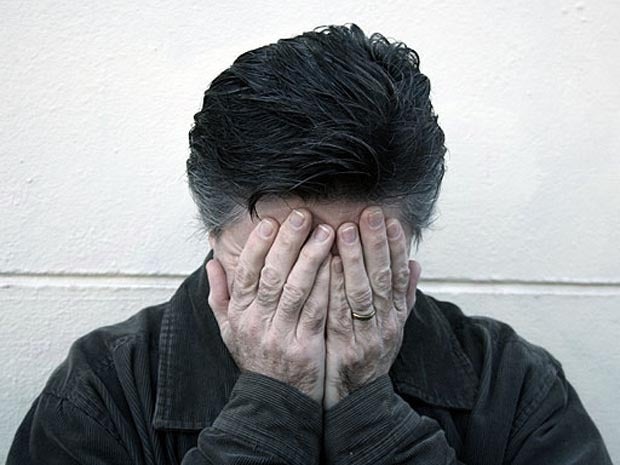 Americans more depressed now than decades ago
Bad news: Americans appear to be more depressed now than they have been in years, according to a new study.
Researchers examined data from 6.9 million teens and adults in the U.S., and found that contemporary Americans report more symptoms of depression that affect the body, such as trouble sleeping and concentrating, than people typically did in the 1980s.
"Previous studies found that more people have been treated for depression in recent years, but that could be due to more awareness and less stigma," Jean M. Twenge, a psychology professor at San Diego State University, said in a statement. "This study shows an increase in symptoms most people don't even know are connected to depression, which suggests adolescents and adults really are suffering more."
Today's teenagers are 38 percent more likely to report problems with memory compared with their 1980s counterparts. They are also 74 percent more likely to have trouble sleeping and twice as likely to have seen a specialist for mental health issues. Contemporary college students in the study were 50 percent more likely to admit that they felt overwhelmed, while adults were more likely to say that they were restless sleepers, had a poor appetite and that, on top of that, everything else was an effort. All of these issues are often manifestations of depression.
"Despite all of these symptoms, people are not any more likely to say they are depressed when asked directly, again suggesting that the rise is not based on people being more willing to admit depression," Twenge said.
There was one aspect to the new findings that was somewhat positive: the suicide rate in teens has decreased. However, the decline was small compared with the increase in depression symptoms.
It is possible that, as the use of antidepressants has doubled since the 1980s, the medications may have helped people with the most severe problems, but has not stopped a rise in other depression symptoms that can still lead to serious issues, Twenge said.
The new study was published Tuesday in the journal Social Indicators Research.
Thanks for reading CBS NEWS.
Create your free account or log in
for more features.