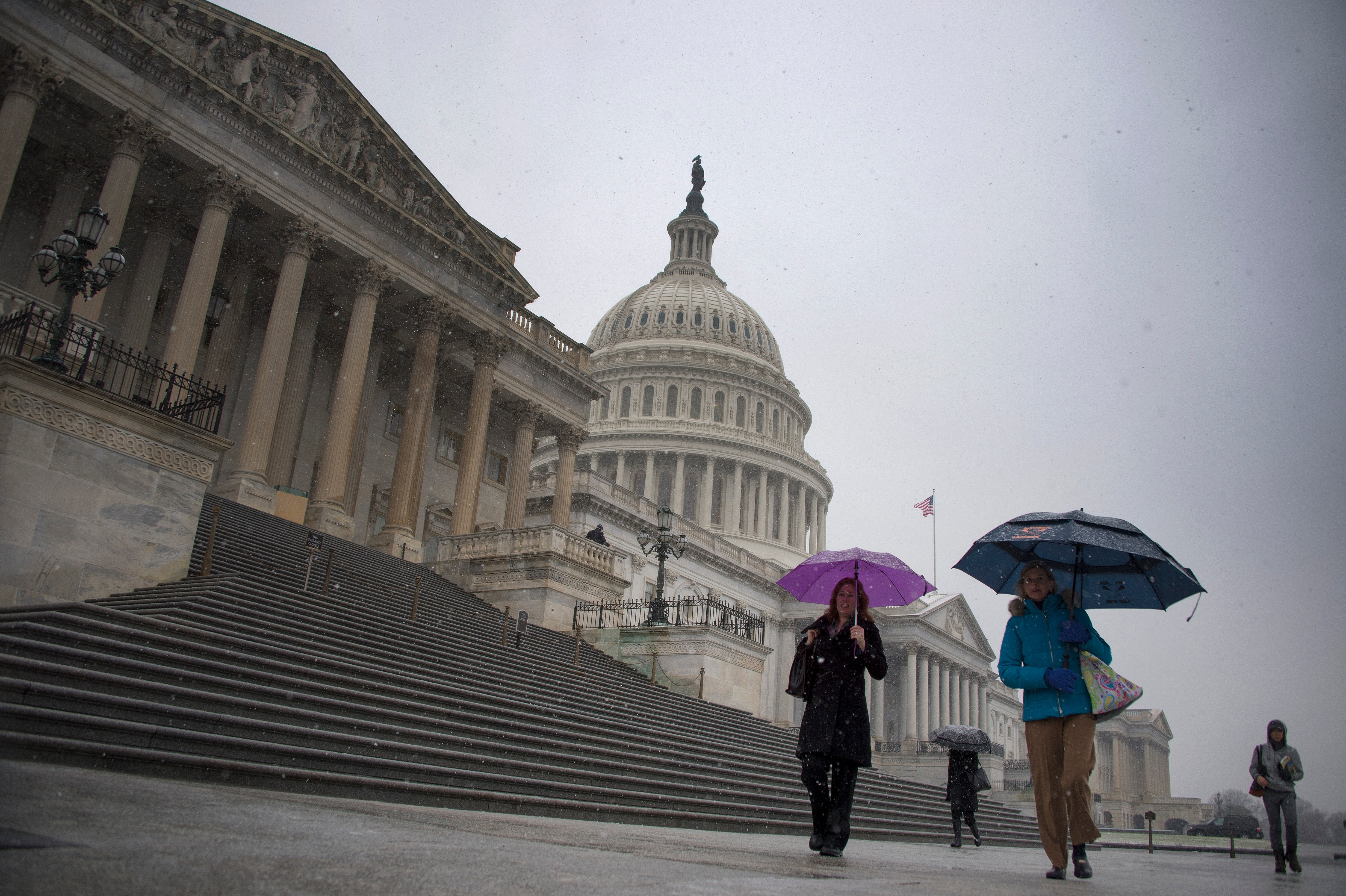 Americans enter 2014 with plunging faith in government
Two months after a Congress mired in partisan congestion gave way to the first government shutdown in 17 years, a mere one in 20 Americans believe the U.S. system of democracy works well and needs no changes, according to an AP-NORC Center for Public Affairs Research poll out Thursday.

Heading into the new year with a grotesquely pessimistic outlook on their country's government, half of Americans said it needs either "a lot of changes" or a complete overhaul. And 70 percent said they're not confident lawmakers will manage to "make progress on the important problems and issues facing the country in 2014."
Those problems, respondents suggested, are topped by health care reform, jobs and the economy and the country's debt, respectively. Eighty percent of Americans said they hope the government focuses substantial energy on those issues in the coming year, but only 76 percent said they expect to see real progress.
When it comes to the economy in particular, the last best hope, respondents suggested, is Americans themselves. Though a majority said they're not optimistic about their chances of grasping the American Dream, most qualified that they have at least some faith in their abilities to handle their own problems in 2014.
Still, more than half of those polled said they want a strong government hand helping them sort out "today's complex economic problems." In general, the population remains split on how active the government should be in the lives of citizens: half said "the less government the better," and 48 percent said "there are more things that government should be doing."
Sloping faith in government is an aging trend: the percentage of Americans who think the United States governing system is heading in the right direction hasn't topped 50 in almost 10 years. What's more, few express hope that it can improve, with half saying they're pessimistic about the United States' ability to produce strong leaders, and 61 percent doubting the effectiveness of the way leaders are chosen.
Thanks for reading CBS NEWS.
Create your free account or log in
for more features.