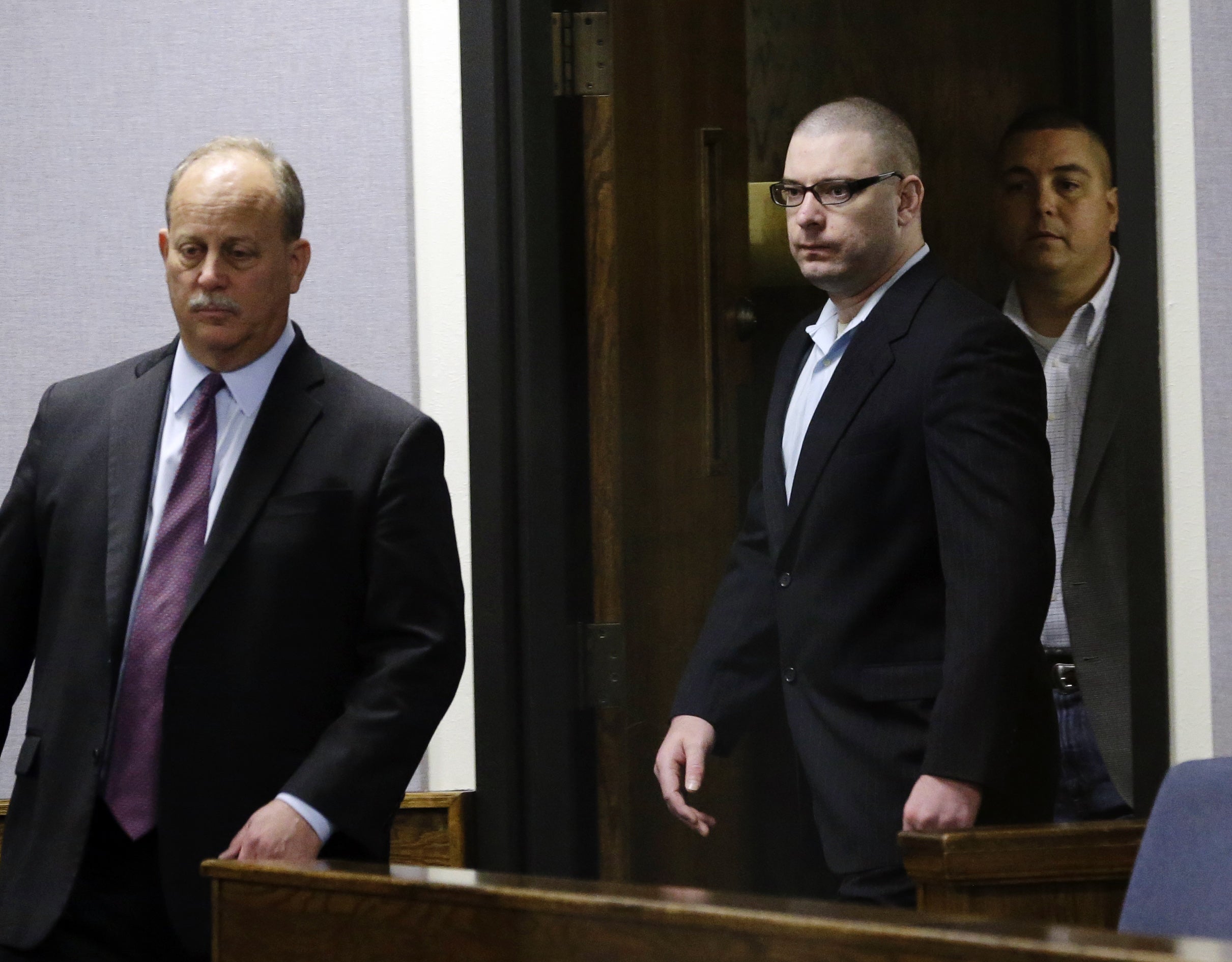 "Even his mother thinks that he should be punished"
As opening statements begin Wednesday in the "American Sniper" murder trial, prosecutors say Chris Kyle's widow will be among the first witnesses to take the stand.
In the Stephenville courthouse in central Texas, 10 women and two men will decide the fate of 27-year-old Eddie Ray Routh. As CBS News Mark Strassmann reports, they were chosen among a pool of about 800 potential jurors who were asked by the judge to be fair and set aside the publicity surrounding the trial. Defense attorneys failed to get the case moved or delayed.
Routh is charged with killing former Navy SEAL Chris Kyle, who is believed to be the deadliest sniper in U.S. military history and the focus of the hit movie "American Sniper."
After the war in Iraq, Kyle counseled troubled vets like Routh, who suffered from PTSD. Prosecutors said Routh shot and killed Kyle and his friend Chad Littlefield at a Texas gun range two years ago.
Routh confessed to the crime, but pleaded not guilty. His attorneys are expected to mount a defense based on insanity.
"They have been trying to get him help for close to two years before the murders occurred," journalist Laura Beil said.
Beil interviewed Routh's family before a judge issued a gag order.
"There's no one who thinks that what he did was okay and he should get off. Even his mother thinks that he should be punished," Beil said. "I think what they're saying is his mental state should be taken into account."
But Taya Kyle, Chris Kyle's widow, has scoffed at the notion that PTSD can lead someone to commit murder.
"Doesn't change their character, might change their mood once in a while, but it doesn't make them a murderer," Taya said.
Complicating the case: Kyle is hugely popular in Texas.
"It's going to be extremely difficult to get a fair trial in the community in which the court sits," Fordham University law professor James Cohen said. "The victim of the shooting is, in many people's eyes, a hero."
If convicted, Routh automatically would face life in prison without parole because prosecutors opted not to seek the death penalty. If Routh is found not guilty by reason of insanity, he could face up to life in a mental health facility.
Thanks for reading CBS NEWS.
Create your free account or log in
for more features.