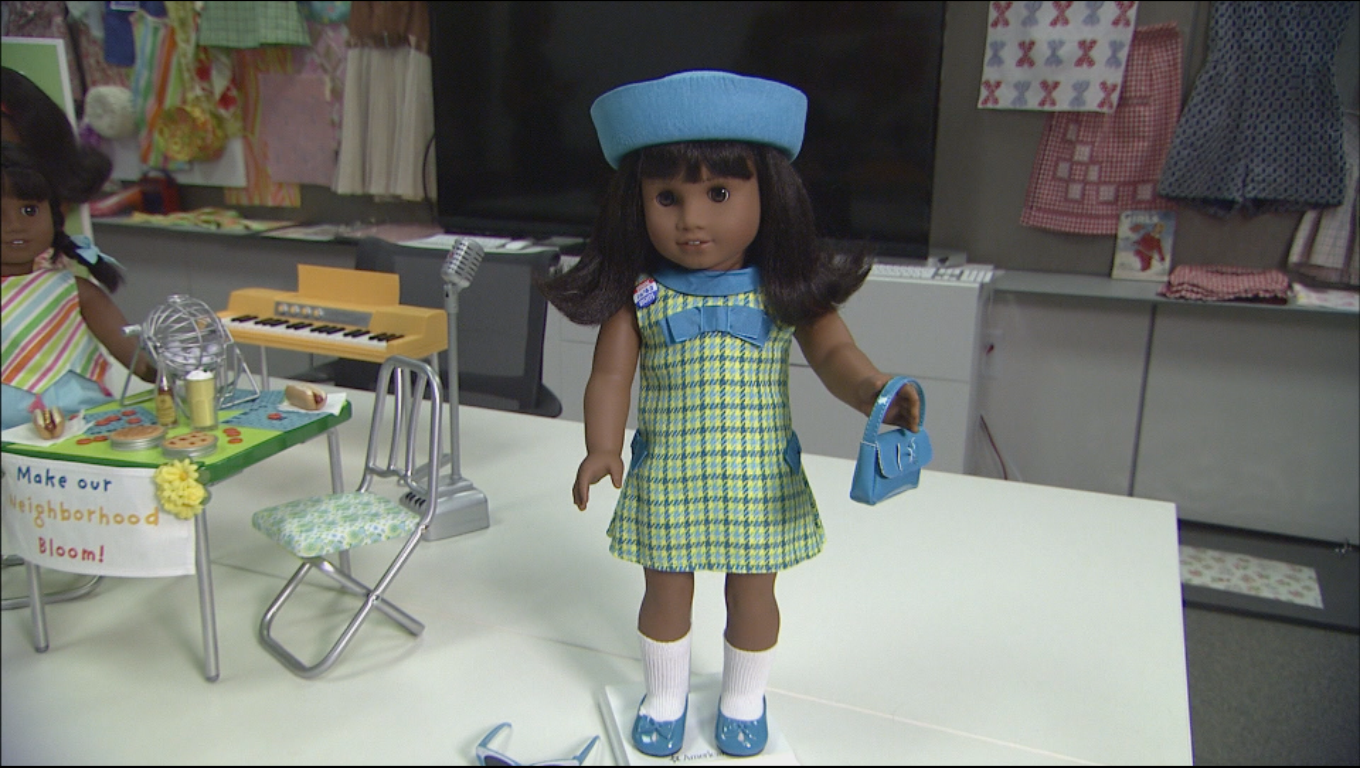 American Girl debuts doll from civil rights era
American Girl is celebrating its 30th anniversary. Since 1986, the business has sold more than 29 million dolls and more than 153 million books.
This summer, it will release a new historical doll. CBS News went where no cameras have been allowed before -- inside the design studio to get the first exclusive look at Melody, the company's third African American doll in its BeForever historical line.
For the last 30 years, American Girl dolls have brought countless smiles to faces of little girls.
"I think it's that we stayed true to our mission and purpose and while it's easy to call us a doll company, we've always seen ourselves as storytellers," said Julia Prohaska, vice president of marketing.
Prohaska said their dolls come with books that tap into imaginations, while providing a rich history lesson.
"We put at the center stories and advice for girls that really are intended to help them be their personal best," Prohaska said.
Those stories include Kaya's - a Native American doll who wants to become a leader for her people and Addy's, a child slave who escaped to freedom.
"I think the doll industry has a very heavy responsibility in reflecting what is true about our society," Prohaska said.
But in 2014, the company was criticized for discontinuing four characters. Two were minorities - African American Cecile Rey and Chinese-American Ivy Ling. In the last 30 years, American Girl has designed over 20 character dolls, but only three of them have been African American, reports CBS News correspondent Jericka Duncan.
"When we launched Addy, the universal feeling was that we needed to address the very difficult topic of slavery before we addressed any other experience in black history," Prohaska explained.
This summer, American Girl is addressing another chapter of black history with the release of Melody Ellison. Melody is a nine-year-old growing up in Detroit during the 1960s civil rights era, a girl who loves to sing and uses her voice to make a difference.
Melody is representative of arguably one of the most important periods for African Americans in U.S. history. Responding to why the character is only being introduced now in 2016, Prohaska said, "We do approach every character very thoughtfully so this isn't something we rush into. We're not looking to address critical demand -- we're looking to tell stories in the most authentic and genuine way that we possibly can."
Clinical psychologist Dr. Sharlene Jackson supports what American Girl is doing, but stresses the importance of seeing more modern stories for African American dolls.
"As we encourage our children to learn about their history, we want also to teach them and show them that who they are right now in 2016 is fabulous as well," Jackson said.
Mark Speltz is the senior historian who helped develop Melody's story.
"When we learn about the civil rights movement, we learn about a handful of really important people. But the movement was... driven by average, ordinary Americans, like Melody," Speltz said.
To ensure her story was authentic, American Girl formed a six-panel advisory board made up of historians and educators, including the late civil rights activist Julian Bond.
Lead designer Heather Northrop and her team worked with the board to bring Melody's story to life. When it came to choosing her hair, Northrop said she consulted the panel several times to get the texture right. Melody even has her own bed and recording studio that plays music from Motown.
To build and keep interest in a company that has seen annual sales drop over nine percent since 2013, American Girl launched a new campaign last year, encouraging girls to take a pledge to empower each other and American Girl, so it will be around for another 30 years. So far, over 50,000 have signed on.
Melody will be available in stores late this summer. Her price tag is $115, but if you also want the recording studio and all the rest of her accessories, that will set you back nearly $900.
Thanks for reading CBS NEWS.
Create your free account or log in
for more features.