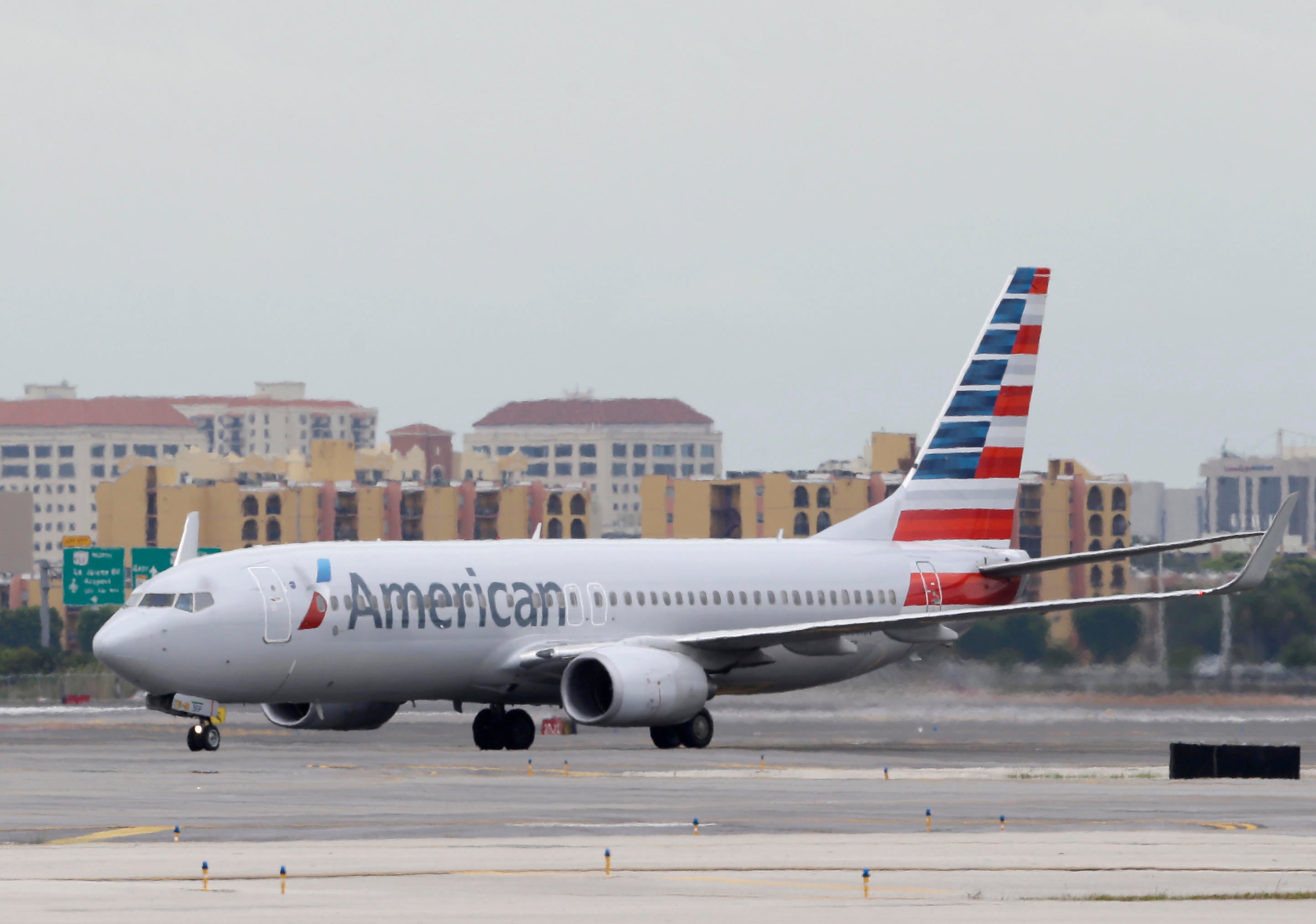 Audio reveals tense moment in cockpit when pilot dies in flight
WASHINGTON -- Audio posted online reveals the tense moment in the cockpit when a pilot died during a flight.
American Airlines CEO Doug Parker released a statement to employees saying one of its pilots died in flight, CBS News learned Thursday.
William "Mike" Grubbs, a 58-year-old Dallas-based pilot, died Wednesday while American Airlines Flight 1353 was on approach to Albuquerque, New Mexico from Dallas-Forth Worth.
The Boeing 737 had 136 passengers and six crew members aboard; it arrived in New Mexico shortly after 3:30 p.m. local time. The plane taxied normally to a gate and was met by paramedics.
LiveATC.net posted an audio exchange between the pilot and air traffic control:
Pilot: Tower, American 1353, we've got an issue with one of the pilots, I've declared an emergency, I'd like to have the emergency crew on landing.

Tower: Ok. Which gate are you going too?

Pilot: We're going to Bravo 1. Thank you.

Pilot: The copilot has passed out.
"We are deeply saddened over the loss of one of our American Airlines family," Parker wrote in the statement. "Despite heroic efforts to revive him, Mike passed away."
Grubbs had been with the airline since 2010 after working for American's regional subsidiary Envoy.
"Our hearts are with Mike's wife, Helen, and their entire family," the statement read. "They lost a husband and a father and many of our colleagues lost a personal friend. Our team is fully focused on taking care of Mike's family at this time. Please join us in keeping Mike's family and friends in your thoughts and prayers."
Deaths like this are "extremely rare," according to an FAA spokesperson. At least seven commercial pilots have now died during flight in the last 23 years.
The most recent incident occurred in Oct. 2015, as previously reported by CBS News.
Commercial airline pilots under 40 have a physical once a year, and those over 40 have to pass stringent physicals every 6 months. EKGs start at age 35.
There is no word yet from the coroner on the cause of death.
CBS News transportation correspondent Kris Van Cleave contributed to this report.
Thanks for reading CBS NEWS.
Create your free account or log in
for more features.