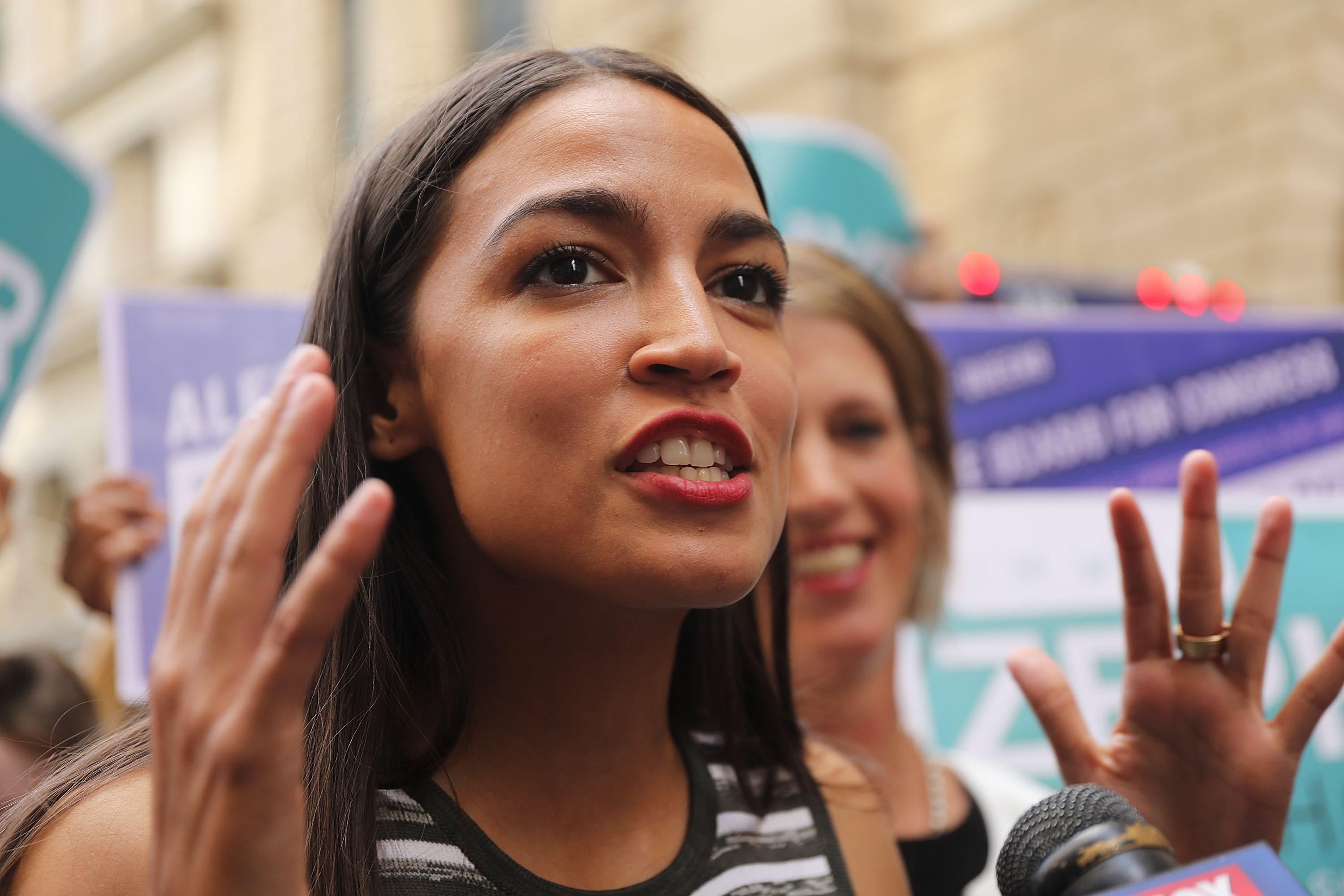 Amazon HQ2: Alexandria Ocasio-Cortez says Queens residents are outraged over Long Island City plan
Incoming New York Rep. Alexandria Ocasio-Cortez gave a one-star review to Amazon's plans to put its second headquarters in Queens, saying her constituents have responded with "outrage."
The 29-year-old Democratic socialist, who will represent part of Queens, said Amazon's plans to open HQ2 in the Long Island City neighborhood could overburden the community and push out its working class while reaping gigantic government tax breaks.
"Amazon is a billion-dollar company. The idea that it will receive hundreds of millions of dollars in tax breaks at a time when our subway is crumbling and our communities need MORE investment, not less, is extremely concerning to residents here," she wrote Tuesday night in one of several tweets about the Amazon arrangement.
She added in another tweet, "Displacement is not community development. Investing in luxury condos is not the same thing as investing in people and families. Shuffling working class people out of a community does not improve their quality of life."
Ocasio-Cortez also asked whether Amazon will offer high wages and collective bargaining, and if it plans to hire people who are already in the community. Amazon has said the new jobs will have an average wage over $150,000, and the company has so far suppressed unionization efforts from its workforce.
Ocasio-Cortez will represent a part of Queens near Long Island City. The congresswoman who represents Long Island City, Rep. Carolyn Maloney, has not commented on the plan since it was confirmed, and her office did not immediately comment to CBS News. Maloney was one of several Queens officials who signed a letter promoting New York when Amazon was considering it.
Amazon confirmed on Tuesday that its much-hyped HQ2 will open in Long Island City and in Arlington, Virginia, after a 14-month bidding war among 238 cities. The company said it would invest $5 billion and create more than 50,000 jobs in the two locations, and receive more than $1.5 billion in tax credits and grants over the next decade from New York's government.
This will bring one of the world's largest companies to the fastest-developing neighborhood in the United States, let alone New York City. Once a sleepy industrial area on the East River, Long Island City has rapidly expanded in the past decade, with more than 12,000 apartments built there since 2010 and thousands more in development, according to a 2017 study by the housing listing service RENTCafé.
That explosive expansion means the Amazon plan has been met with a mix of support and skepticism. In addition to Ocasio-Cortez, New York State Sen. Mike Gianaris and New York City Councilman Jimmy Van Bramer — who both represent Long Island City — have spoken out against HQ2.
"Offering massive corporate welfare from scarce public resources to one of the wealthiest corporations in the world at a time of great need in our state is just wrong," Gianaris and Van Bramer said in a joint statement. They added that they "were not elected to serve as Amazon drones."
Gianaris and Van Bramer were both among the Queens officials, along with Maloney, who signed the letter last year supporting New York as a choice for HQ2. Van Bramer said in a statement at the time that the headquarters "would be an ideal fit for Long Island City and for the entire borough of Queens."
Meanwhile, New York City Mayor Bill de Blasio welcomed Amazon to the city, writing on Twitter, "New York City is about to get tens of thousands of new, good paying jobs and Amazon is about to meet the most talented work force in the world in one of the most diverse places on the planet."
Days before the deal was reported, de Blasio said Long Island City will receive $180 million from the city for development projects. The announcement and investment strategy made no mention of Amazon.
An analysis by Good Jobs First, an economic policy resource center in Washington, D.C., found that most of the 20 cities that were finalists for HQ2, including New York, did not publicly disclose full details about the bids offered to Amazon and kept taxpayers in the dark about how their money might be used to win the deal.
Thanks for reading CBS NEWS.
Create your free account or log in
for more features.