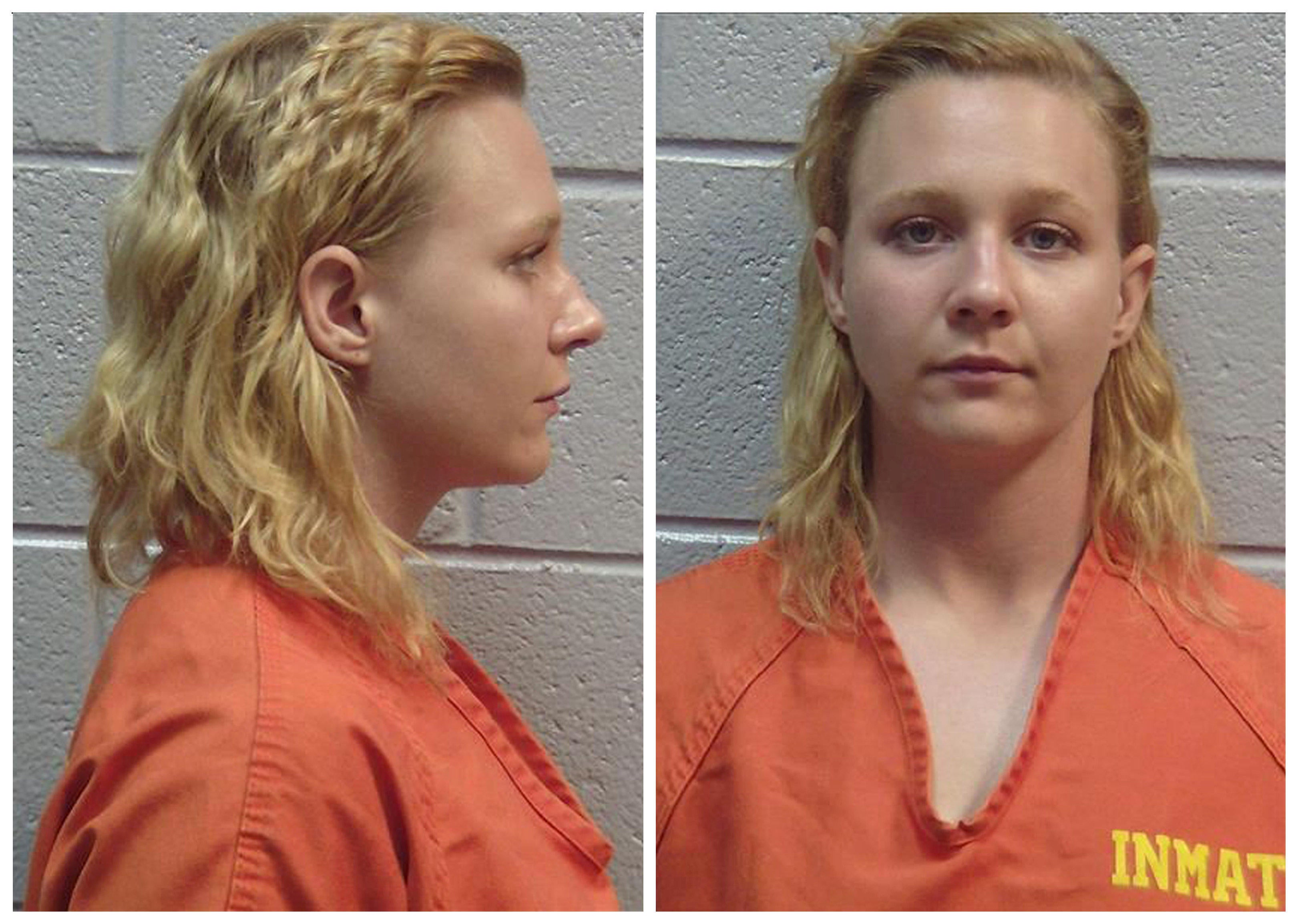 Alleged NSA leaker Reality Winner denied bail
AUGUSTA, Ga. -- A Georgia judge on Thursday denied bail to Reality Leigh Winner, the 25-year-old NSA contractor accused of leaking classified documents.
Wearing an orange jumpsuit and leg shackles, Winner pleaded not guilty in U.S. district court to charges that she illegally retained and transmitted national defense information. The federal crime carries a maximum penalty of 10 years in prison if she's convicted.
Prosecutors argued Winner had used a thumb drive to download classified documents while she was in the Air Force, CBS News' David Begnaud reports. The thumb drive has not been found, and U.S. Magistrate Judge Brian Epps said he was concerned since that drive's location is unknown.
Epps also said he was concerned that Winner appeared to have a fascination with the Middle East and Islamic terrorism, Begnaud reports.
"Whether that's a jest or not, it still concerns me," Epps said.
Authorities haven't described the report or named the news outlet. But the Justice Department announced Winner's arrest Monday as The Intercept reported it had obtained a classified National Security Agency report suggesting Russian hackers attacked a U.S. voting software supplier before last year's presidential election. The NSA report was dated May 5, the same as the document Winner is charged with leaking.
Prosecutor Jennifer Solari says investigators seized a notebook from Winner's house in Augusta, Georgia, and in it, Winner made references about traveling to the Middle East. At one point she wrote, "I want to burn the White House down ... find somewhere in Kurdistan to live. Haha."
Solari cautioned that prosecutors were not trying to link Winner to terrorism.
"The government is not in any way suggesting the defendant has become a jihadist or that she is a Taliban sympathizer," Solari told the judge.
Winner worked for a U.S. government contractor in Augusta. She is a former Air Force linguist who speaks Farsi and Arabic. Prosecutors don't think Winner is a jihadist or terrorist sympathizer, they say that before she left the military, she inserted an external hard drive into a top-secret computer there. They say they don't know what happened to it or what it might contain.
She was arrested Saturday by FBI agents on charges that she made copies of a classified report containing top-secret information and mailed it to an online news organization. She has been jailed in Lincoln County, Georgia.
Winner's attorney says she should be released and prosecutors are exaggerating the threat she poses.
Winner's mother and stepfather, Billie-Jean and Gary Davis, told "CBS This Morning" on Wednesday that she is a "patriot."
"She served her nation with distinguished honor. And that's who Reality Winner is. It's not the person that's being portrayed. She is a winner," Gary said. "She's, she's our winner."
An FBI affidavit says Winner confessed to copying and mailing the classified report when agents searched her home Saturday. They seized items including cellphones, computers and Winner's passport.
Solari said Winner also confessed to her mother during a recorded jailhouse phone call, saying: "Mom, those documents. I screwed up."
Thanks for reading CBS NEWS.
Create your free account or log in
for more features.