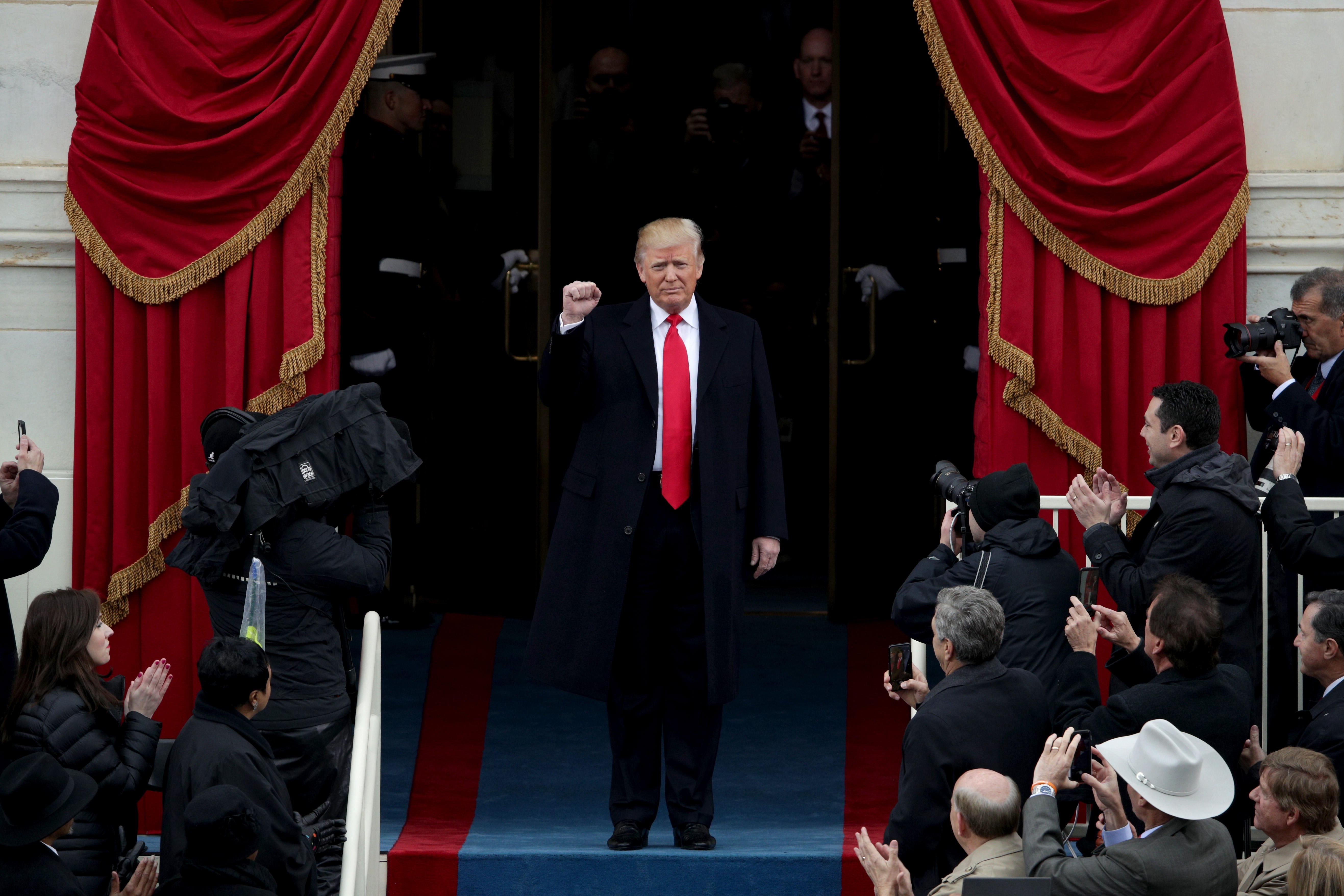 All climate change references deleted from WhiteHouse.gov as new chapter begins
All references to global warming and climate change have vanished from the official website of the White House, a stark reminder of the radical policy shift now underway with President Trump in office.
The changes occurred around noon on Friday, the exact moment of transition between administrations as outlined by the Constitution.
President Obama's WhiteHouse.gov, which is now archived online, included a detailed "Climate Change" section, in which global warming was framed as the greatest "threat to our children, our planet, and future generations" that there is. The section outlined the administration's strategy across several areas, including cutting carbon pollution, expanding clean energy, protecting natural resources, coordinating international efforts, and cutting energy waste.
When the White House transitions from one president to the next, both its social media accounts and its digital assets undergo a transition as well. As part of that, all content posted on the WhiteHouse.gov webpage during Obama's presidency has been moved to ObamaWhiteHouse.gov.
That section has been replaced with a new section entitled "An America First Energy Plan," in which the language of climate change and global warming go unmentioned.
"For too long, we've been held back by burdensome regulations on our energy industry," the website now says. "President Trump is committed to eliminating harmful and unnecessary policies such as the Climate Action Plan and the Waters of the U.S. rule."
In two terms, the Obama administration relied heavily on regulations and regulatory oversight to protect the environment and mitigate the effects of climate change. Hamstring from passing significant legislation through Congress, the Obama administration leaned primarily on the Environmental Protection Agency to set environmental standards and oversee states' adherence to those standards.
Scott Pruitt, President Trump's pick to lead the Environmental Protection Agency, is poised to gut the agency's regulatory power.
A self-described "leading advocate against the EPA's activist agenda," the former attorney general of Oklahoma sued the EPA multiple times to block what he considered excessive regulation of natural resources.
At his confirmation hearing on Wednesday, Pruitt repeated his long-held view that the role of human activity in causing climate change is "subject to more debate" — despite near-universal consensus in the scientific community that says otherwise.
On WhiteHouse.gov, the Trump administration promised to leverage the "vast untapped domestic energy reserves right here in America," and pivot federal policies to accelerate the oil, gas and coal industries.
In one nod to environmental protection, the new administration website says America's "need for energy must go hand-in-hand with responsible stewardship of the environment."
"Protecting clean air and clean water, conserving our natural habitats, and preserving our natural reserves and resources will remain a high priority," WhiteHouse.gov reads. "President Trump will refocus the EPA on its essential mission of protecting our air and water."
The website changes did not go unnoticed on Twitter:
In recent weeks, experts in the climate community have come together in a coordinated effort to download and rehost as much government science as possible before Inauguration Day, in fear that a Trump administration could neglect or even delete information, data and web tools on scientific topics, according to a recent podcast by Radio Motherboard.
Thanks for reading CBS NEWS.
Create your free account or log in
for more features.