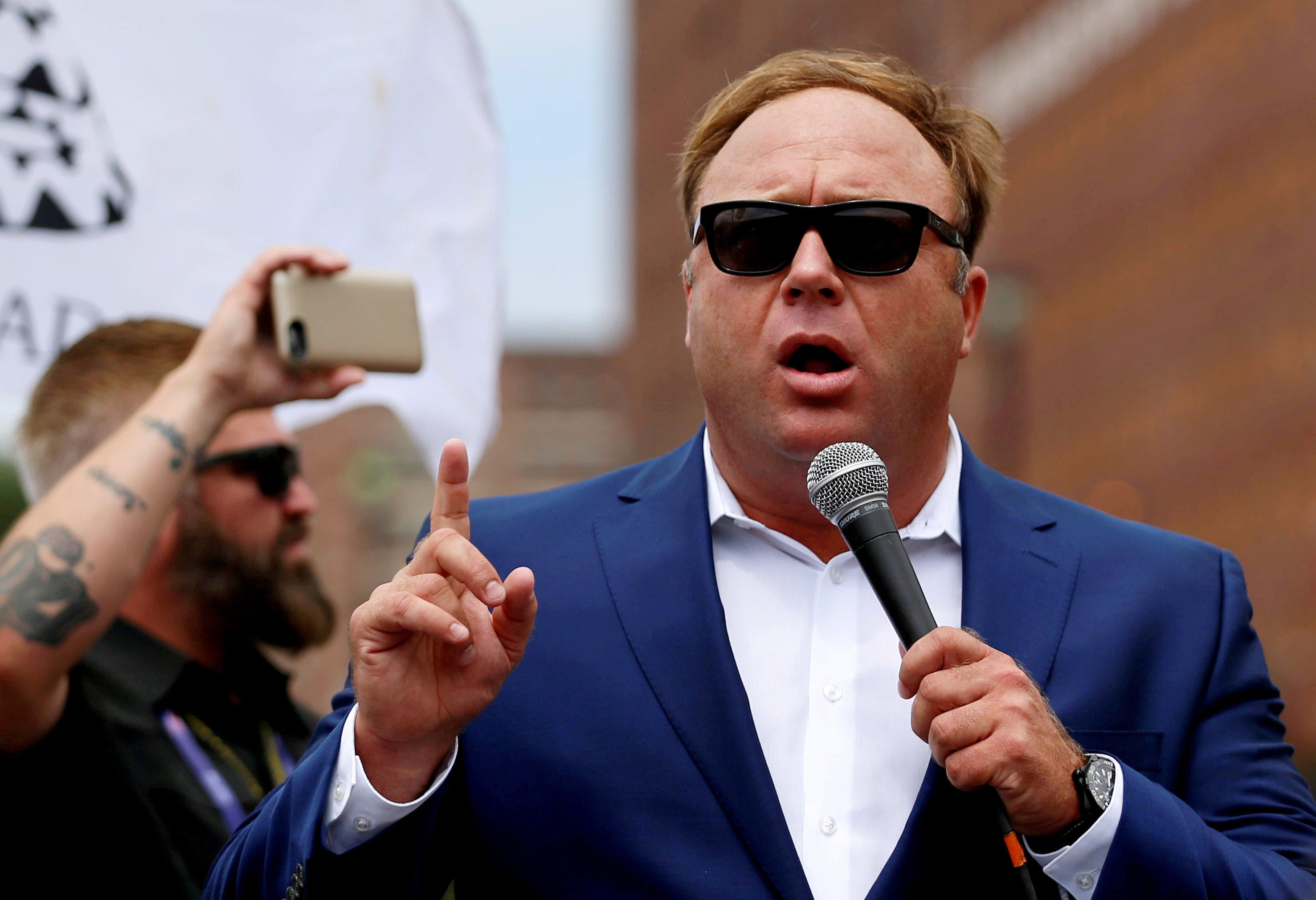 Apple removes Alex Jones' InfoWars from App Store
Alex Jones' InfoWars app was removed from the Apple App Store on Friday, one day after Jones and InfoWars were permanently banned from Twitter. Searches for InfoWars on the app store showed no results.
Apple told BuzzFeed News that InfoWars had been permanently removed, and referred BuzzFeed News to its App Store Review Guidelines. The Review Guidelines says apps should not include "offensive, insensitive, upsetting, intended to disgust, or in exceptionally poor taste."
Further, the guidelines ban "defamatory, discriminatory, or mean-spirited content, including references or commentary about religion, race, sexual orientation, gender, national/ethnic origin, or other targeted groups, particularly if the app is likely to humiliate, intimidate, or place a targeted individual or group in harm's way."
According to The Washington Post, InfoWars Official, an app that let viewers stream Jones's shows and read news of the day, was ranked third in Apple's App Store's news category on Thursday.
In August, Apple pulled Jones' content from the podcast store and iTunes. Facebook, Spotify and YouTube all removed InfoWars content as well.
Jones and InfoWars were banned permanently Thursday from Twitter due to abusive behavior. Jones was live on Periscope shouting at and berating CNN journalist Oliver Darcy for 10 minutes during congressional hearings about social media.
On Wednesday, while reporters were speaking with Sen. Marco Rubio, R-Florida in a hallway outside the hearing, Jones berated Rubio for what he views as a failure to act on perceived censorship. Jones, repeatedly interrupting Rubio's comments, placed his hand on Rubio's shoulder, prompting the senator to tell Jones to stop touching him. Rubio said he would "take care" of Jones if necessary, but laughed that comment off and denied that he threatened to hurt Jones physically, according to video of the interaction.
Thanks for reading CBS NEWS.
Create your free account or log in
for more features.