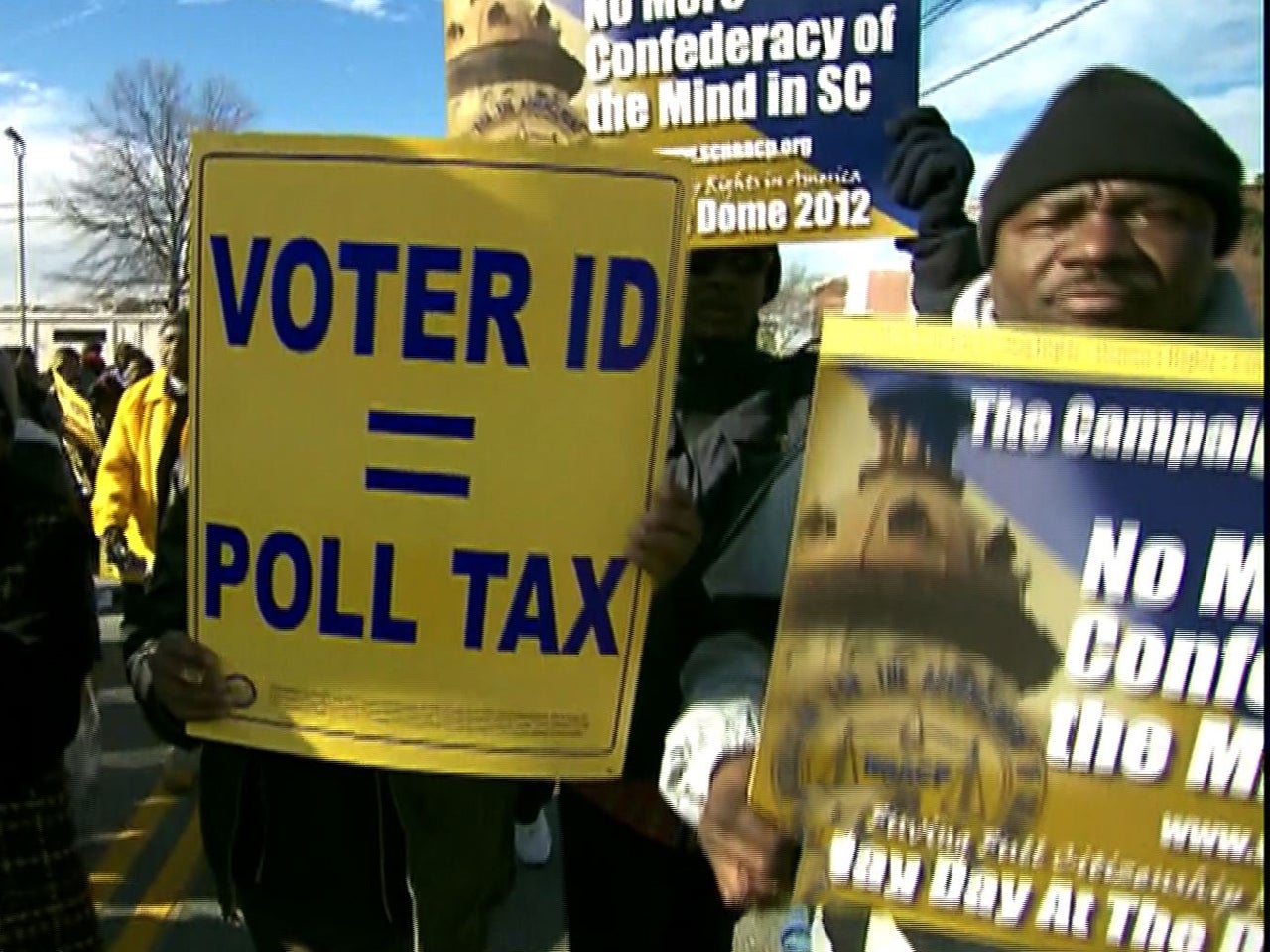 ALEC backs down in wake of backlash over voter ID, "stand your ground" laws
Updated at 3:30 p.m. ET
(CBS News) After coming under fire for pushing controversial laws like Florida's "stand your ground" law -- and losing multiple corporate allies -- an influential conservative legislative group announced on Tuesday it is limiting its scope to economic issues.
Indiana State Rep. David Frizzell, the 2012 National Chairman of the American Legislative Exchange Council (ALEC), said in a statement that ALEC is eliminating its Public Safety and Elections task force, which dealt with non-economic issues.
"While we recognize there are other critical, non-economic issues that are vitally important to millions of Americans, we believe we must concentrate on initiatives that spur competitiveness and innovation and put more Americans back to work," Frizzell said.
ALEC, an association comprised of 2,000 state legislators from all 50 states and representatives of corporations, drafts templates of legislation for any state to adopt. For instance, the organization in recent years helped lawmakers from a handful of states introduce and pass similar voter ID laws.
Liberal groups have assailed ALEC for pushing a conservative agenda, and pressure mounted against the group in the wake of the Trayvon Martin shooting, when Florida's "stand your ground" law -- a self-defense law pushed by ALEC - received increased scrutiny nationwide. After progressive groups called for a boycott of companies associated with ALEC, companies like Coca-Cola, Wendy's, Kraft and Intuit dropped their ties to the organization. ALEC's statement today does not mention the loss of support and there is no immediate response from those companies that severed ties.
Some of ALEC's detractors called today's announcement a victory, but warned that the group could still have a detrimental impact on the state legislative process. The liberal blog ThinkProgress hailed ALEC's decision as "a monumental move" but said it "does not change the fact that ALEC will continue to push corporate-friendly conservative economic legislation."
Color of Change, the civil rights organization that pressured corporations to drop their ties to ALEC, completely dismissed the announcement and issued a warning to groups still associated with ALEC.
"ALEC's latest statement is nothing more than a PR stunt aimed at diverting attention from its agenda, which has done serious damage to our communities," ColorOfChange Executive Director Rashad Robinson said in a statement. "To simply say they are stopping non-economic work does not provide justice to the millions of Americans whose lives are impacted by these dangerous and discriminatory laws courtesy of ALEC and its corporate backers... If ALEC's corporate supporters will not hold the institution accountable for the damage it has caused nationwide, then the ColorOfChange community will hold them accountable."
The NAACP, has orchestrated protests against and published reports on voter ID laws and voter suppression, said it was encouraged by today's news but that for many Americans "the damage has already been done."
"This year, because of ALEC, millions of voters who had been eligible to vote in 2008 will be denied access to the ballot box," NAACP President Benjamin Jealous said in a statement. "We may never know how many families will be denied justice because of the 'stand your ground' laws that continue to put communities in danger, or how many families will be torn apart under repressive anti-immigrant laws."
Thanks for reading CBS NEWS.
Create your free account or log in
for more features.