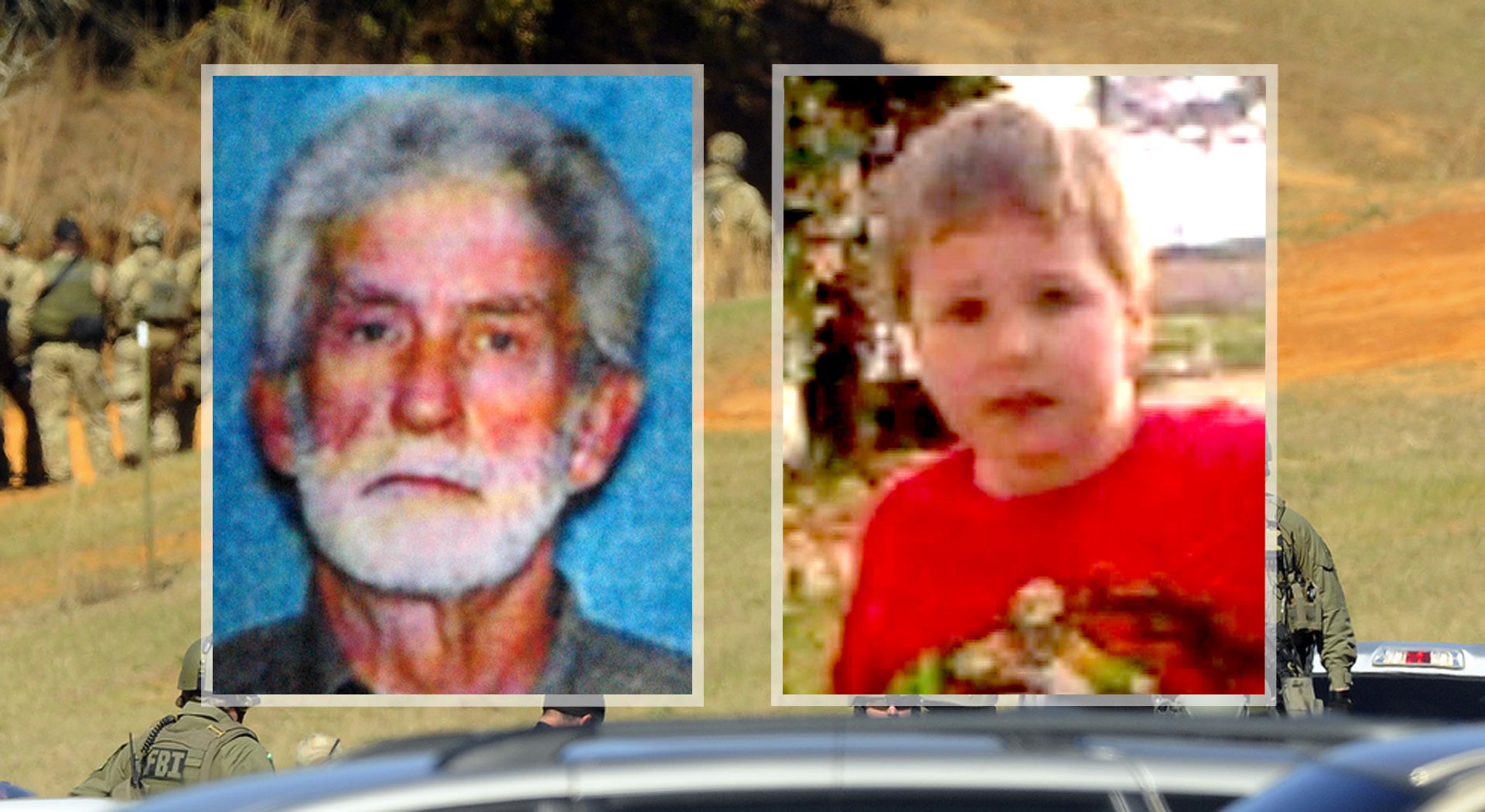 Alabama hostage taker Jimmy Lee Dykes died at cops' hands
MIDLAND CITY, Ala. Authorities stormed an underground bunker in southeastern Alabama Monday, freeing a 5-year-old boy and shooting his captor to death after a week of fruitless negotiations that left authorities convinced the child was in imminent danger.
Jimmy Lee Dykes, 65, had taken the child off a school bus after fatally shooting the driver Jan. 29 and was holed up with the child for seven days, authorities said.
An FBI Hostage Rescue team launched the rescue attempt after concerns mounted that Dykes was growing more unstable and presented a growing threat to the boy's safety, a U.S. official told CBS News. At some point during the negotiations, authorities had inserted a camera into the bunker and observed that Dykes had begun brandishing a gun and acting increasingly agitated - signs his mental state was deterioriating. Rescuers stormed the bunker from an entrance at its top, set off a diversionary explosive device and ultimately shot Dykes.
Dykes, who served in the Navy from 1964 to 1969, earning several awards, including the Vietnam Service Medal and the Good Conduct Medal, was known by neighbors for his anti-government rants and for patrolling his property with a gun, ready to shoot trespassers. Neighbors described Dykes as a menacing, unpredictable man who once beat a dog to death with a lead pipe.
A law enforcement source did not disclose Dykes' motives but said he had issues he had wanted to air and one of them was of an anti-government nature, according to CBS senior investigative producer Pat Milton. The source did not elaborate.
He had stayed for several days in the tiny bunker before.
"He always said he'd never be taken alive. I knew he'd never come out of there," said an acquaintance, Roger Arnold.
Monday evening, officers were sweeping the property to make sure Dykes had not set up any bombs that could detonate.
At a late Monday news conference, Dale County Sheriff Wally Olson said the boy had been threatened, but declined to elaborate.
"That's why we went inside -- to save the child," he said.
Authorities said the boy has been reunited with his mother and appears to be OK.
Richardson said he had been to the hospital to see the boy and he was laughing, joking, eating and "doing the things you'd expect a normal 5- or 6-year-old to do."
Michael Senn, pastor of a church near where reporters had been camped out since the standoff began, said he was relieved the child had been taken to safety.
However, he also recalled the bus driver, Charles Albert Poland Jr., who had been hailed as a hero for protecting nearly two dozen other children on the bus before being shot by Dykes.
"As we rejoice tonight for (the boy) and his family, we still have a great emptiness in our community because a great man was lost in this whole ordeal," Senn said.
The rescue capped a long drama that drew national attention to this town of 2,400 people nestled amid peanut farms and cotton fields that has long relied on a strong Christian faith, a policy of "love thy neighbor" and the power of group prayer. The child's plight prompted nightly candlelight vigils.
Throughout the ordeal, authorities had been speaking with Dykes though a plastic pipe that went into the shelter. They also sent food, medicine and other items into the bunker, which apparently had running water, heat and cable television but no toilet. It was about 4 feet underground, with about 50 square feet of floor space.
Authorities said the kindergartner appeared unharmed. He was taken to a hospital in nearby Dothan. Officials have said he has Asberger's syndrome and attention deficit hyperactivity disorder.
Melissa Knighton, city clerk in Midland City, said a woman had been praying in the town center Monday afternoon. Not long after, the mayor called with news that Dykes was dead and that the boy was safe.
"She must have had a direct line to God because shortly after she left, they heard the news," Knighton said.
Dykes had some scrapes with the law in Florida, including a 1995 arrest for improper exhibition of a weapon. The misdemeanor was dismissed. He also was arrested for marijuana possession in 2000.
He returned to Alabama about two years ago, moving onto the rural tract about 100 yards from his nearest neighbors.
Arnold recalled that, for a time, Dykes lived in his pickup truck in the parking lot of the apartment complex where Dykes' sister lived. He would stay warm by building a fire in a can on the floorboard and kept boxes of letters he wrote to the president and the unspecified head of the mafia, Arnold said.
Dykes believed the government had control of many things, including a dog track he frequented in the Florida Panhandle. Arnold said that Dykes believed if a dog was getting too far ahead and wasn't supposed to win, the government would shock it.
Ronda Wilbur, a neighbor of Dykes who said the man beat her dog to death last year with a pipe, said she was relieved to be done with the stress of knowing Dykes was patrolling his yard and willing to shoot at anyone or anything that trespassed.
"The nightmare is over," she said. "It's been a long couple of years of having constant stress."
Thanks for reading CBS NEWS.
Create your free account or log in
for more features.