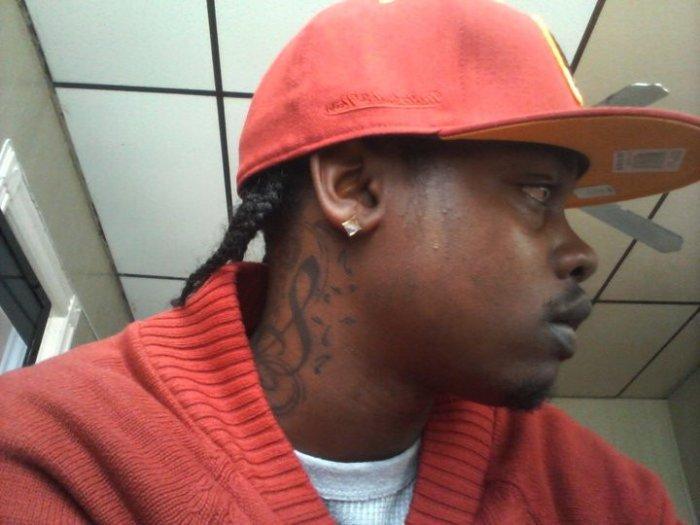 Grand jury to weigh NYPD shooting of unarmed man in stairwell
The district attorney in Brooklyn expects to convene a grand jury to consider possible charges after an unarmed man was shot and killed by a police officer in a darkened public housing stairwell, WCBS has confirmed.
Akai Gurley was killed last month. Police say he and his girlfriend had opened a door into a stairway, and a rookie officer patrolling the pitch-dark area with his gun drawn fired.
Brooklyn District Attorney Kenneth Thompson has called the shooting "deeply troubling" and said it warrants "an immediate, fair and thorough investigation."
Thompson released a statement Friday afternoon, saying he will conduct an investigation into the shooting and expects to present the evidence to a grand jury.
"As to those who have called for a Special Prosecutor to handle this case, I respectfully disagree. I was elected by the people of Brooklyn to do this job without fear or favor and that is exactly what I intend to do," Thompson said in a statement.
On Friday, Gurley's family spoke out for the first time since the incident, CBS New York reported.
Akai Gurley's mother and stepfather held a press conference ahead of a memorial service for their son later in the day.
Gurley's mother, Sylvia Palmer, said she needs justice for her son.
"My son was my life. There is nothing in this world [that] can heal my pain and my heartache and I pray to God that I get justice for my son," she told reporters. "My son didn't deserve to die like that."
She called her son "a good man" who did nothing wrong.
"I love my son dearly. My son was a good family man. He loved life," she said. "But most importantly, he loved his daughter."
"To me, my son was the best son," Gurley's stepfather, Kenneth Palmer, said. "My son was my sunshine and my wife's sunshine.:
Rookie officer Peter Liang and his partner, also new to the force, were patrolling the stairwell between the seventh and eighth floors at the Pink Houses on Linden Boulevard in East New York, according to police.
Police said the officers walked down the stairs onto an eighth-floor landing when Gurley and his girlfriend opened a stairwell door one floor down after giving up on waiting for an elevator.
Police said Liang, patrolling with his gun drawn, fired apparently by accident, hitting Gurley from a distance of about 10 feet.
Gurley's girlfriend said he was ahead of her when he was shot, sources told CBS2. She said she heard the shot and ran downstairs and at one point, Gurley was behind her also running, sources said.
The girlfriend lost sight of Gurley on the fourth floor and went back upstairs to find him collapsed on the fifth floor, sources said. She then ran to a neighbor, who called 911, sources said.
Within four minutes, an EMT arrived at the scene to find the girlfriend performing CPR on Gurley, sources said.
Because the officers did not initially realize that the shot had hit anyone, there was about a five-minute delay in their radio call of a man shot, sources said.
Police said the first 911 call came in at 11:15 p.m. and the ambulance was dispatched a minute later. At 11:19 p.m., a police lieutenant and supervisor arrived on the scene. But it was at 11:20 p.m. when Liang and his partner radioed for help.
The New York Daily News, citing sources of its own, reported that Liang and his partner couldn't be reached immediately following the shooting and that Liang was texting his union representative instead of calling for help.
The police department is not commenting on the Daily News report, but sources said it's not unusual for an officer to contact the union after any unusual or traumatic incident, WCBS 880's Irene Cornell reported.
The New York City medical examiner's office ruled Gurley's death a homicide, saying he died from a single bullet to the torso. Police Commissioner Bill Bratton called Gurley's death "a very unfortunate tragedy" that befell someone "totally innocent."
"The deceased was not engaged in any activity other than trying to walk down the stairwell," Bratton said last month. He said the decision to draw a firearm is at the discretion of the officer.
Kevin Powell, the spokesman for Sylvia and Kenneth Palmer, said Friday that the officers weren't supposed to be patrolling the stairwell at the time of the incident.
"The two officers were not supposed to be in the portal of the stairway," he said. "In fact, Deputy Inspector Miguel Iglesias, who has been the head officer of the local housing compound, had ordered them not to go into the stairway to patrol."
Liang, 26, has been placed on modified duty. Under standard policy, police internal affairs investigators won't be able to question him until prosecutors have decided whether to file criminal charges.
Thanks for reading CBS NEWS.
Create your free account or log in
for more features.