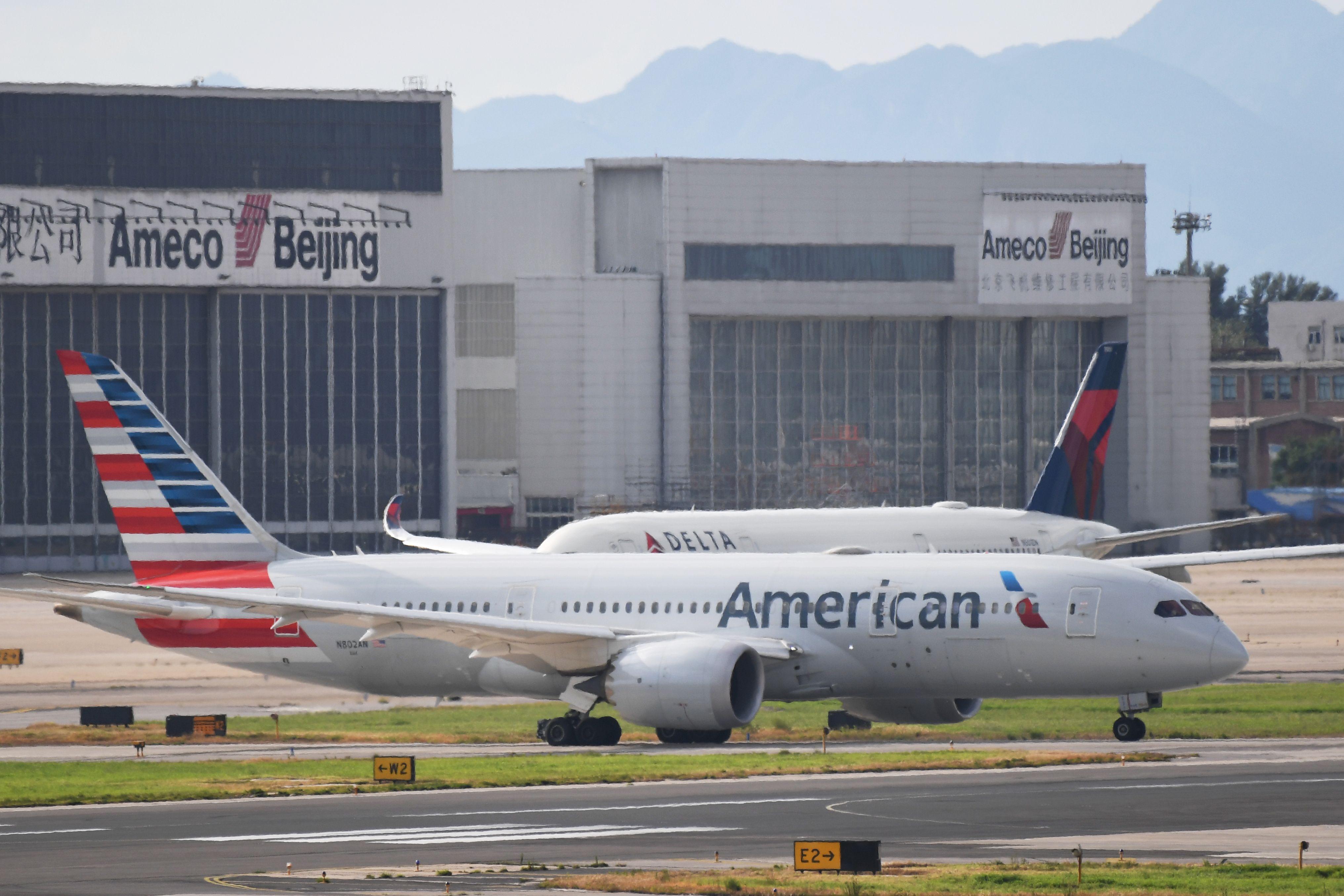 Major U.S. airlines bow to China's "Orwellian" demands on Taiwan recognition
BEIJING -- China is applauding international airlines for bending to its demand that they stop referring to Taiwan as an independent country on their websites after the issue generated friction between Beijing and Washington. The three largest U.S. carriers -- American Airlines, Delta and United -- are among a wave of airlines that have removed references to Taiwan on their websites ahead of a Wednesday deadline set by China. Many airlines now simply list Taiwan's capital, Taipei, as a destination while omitting Taiwan.
China's foreign ministry applauded the airlines' changes on Wednesday as "positive progress." China welcomes foreign businesses if they "abide by Chinese laws and regulations, sovereignty and territorial feelings, and the feelings of the Chinese people," ministry spokesman Geng Shuang said.
As of late Wednesday, all 44 airlines that had been asked to make changes by China's aviation authority had complied, according to the People's Daily, the Communist Party's official newspaper.
China has claimed Taiwan as a breakaway province since the sides split during a civil war in 1949 and threatens to use force to annex it. The mainland has increasingly used its economic and political clout to pressure countries and corporations to stop recognizing the island's government.
U.S. government officials vigorously criticized China's demands over the Taiwan designation and sought talks with their Chinese counterparts, which Beijing rejected. The White House in May slammed the Chinese order as "Orwellian nonsense."
China represents a key air travel market for many international airlines and could become the world's largest by 2022, overtaking the United States, the International Air Transport Association industry group has projected.
Beijing is intensely sensitive about the status of Taiwan, the self-ruled island the communist mainland claims as part of its territory, and of Tibet.
It regularly lashes out at publishers of books, maps or software that depict Taiwan as an independent country. Gap was forced to apologize in May for printing T-shirts displaying a map of China without Taiwan, saying it "respects China's sovereignty and territorial integrity," according to a tweet by the People's Daily, the official newspaper of the Chinese Communist Party.
Earlier this year, Marriott apologized after sending a survey to customers asked in which country they lived and gave options including Tibet, Taiwan and Hong Kong. "We absolutely will not support any separatist organization that will undermine China's sovereignty and territorial integrity," the company said in a statement.
Thanks for reading CBS NEWS.
Create your free account or log in
for more features.