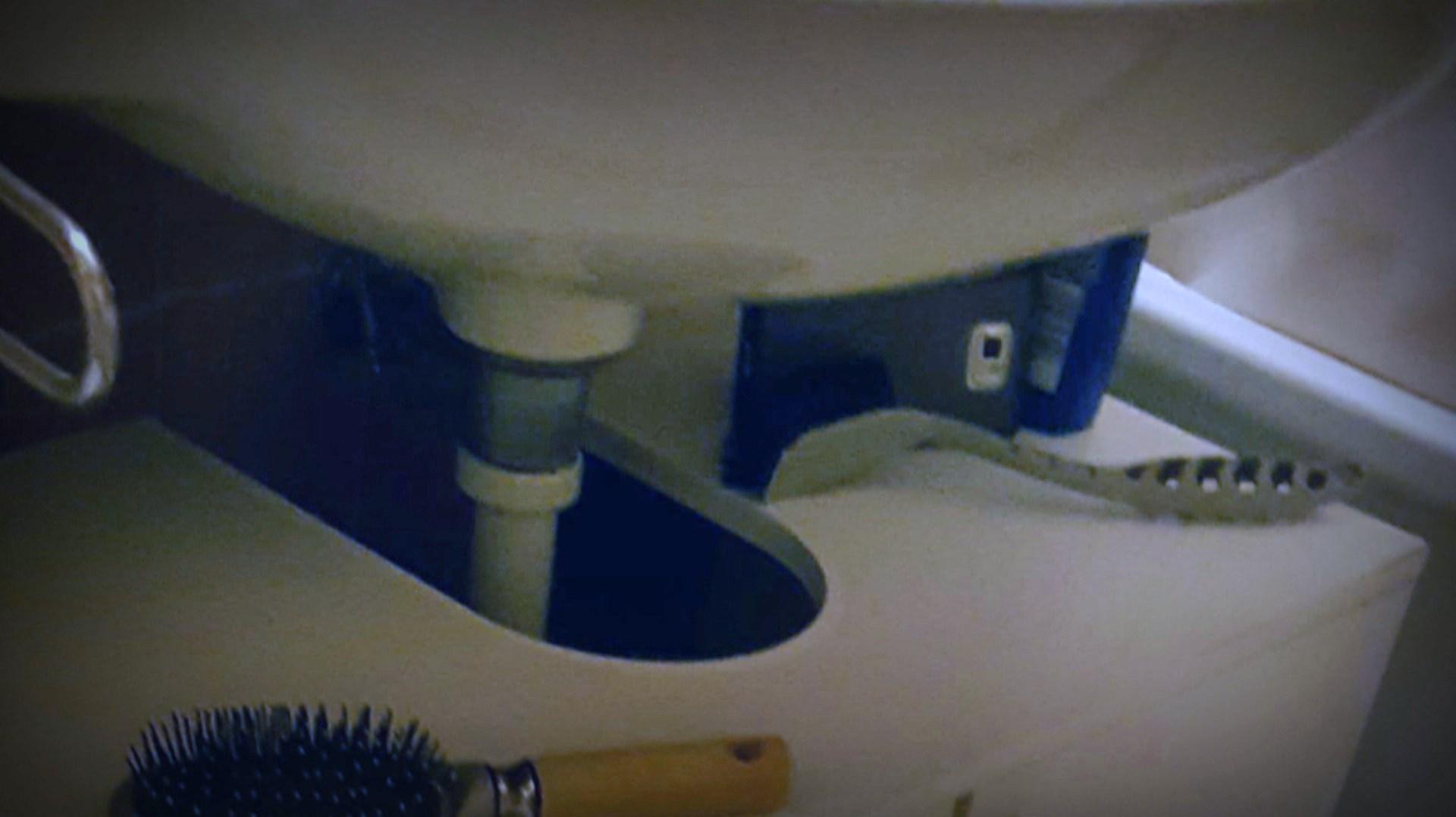 Airbnb guests are finding hidden cameras planted in their rentals
Airbnb is tackling privacy concerns after several customers found hidden cameras at their rental properties. The company told CBS News it "takes privacy extremely seriously and there is absolutely no place in our community for this kind of behavior."
Airbnb requires hosts to disclose to guests prior to their stay if they have any cameras on their property. The company says cameras are "never allowed in bathrooms or bedrooms" but that doesn't always stop ill-intentioned hosts from hiding them, reports CBS News correspondent Anna Werner.
"I was like this could be like the day that I get killed or worse, I don't know," said Meghan Hilden.

The 22-year-old from Washington State was in Switzerland in 2016 when she says a friend discovered a cellphone under the sink in the bathroom at their Airbnb.
"We saw that the phone was filming and we were whispering and trying to be very quiet. We weren't sure if it was being live streamed," Hilden said.

Soon after, Hilden says they found an iPad also recording. They quickly left, and reported the incident to the company.
There have been other similar incidents. In late November, activist and filmmaker Jason Scott tweeted his colleague found a camera disguised in a motion detector at an Airbnb. The company called the discovery "incredibly rare," and said the host was banned. In October, an Indiana couple said they found a camera in a smoke detector in the bedroom at their Airbnb in Florida. The home owner was arrested for "video voyeurism."
"Simply put, property owners can be 'peeping toms,'" said Cameron Russel, a professor at Fordham University School of Law.
Russel said someone could legally do this this if they give written notice.
"It's conceivable if they gave you enough specific notice that they were going to do this," he said. "Written notice, notice as to the locations of the camera and that you willingly consented to them."
In June, a German tourist settled with Airbnb for an undisclosed amount after allegedly finding a hidden "remote-controlled camera" at a property in California.
Hilden said while Airbnb refunded her for the Switzerland stay, and reimbursed her for other travel expenses, she still felt it wasn't enough.
"I think that that was probably the bare minimum of what they could have done to help us out. For all we know he still has the videos that were on the iPad," Hilden said.
The company told CBS News about two million people use Airbnb on any given night, and they are always willing to work with law enforcement when complaints are made. Experts say there are a few things consumers can do to protect themselves: invest in a digital device detector, search rooms and use a flash light to try and spot lenses.
Thanks for reading CBS NEWS.
Create your free account or log in
for more features.