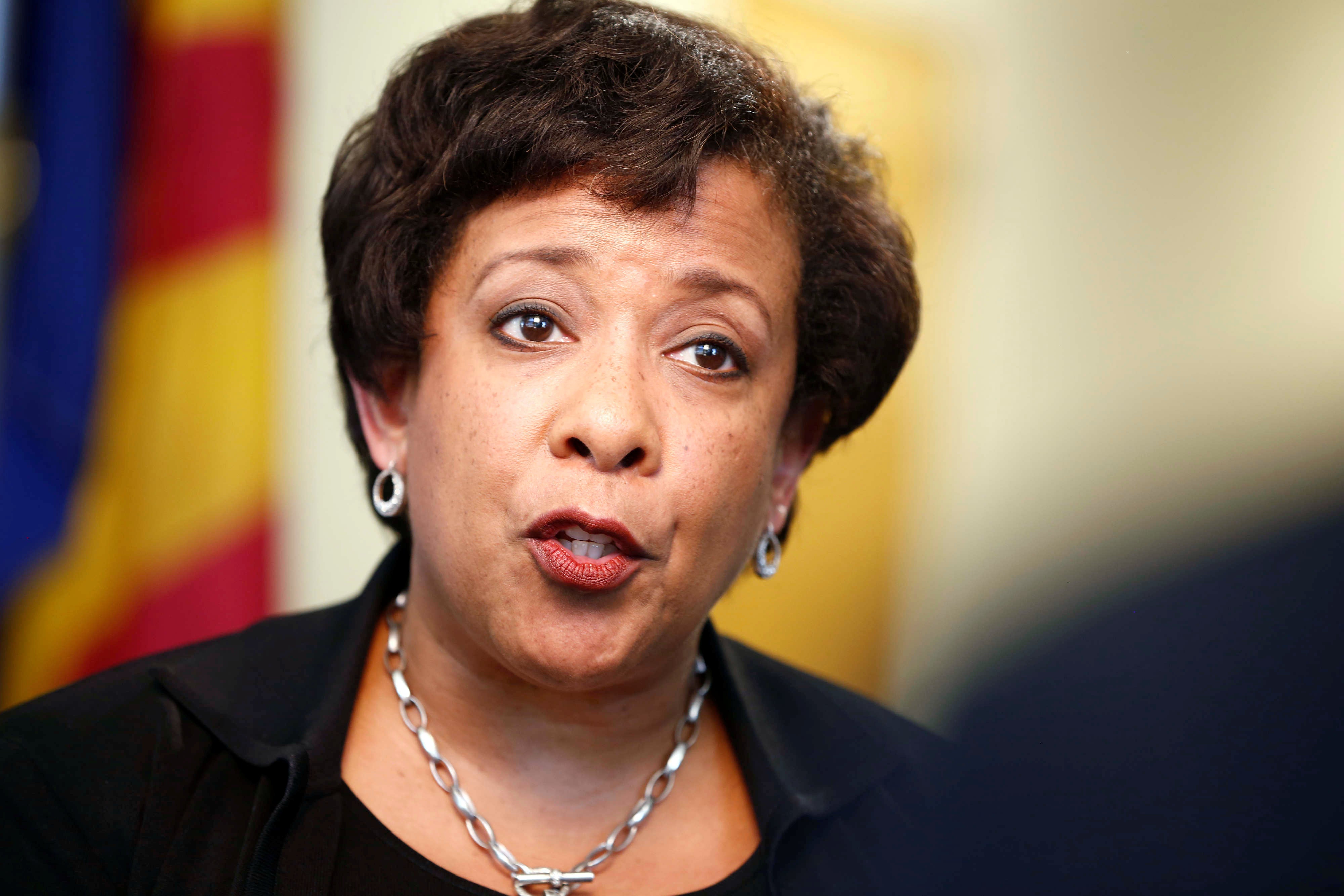 AG Loretta Lynch to accept FBI's recommendations in Clinton email case
Attorney General Loretta Lynch will accept the recommendations of career prosecutors in the Hillary Clinton emails case, a Justice Department source confirms to CBS News.
The story was first reported by The New York Times.
The CBS News source says that Lynch will not formally remove herself from the case.
Lynch does not ever have to accept the recommendation of prosecutors or investigators. She can look at their evidence and then decide to go in a different direction or modify their recommendations.
The word comes in the wake of the controversy over what she and former President Bill Clinton say was an impromptu half-hour meeting in Lynch's plane on the tarmac of a Phoenix airport.
Before meeting with Clinton, Lynch had already agreed she would accept FBI's recommendation in this case, but now that is official.
Democratic leaders had rushed to Lynch's defense as questions over the appearance of impropriety stemming from the meeting persisted.
"All I can say is Loretta Lynch is one of the most outstanding human beings I have ever known," Senate Minority Leader Harry Reid, D-Nevada said.
"She has said nothing was discussed related to the investigation. You have two choices - to say this didn't matter or she's lying," said Senator Chuck Schumer (D-NY).
For a third straight day Thursday, Lynch insisted she did not discuss anything sensitive with the former president.
"I was arriving, he was leaving. He came on to say hello, we spoke about a number of things. There is not much more to it than that," Lynch said.
But that did not quiet the critics, reports CBS News correspondent Nancy Cordes.
Texas Senator John Cornyn and Louisiana Rep. Steve Scalise called on Lynch to "recuse herself" and appoint a "special prosecutor" in the email case to avoid "even the appearance of corruption."
The meeting even left Donald Trump at a loss for words.
"I actually thought they were joking. ... I said, 'No way, it's just no way that's going to happen,"' Trump said. "I am just - I'm flabbergasted by it. I think it's amazing. I've never seen anything like that before."
At least one Democrat also said the meeting didn't send the right signals. Senator Chris Coons (D-Del.) said the attorney general should have "steered clear" of even a brief meeting with the former president. But he later walked back those comments.
Lynch and Clinton have known each other for decades. He nominated her to be U.S. attorney for the Eastern District of New York in 1999, which is why some Republicans have long argued she could not be impartial as the final arbiter in the FBI's investigation into Hillary Clinton's use of a private email server while she was secretary of state.
President Obama ignored a question about the wisdom of the meeting Thursday, and his White House press secretary danced around it, too.
"The question that you're raising is what potential impact does this optic have on the investigation? And again... I'm not going to talk about it," said Josh Earnest.
CBS News' Paula Reid contributed to this report.
Thanks for reading CBS NEWS.
Create your free account or log in
for more features.