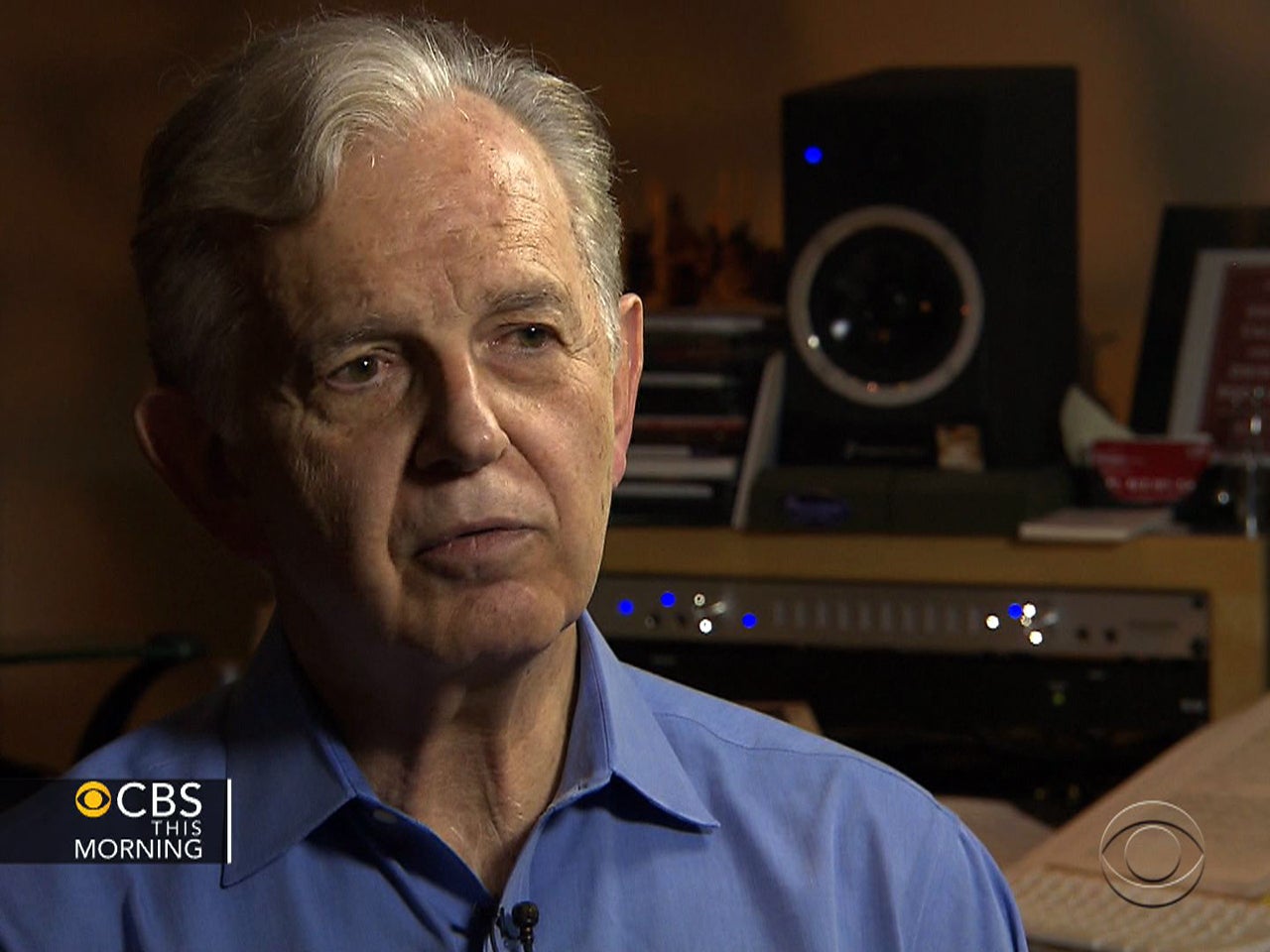 Bruce Broughton defends actions after rescinded Academy Award nomination
An Oscar nominee already knows he won't be getting a statue.
In an extraordinary move, the Motion Picture Academy revoked the nomination of songwriter Bruce Broughton. Broughton told CBS News' Ben Tracy, "It's somewhere between devastated, disappointment, dejected."
Broughton is now a former Academy Award nominee.
Tracy asked Broughton, "Do you feel in some way like you've kind of been kicked in the shins?"
Broughton said, "Well, the shins and other places. Yes."
Broughton wrote the title song for a little-known Christian film "Alone Yet Not Alone." It was released in theaters for just 21 days and earned $134,000, yet it snagged a coveted Oscar nomination.
That raised eyebrows because "Alone" beat out songs from pop stars such as Taylor Swift, Coldplay, Jay-Z and Lana Del Rey.
But on Wednesday, the Academy rescinded Broughton's nomination because of an email (see below) he sent to 70 Academy voters. It said "I'm dropping you a line to boldy direct your attention to entry #57...This is merely a request for your consideration."

Broughton said, "I didn't ask anybody to vote for it. I didn't do any promotion about the film. I didn't do anything that I understood the rules to exclude."

In fact, Academy rules do not prohibit sending emails or even the more aggressive "for your consideration" ads all over Hollywood this time of year. But Broughton is on the executive committee of the Academy's music branch and was an Academy governor until 2012.

Tracy asked, "Could you imagine somebody getting your email, seeing your name, knowing your position at the Academy and saying, 'Well, I better vote for that'."

"No! No!" Broughton said. "I don't have any position at the Academy. I haven't been an Academy governor for almost two years."

The Academy would not talk to us on camera, nor would they specify what rule Broughton violated in his email. In a statement, Academy President Cheryl Boone Isaacs, said, "No matter how well-intentioned the communication, using one's position as a former governor and current executive committee member to personally promote one's own Oscar submission creates the appearance of an unfair advantage."

So does Broughton plan to go to the Oscars?

Broughton says no. "There's nothing in it for me," he said. "Why would I do that? It's like going to have dinner with your ex-girlfriend's family."

For Broughton, Oscar has lost some of its luster.



Thanks for reading CBS NEWS.
Create your free account or log in
for more features.