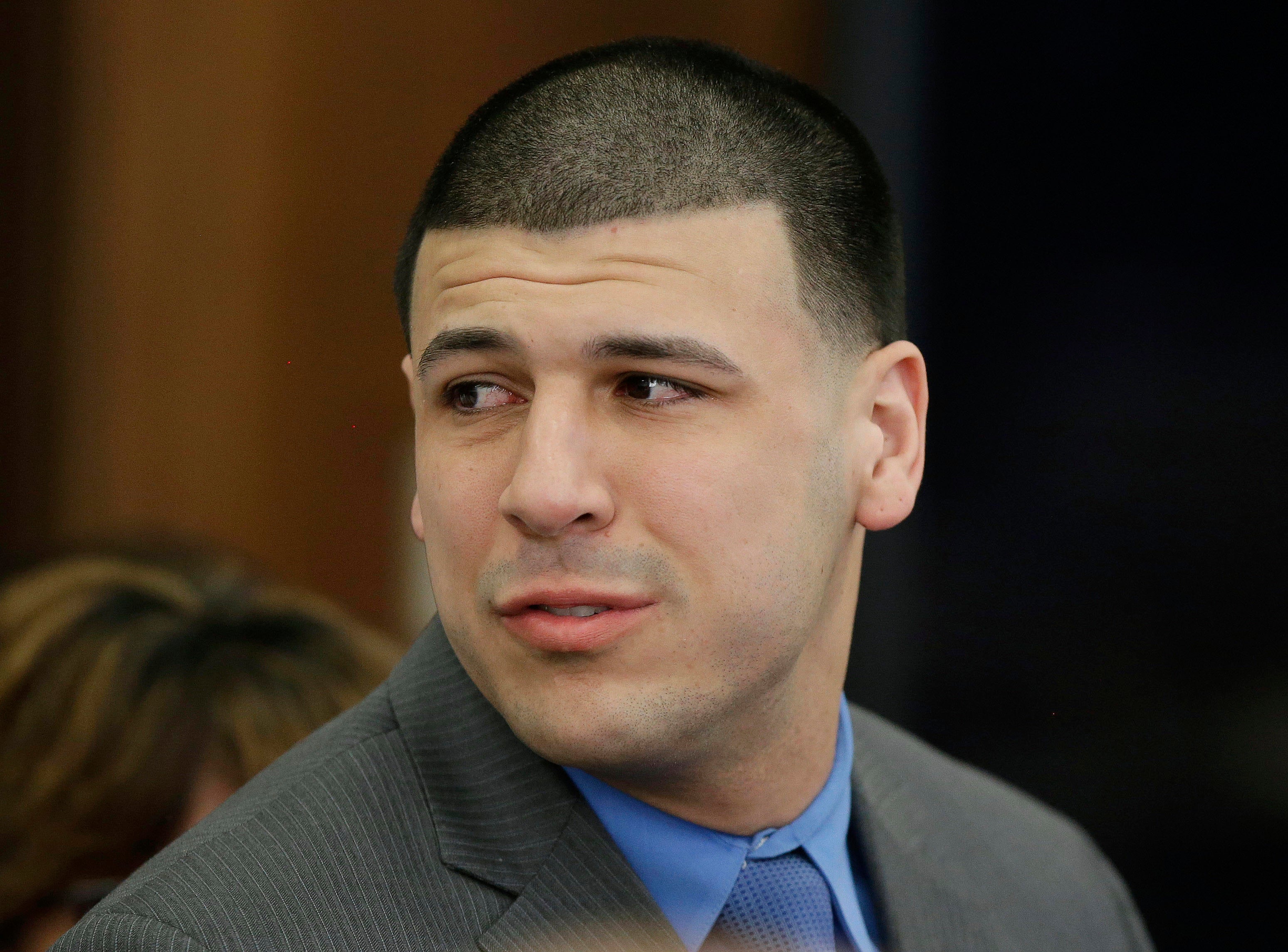 DA: Medical examiner rules Aaron Hernandez's death a suicide; notes found
SHIRLEY, Mass. – A medical examiner has officially ruled Aaron Hernandez's death a suicide, according to a statement from the Worcester County District Attorney.
Chief Medical Examiner Dr. Henry N. Nields performed an autopsy on Hernandez on Wednesday and concluded today that the cause of his death was asphyxia by hanging.
The ex-NFL star, a convicted murderer, was found hanging in his prison cell Wednesday in Massachusetts. According to the statement, "investigators found cardboard jammed into the door tracks of his single-inmate cell to impede entry into the cell."
Investigators found three hand-written notes next to a Bible in the cell, the statement said.
The statement continued: "There were no signs of a struggle, and investigators determined that Mr. Hernandez was alone at the time of the hanging. Mr. Hernandez was locked in his cell about 8 p.m. and no one entered the cell until a correction officer observed him at 3:03 a.m. and forced his way through the impeded door to render aid."
Hernandez's top lawyer, Jose Baez, says he has retained prominent medical examiner Dr. Michael Baden to conduct an independent autopsy.
Baden is a former chief medical examiner for New York City. He has performed autopsies in numerous high-profile cases, including the death of Michael Brown, the black 18-year-old who was shot and killed by a white police officer in Ferguson, Missouri, in 2014.
Hernandez was serving a life sentence for a 2013 slaying. He had just been acquitted last week in a 2012 double murder in Boston.
Earlier Thursday, Baez accused the medical examiner's office of "illegally" holding Hernandez's brain, which his family had arranged to donate to Boston University to study as part of its concussion research.
But according to the DA's statement, "Now that the cause and manner of death have been determined, the brain will be released to Boston University's Chronic Traumatic Encephalopathy Center as Mr. Hernandez's family wishes."
When asked earlier Thursday if he accepted that Hernandez's death was a suicide, Baez said, "We'll accept the determination after an investigation is complete."
Thanks for reading CBS NEWS.
Create your free account or log in
for more features.