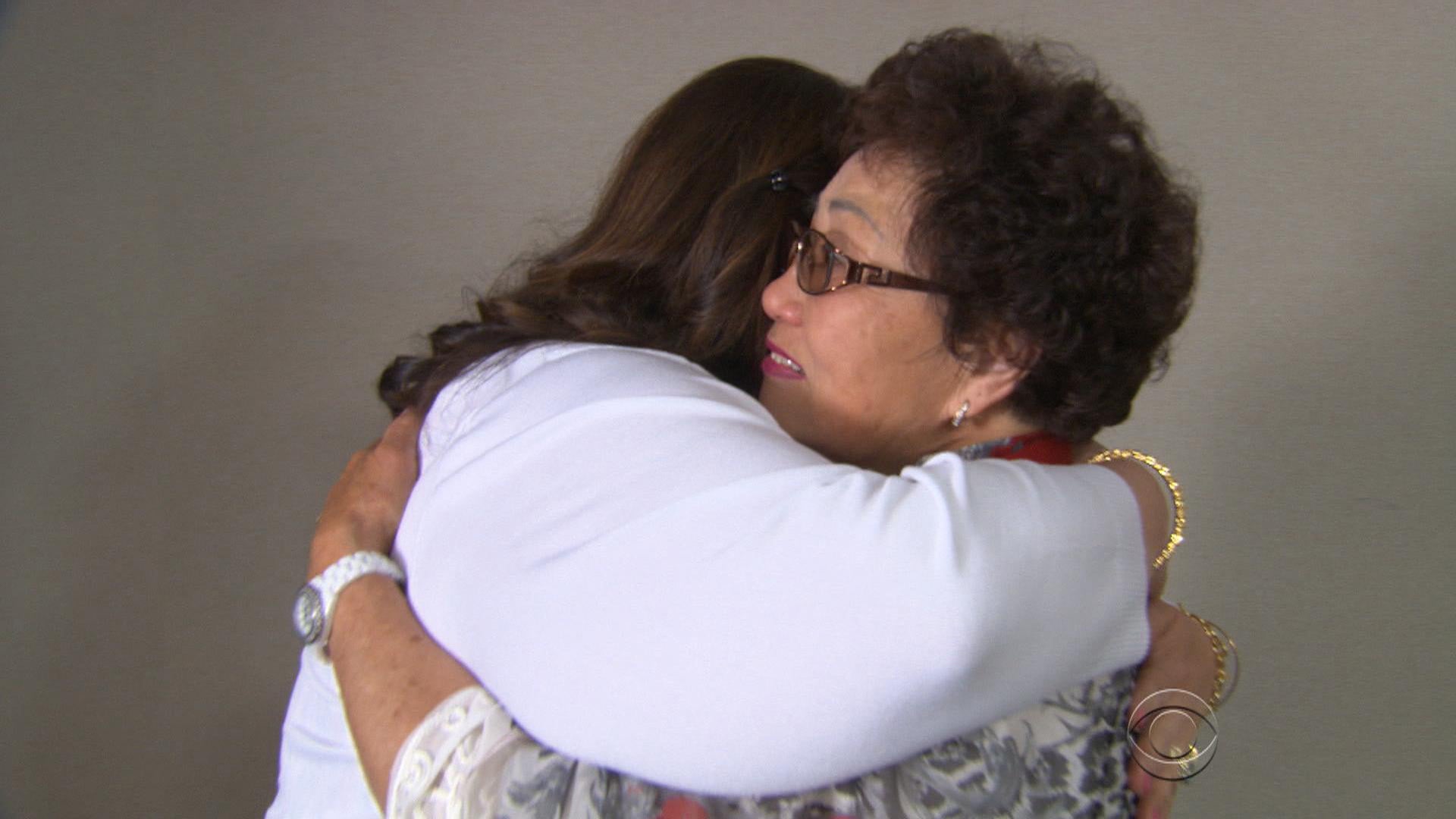 A woman's lifelong quest to track down her biological mother
TACOMA, Wash. -- A mother and her daughter -- separated decades ago -- have been reunited.
"I'm nervous, I'm excited," said Cyndy Burns. "I've waited 50 years for this moment."
For Cyndy, the wait is almost over.
It started when she was a 10-month-old baby left with a Korean adoption agency. Amid that country's poverty, this was a chance at a better life in America believed her Korean mother Sun Cha.
Did Sun Cha ever think she would see her daughter again?
"I don't have nobody to talk to," Sun Cha said. "I don't know how I'm going to find her."
Cyndy grew up in a Connecticut family. She had all but given up finding her birth mother.
"I had gone to Korea last year, kind of looking for her and I made peace with the fact that I'd probably never find her," Cyndy said.
That's when a DNA sample led her to Sun Cha.
"It says 99.99 percent she is your biological mother," Cyndy said. "I just so much wanted it to be true."
There was more, her mom had been living on the West Coast, they had been in the same country for decades.
Cyndy flew to Tacoma, Washington, this weekend to meet her mom.
It was an emotional reunion.
When CBS News sat with them, they couldn't stop holding each other, as if they were afraid they might lose each other again.
What does it say about her mother that she was willing to be open about this secret that all her life she hadn't shared with her family?
"It's confirmation that she did love me," Cyndy said.
At Sun Cha's home, there was a family reunion, Cyndy with her newly found sisters and brother.
"What all of us who are adopted want is for our existence to be validated," Cyndy said. "And to know our parents loved us."
Thanks for reading CBS NEWS.
Create your free account or log in
for more features.