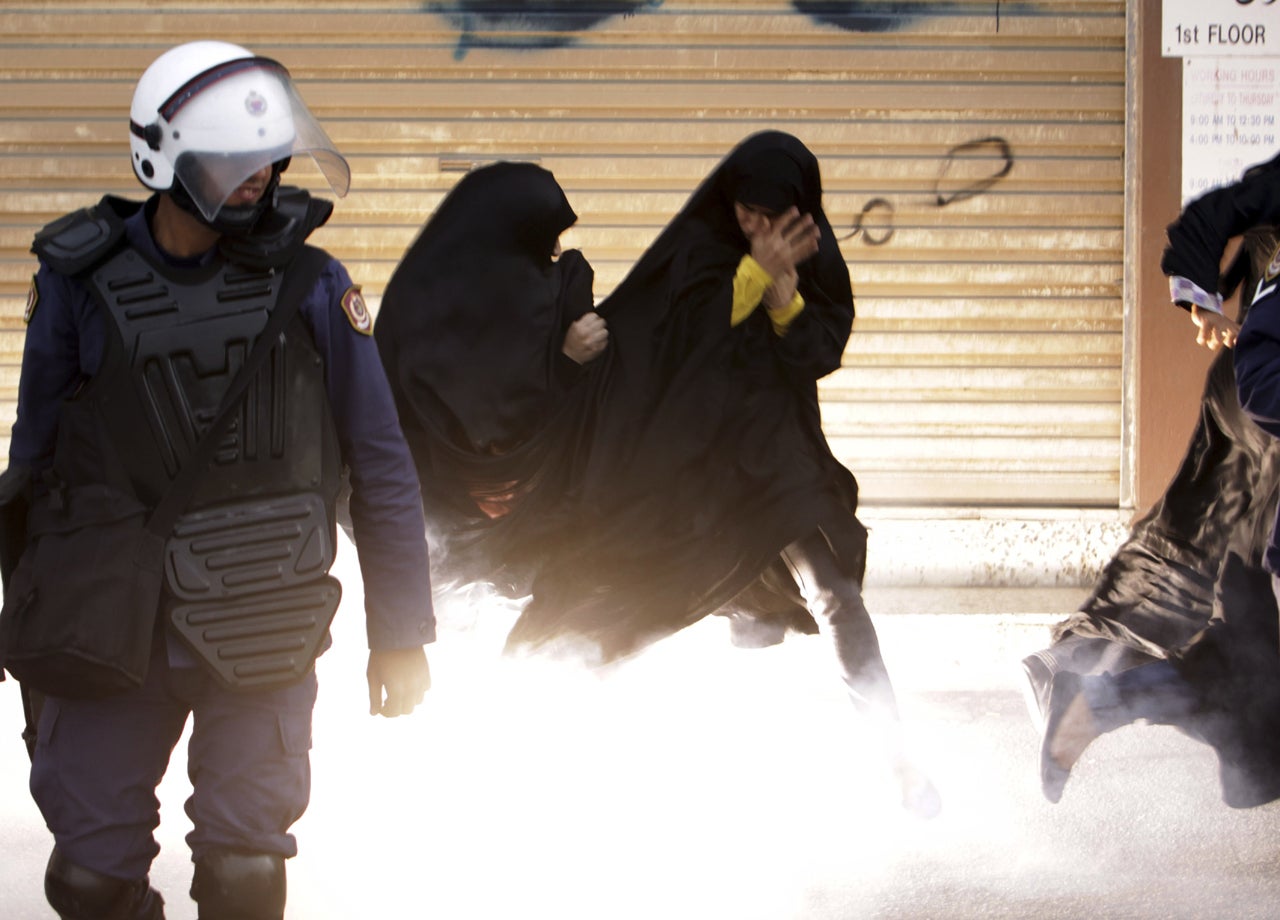 A U.S. double-standard for Bahrain?
Last Updated 4:52 p.m. ET
MANAMA, Bahrain - Screaming at the riot police, dozens of women dressed head-to-toe in black excoriated the police for dragging away a teenage boy. The police, dressed in shiny white helmets and black flak jackets, held their billy clubs in check. A policeman with a megaphone finally dispersed the crowd, threatening them with jail if they stayed.
The boy was allegedly picked up by plainclothes officers for organizing a protest.
"Welcome to living under a dictatorship," said a young Bahraini-American, an architect from Ohio who was back in Bahrain for the one-year anniversary of the uprisings here.
Those uprisings didn't result in a regime change, the way many of the protests in the Arab Spring did, but they did raise an uncomfortable question for the United States: How long can the U.S. maintain close ties with a regime accused of human rights violations?
At least 35 people were killed during protests in February-March 2011, according to Amnesty International. More than 20 have died since then in the ongoing protests; dozens of people have been reportedly tortured.
The protesters are mainly Shia Muslims, who make up 70 percent of the population but are shut out of almost all government posts. The Sunni al Khalifa family has ruled Bahrain for more than 200 years, with King Hamad bin Isa al Khalifa holding nearly complete control of the country.
Bahrain has cracked down on allowing foreign and independent journalists in the country, recently detaining reporters from CBS, NBC, ABC, CNN, Reuters, the Associated Press, and the BBC for several hours before letting them into the country.
Reporters were not allowed to bring in their cameras, satellite phones, or satellite transmission equipment. The equipment was seized at the airport by customs officials, and only given back after the journalists left the country.
Unlike the rulers in Egypt, Libya and Syria, the U.S. has not called for King al Khalifa to step down. The State Department has instead issued a much milder rebuke, asking Bahrain to "exercise restraint and operate within the rule of law and international judicial standards."
"They are a long-term partner and a very important piece of our ability to do our mission," said Vice-Admiral Mark Fox, the commander of the Navy's Fifth Fleet, which is based in Bahrain.
"Our countries have many shared strategic interests and a relationship that includes decades of working together to defend regional security," Secretary of State Hillary Clinton stated in November 2011. "In this context, it is essential for Bahrainis themselves to resolve the issues identified in the report and move forward in a way that promotes reform, reconciliation and stability."
Some members of Congress have proposed blocking funds to Bahrain in response to government actions against protesters. Last October, after Sen. Ron Wyden, D-Ore., and Rep. Jim McGovern, D-Mass., introduced a resolution blocking a $53 million arms sale to Bahrain. TheState Department said it would consider a special investigation of alleged human rights abuses in the kingdom before moving ahead with the sale.
However, earlier this month Foreign Policy reported that the Obama administration was going ahead with an arms deal, prompting 24 Members of Congress to write to Secretary of State Hillary Clinton voicing their opposition to the "sale of all military items and services to Bahrain until there is more substantive and permanent progress on human rights."
Holding up arms deals may be a precursor to a more serious evaluation of the U.S.-Bahrain partnership, as expressed by Shaikh Khalifa bin Ahmed al Khalifa, commander of the Bahrain Defense Forces and a member of the royal family.
"Today, the world is open," al Khalifa said. "There are many states such as Russia and China that possess good weapons."
Al Khalifa also had harsh words for his countrymen who are protesting the regime: "Such acts that take place in Bahrain are classified as security clashes and are within the concept of terrorist acts. However, I assure you that the remnants of those groups are finished, both politically and in the field."
Thanks for reading CBS NEWS.
Create your free account or log in
for more features.