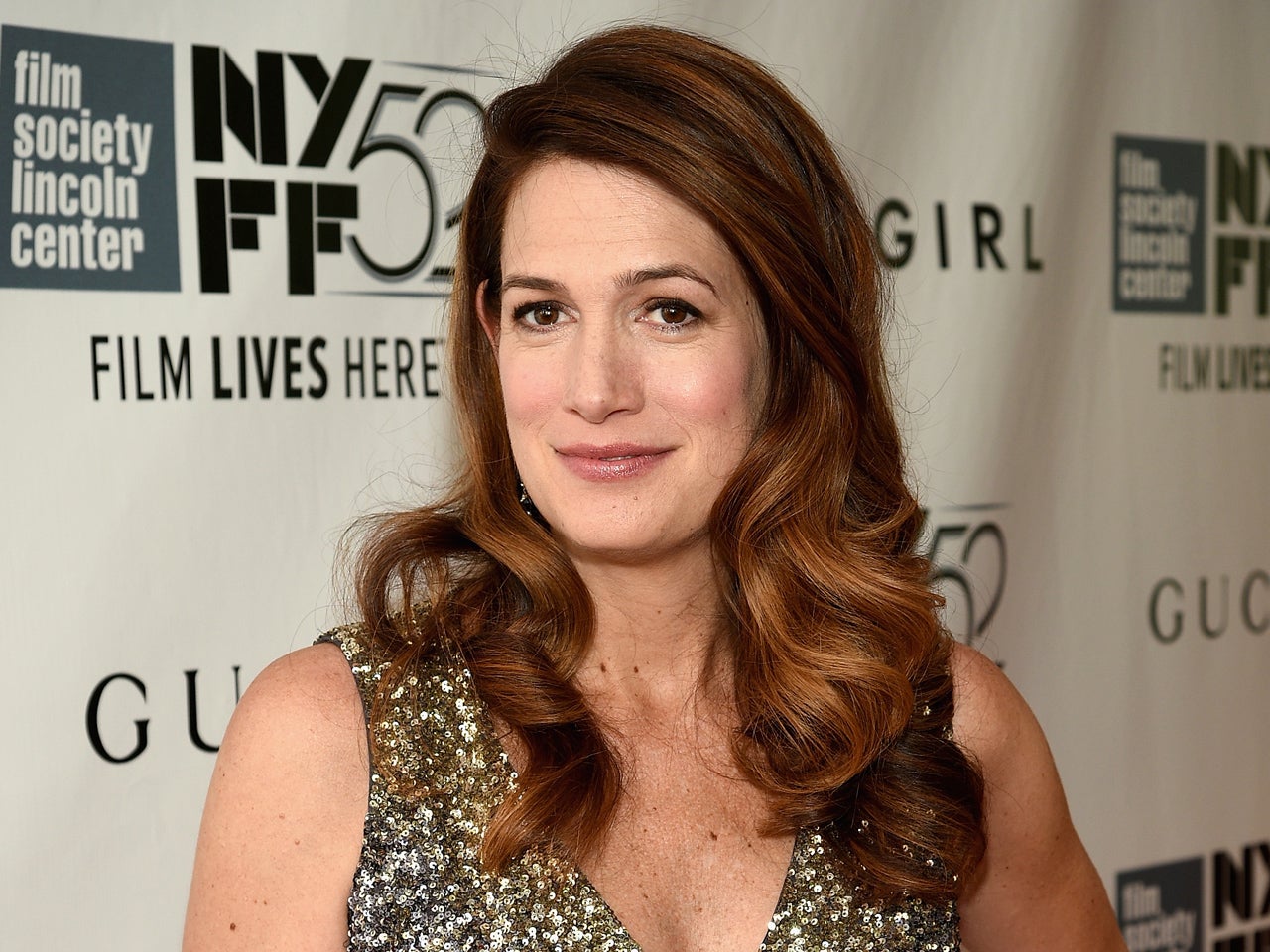 ​A talk with "Gone Girl" author Gillian Flynn
The best-selling novel "Gone Girl" has GONE HOLLYWOOD. And unlike the story's central character, the creator of the tale is very much among us, and talking with Rita Braver about how it all came to pass:
You don't expect to see the screenwriter getting star treatment at a film premiere. But then, how often does a novelist with no film experience get to write her own screenplay?
"The story is supposed to go that they say, 'Oh, it's so cute, Little Writer, that you gave us a screenplay. And now, please go away forever, and we're gonna do what we want to with it,'" said Gillian Flynn.
But no one is telling Flynn to go away! Her 2012 blockbuster novel, "Gone Girl," has sold more than 8.5 million copies, and is well on its way to becoming a blockbuster film, starring Ben Affleck and Rosamund Pike as Nick and Amy Dunne.
Braver asked Flynn, "Without giving anything away, how would you describe the story of 'Gone Girl'?"
"A couple who on the surface look quite lovely -- handsome, beautiful," Flynn said, "and the wife goes missing on her five-year wedding anniversary. And very quickly the husband becomes a source of media fascination and dissection."
It is a dark and twisted tale, and Flynn says she always hoped that David Fincher -- known for such films as "The Girl With the Dragon Tattoo" and "The Social Network" -- would direct.

"He loves to dissect what's behind people's surfaces -- what's underneath, the psychology," Flynn said.
When asked if she had any say in casting, Flynn replied, "You know, that was all up to David, but I certainly from the very beginning was like, 'Ben Affleck. Ben Affleck. It's gotta be Ben Affleck!'
"That's probably revisionist history, is my guess," Affleck laughed. "She's like, 'It's gotta be Brad Pitt!' 'Brad doesn't wanna . . . ' 'It's gotta be Leo!' 'Leo doesn't like it . . .' 'Okay, Ben Affleck!'"
But neither Affleck nor director David Fincher is joking about the screenplay Flynn produced.
"I thought it was a good script, it's as simple as that," Fincher told Braver. "Gillian, she writes like an audience member. She is just that 13-year-old girl with a bucket of popcorn in her lap, watching the movie."

Much of the film really turns on whether you believe Nick Dunne is a killer.
When asked why he took the role, Affleck said, "Because I thought the character was really interesting. And when you get to play a part with a guy that you don't know how much you respect this person, how much you're gonna judge this person, or how comfortable you are with this person, it's sort of like playing a character role as a lead. And that's what Gillian wrote."
Flynn, now 43, grew up in Kansas City, lives in Chicago, and sets her books in the Midwest -- a Midwest so sinister that readers are surprised when they see her in person.
"I think sometimes they meet me, and they are very disappointed because I'm not nearly as freaky and weird as they hope I'm gonna be," she laughed.
"I felt that way myself!" laughed Braver.
She's the daughter of two community college professors. Her mother taught reading, her father taught film.
Flynn says because her dad taught film, she saw a lot of "age-inappropriate" movies.
"I have a very distinct, thrilling memory of him [going], 'Gillian, it's time to see 'Psycho,' and putting it in the top-loading VCR."
After getting a master's degree in Journalism, Flynn landed a job as a reporter for Entertainment Weekly, then started writing novels on the side.

"You know, I liked my job, but you worked on a story and then it was gone the next week," she said. "And in a way, that's refreshing. But I wanted the idea of, you know, building a world and living in it a while."
Her first two novels, "Sharp Objects" and "Dark Places," focus on women with deep psychological problems.
"You have always been interested in women who have some kind of dark or even violent side," said Braver.
"Absolutely."
"What's so interesting about that?"
"I think women have just as much issues with aggression and anger," said Flynn. "I just think they express them differently than men do. And I felt like that was something that just seemed to not be talked about."
Flynn's sounding board is her husband, attorney Brett Nolan. They married in 2007.
Braver asked him, "Did you find yourself saying, 'Where do you get these ideas?'"
"The only time that I ever even paused was probably 'Gone Girl,' the first draft that I read of that," said Nolan. "Then it was, 'All right -- do we need to talk?'"
Flynn noted that her father-in-law read it and called Nolan at work. And what did he say? "Sleep with one eye open," Nolan laughed.
Now the parents of two children, they say the story of Nick and Amy Dunne is a cautionary tale for couples who start to grow apart.
"The core of the book is that you have these two selfish people," said Nolan. "And they don't share because they can't, for different reasons, and that's why they grow into their own separate spheres."
Braver asked, "But now your wife is this world-famous writer. What kind of impact has it had on you?"
"Not a lot, frankly," he said. "I think our marriage is still the same as it was beforehand, before 'Gone Girl' came out."
Flynn added, "Our life was really great before 'Gone Girl,' and it's still really great, you know?"

In fact, they are just moving into a new home. She's working on a new TV show, and she knows that her fans are waiting for her next book.
Are the stakes higher now? "What I tell myself is that there is never going to be another 'Gone Girl' for me," Flynn said. "I mean, I really believe that. I think I'll write other good books, I have faith in that.
"B have to come to accept the fact that this is a great, shining fantastic moment that will never come again," she laughed. "So enjoy it while it lasts."

For more info:
Thanks for reading CBS NEWS.
Create your free account or log in
for more features.