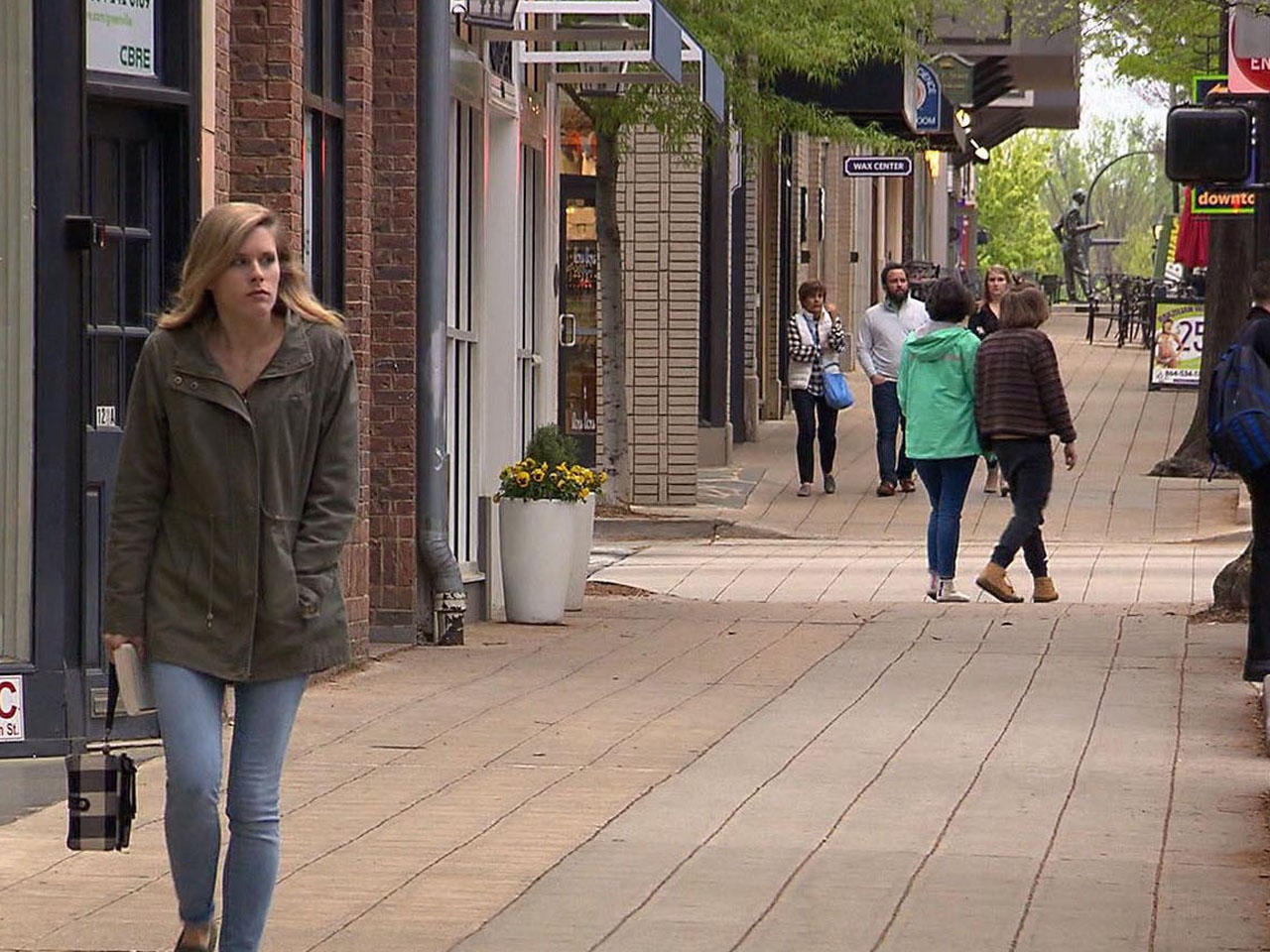 Small town America in renewal
We hear it over and over again: America is a house divided, split between trendy metropolitan areas enjoying a boom, and smaller cities and towns stuck in a downward spiral. It's a familiar story, but is it entirely true? Not according to a pair of travelers who've taken flight to towns on the rebound, as Lee Cowan reports in our Cover Story:
A good craft beer starts with good water, and Duluth, Minnesota, sits on the shores of the some of the best. Lake Superior, the largest freshwater lake in the world, is what helped make Duluth … Duluth. It's how its iron ore, grain and timber made its way to world markets.
But then came the industrial decline, and Duluth became just another rust belt community suffering an economic hangover.
It turns out, however, that Lake Superior has just the right balance of minerals to make a pretty good pilsner, and in 2013 Laura Mullen and Bryon Tonnis, along with their spouses, thought this flat Duluth neighborhood had the potential to fizz again.
"There was a billboard 10 or 20 years ago that said, 'Will the last one leaving Duluth turn out the light,'" said Mullen. "There was this mentality that there were no jobs, and I definitely felt that, too. I said, 'I have to create my own job if I'm coming back up here.'"
As soon as the Bent Paddle Brewery opened its doors, it helped a decaying part of Duluth became a destination. Restaurants and retail followed, owned by other young entrepreneurs carving out a new life in a town many had written off.
"There's definitely a bit of a wave of people moving back that have lived here in the past," said Tonnis, "looking at new opportunities, and kind of thinking outside of the box to try and figure out how to make a good living here."
That kind of neighborhood comeback doesn't generally make national headlines, but James Fallows, national correspondent for The Atlantic magazine, has a soft-spot for micro-brews – and he sees beer betterment as an intriguing piece to a larger economic puzzle.
"The existence of craft brews really is a marker of a town that's on the rise," said Fallows. "It employs hundreds of thousand of people across the country, so it's a real business that's making a real difference locally."
He and his wife, Deb (an author in her own right), were in Duluth doing research for a book they co-wrote called "Our Towns: A 100,000-Mile Journey into the Heart of America" (Pantheon), a travelogue of sorts of what they describe as a journey into the heart of America.
It started back in 2013, when they posted a request on The Atlantic's website asking readers to suggest towns they could visit that offered examples of America on the rise.
"We got a tsunami of replies," said Deborah. "And it wasn't just naming your town; it was these long, heartfelt, descriptive narrations of the stories of their towns. So, I think that was the point where we thought, We're onto something here."
Whatever it was that was happening, the Fallowses thought it was telling a different story about America than the prevailing national narrative that the fabric of the country is unraveling. Instead, they found an almost universal determination to stitch things back together.
The common thread was looking at the old with new eyes.
Two brothers from Minneapolis took what used to be Duluth's concrete burial vault factory and helped raise it from the dead. Now it's the home of Loll Designs, which fabricates vibrantly-colored outdoor furniture in an eco-friendly way.
"It's a hundred percent recycled from milk jugs," CEP Greg Benson said of his products.
Benson also started Epicurean, the maker of cutting boards and other gourmet kitchen utensils all made out of an environmentally-friendly wood composite.
"People here, we recognize there's something happening here, and I don't think it's just because we're prideful of this place," Benson said. "I mean, there really is something happening here."
It's not just Duluth, of course. The Fallowses saw similar things happening in towns all across the country.
Jim happens to be a pilot. He figured if he and Deb were heading to "fly-over country," what better way to do it than by flying themselves? The whole idea of fly-over America is just the opposite; we felt like we were flying into America," Fallows said.
For four years, they hopscotched to places reporters don't generally go unless there's a natural disaster or a presidential campaign -- places like Redmond, Oregon; Spearville, Kansas; St. Mary's, Georgia – nearly 50 towns in all.
Their plane was a Cirrus SR 22, which coincidentally is yet another Duluth success story. The aircraft maker moved its headquarters to Duluth back in the mid-'90s, and it grew fast.
"It was a major, major factor in the town's modern emergence," Jim Fallows said.
Nearly everywhere the Fallows landed, there were nuggets of success like that to boast about – new industry, innovations in education, expansion of public art, all of it mixed into a stew of re-invention that seemed to present a view of the country that was far more optimistic than the one you might get if your window on the world were just cable news.
"In a non-sappy, non-saccharine way, there are people who are aware of the national and regional and urban problems, but feel as if they're making headway," Fallows said.
That was certainly true in Greenville, South Carolina. It's a community about the same size as Duluth that had also lost its dominant industry: textile manufacturing.
Early on, civic leaders began trying to recruit other industries to replace it. GE was one of the first to accept the invitation. Then came Michelin, and most recently BMW. But the heart of Greenville, its downtown, needed a shot in the arm, too.
"The first thing that towns seem to sit down and do, when they're serious about trying to make improvements, is figure out who they are," said Deborah.
One feature that made Greenville what it was was the Reedy River. It spun many a mill wheel over the years. and longtime Mayor Knox White had an idea to use that legacy to bring downtown Greenville back.
"The beautiful waterfall was covered by a four-lane highway bridge for 40 years," Mayor White said. "Most people who had lived in Greenville all their lives had never seen the waterfall."
He convinced fiscal conservatives to tear down that otherwise perfectly good bridge to expose the falls once again.
"It was a very hard sell that we're going to spend money to build a beautiful park around a waterfall you've never seen, trust us … until they did it," White said.
This is the result: an elegant pedestrian bridge replaced the highway, and a jogging path now winds its way along the river. Trees and flowers sprouted.
Nearby downtown sprouted, too. Shuttered textile mills have become apartments and art galleries. It is, say the Fallowses, civic resurgence at its best. "Long term-visioned people in all the different sectors working together to say what will this town look like a generation from now," said Jim.
Not that the places they visited don't have their troubles. But it was the creativity, compassion and generosity of small town America that, to the Fallowses, were the driving forces behind how the country was remaking itself one town at a time.
"I think maybe the surprise factor was how hard people are trying to solve their problems or make things better or make things right," said Deb.
"It's not all doom-and-gloom?" Cowan asked.
"It is definitely not all gloom-and-doom," Jim replied. "We've got our big problems, but the country has not lost what made it America to begin with."

For more info:

Story produced by Mark Hudspeth.
Thanks for reading CBS NEWS.
Create your free account or log in
for more features.