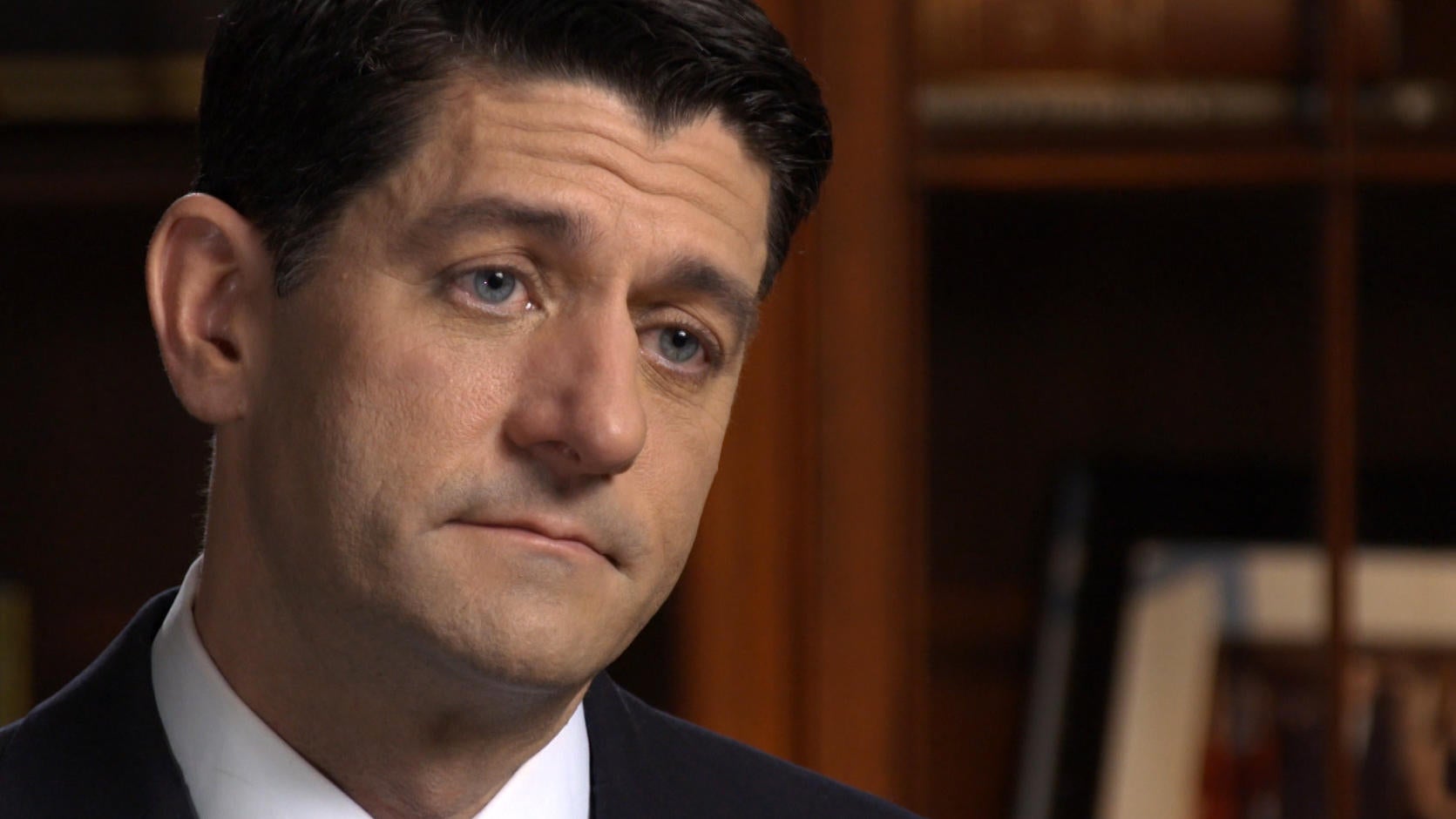 Speaker Ryan says he and Trump have patched things up
The speaker of the House tells Scott Pelley he and President-elect Donald Trump have made up and speak on the phone nearly every day. On the campaign trail, the two were at odds. Speaker Ryan had called one of Trump's statements racist and Trump dismissed him as ineffective and disloyal, but Ryan says the two are not looking back and are already working together. Ryan spoke to Pelley today in Washington in an interview to be broadcast on 60 Minutes, Sunday Dec. 4 at 7 p.m. ET/PT.
An excerpt of that interview appeared on the CBS Evening News with Scott Pelley. A transcript of it is below.
Scott Pelley: You called Donald Trump a racist.
Paul Ryan: No, I didn't. I said his comment was.
Scott Pelley: Well, I'm not sure there's a great deal of daylight between those two definitions. But he definitely called you ineffective and disloyal. Have you patched it up?
Paul Ryan: Yeah, we have. We're fine. We're not looking back. We're looking forward. We-- we actually-- we've had-- we-- like I said, we speak about every day. And it's not about looking for-- back in the past. That's behind us. We're way beyond that.
Scott Pelley: Did you believe he could be nominated? Really?
Paul Ryan: Yeah, no, I didn't see this one coming. He knows that. Donald Trump's a very-- he was a very unconventional candidate. He's going to be an unconventional president. What I like about it, in my, like I said, almost daily conversations, is he's just a get-things-done kinda guy.
Scott Pelley: Have you told him being president is not being CEO of the United States, that the Congress is going to have a say?
Paul Ryan: Oh, we've talked about that extensively. We've talked about-- the Constitution, Article I on the Constitution, the separation of powers. He feels very strongly, actually, that-- that, under President Obama's watch, he stripped a lot of power away from the Constitution, away from the Legislative Branch of government. And we want to reset the balance of power, so that people and the Constitution are rightfully restored.
Thanks for reading CBS NEWS.
Create your free account or log in
for more features.