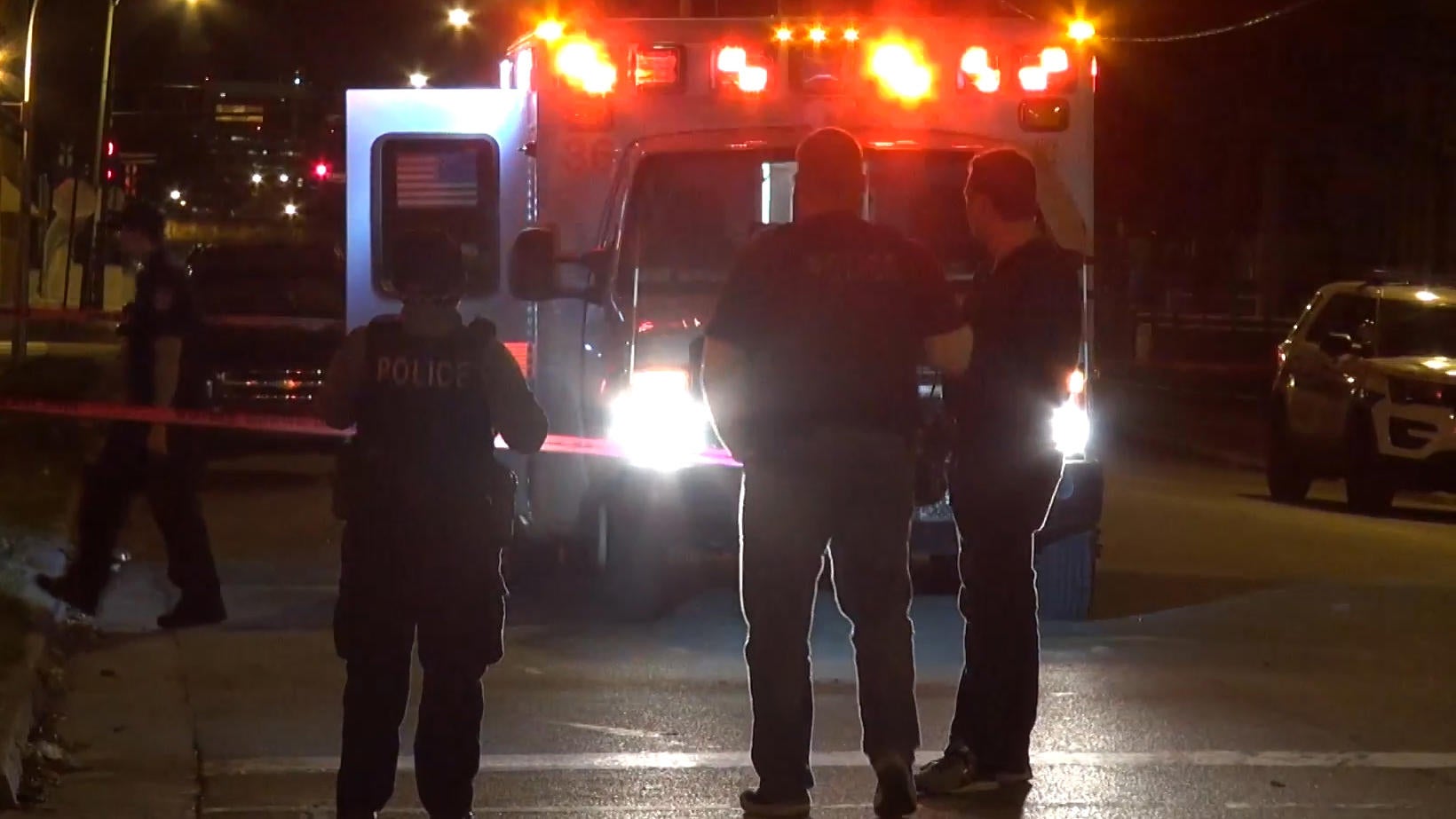 Chicago police activity declines as murders spike, data shows
Chicago ends 2016 with more than 700 murders and over 4,000 people shot – the worst bloodshed the city has seen in 18 years. Data obtained by 60 Minutes shows that while gun violence spiked, police activity dropped in all 22 of Chicago's police districts.
The data, requested through the Freedom of Information Act, shows a decline in the type of police work officers say is critical to curbing crime: stops and arrests. In August of 2015, Chicago cops stopped and questioned 49,257 people. But, a year later, stops dropped 80 percent and arrests fell by a third.
"We know there's almost never one simple explanation for any set of data points," said 60 Minutes producer Andrew Bast. "So we were very cautious to not draw grand conclusions, but at the same time we wanted to find out what relationship this data had to the spike in violence."
To understand the numbers, Bast, producer Guy Campanile, and correspondent Bill Whitaker, visited Chicago and found a beleaguered city and police department.
The discord had been ignited by the 2014 death of Laquan McDonald, a black 17-year-old who was fatally shot 16 times by a white police officer. The officer, Jason Van Dyke, is awaiting trial for first-degree murder. Dash-cam video of the shooting was released 13 months after McDonald's death by court order. Public unrest and speculation of a cover-up followed.
"As we know from the other law enforcement stories we've done," Bast said, "one of the absolute hardest things to do is rebuild trust between cops and the people they serve after that relationship has been broken in any way." Part of effective policing is community building and "that's just not an easy thing to do now," Bast said.
In response to the outcry, the city established a police accountability task force that, in April 2016, released a report stating the "community's lack of trust in the CPD is justified." It pointed to racial bias, and called the McDonald shooting the "tipping point for long-simmering community anger." The report found that when McDonald was shot, he "posed no immediate threat to anyone," and on-scene officers shared a false narrative of the incident.
The Chicago PD is under investigation by the Justice Department. And after a threat by the American Civil Liberties Union to sue the department for racial profiling, cops have been ordered to be more selective about who they stop and are required to write a detailed, two-page report on each one.
In a climate of increased scrutiny, a dozen beat cops and recently retired officers told 60 Minutes, off-camera, they'd stepped back and the data reflects that. In the above video, Chicago's former top cop, Garry McCarthy, called the situation a "crisis."
"When people are dying, yes, there's crisis," McCarthy said. "No two ways about it."
60 Minutes also spoke with Chicago's new police superintendent, Eddie Johnson, who is implementing a plan to hire and promote a thousand more cops to quell the violence on Chicago's streets.
Bill Whitaker's report, "Crisis in Chicago," will air on Sunday, Jan. 1 at 7:30 p.m. ET and 7 p.m. PT on CBS.
Correction: A previous version of this article stated that police activity dropped in all 25 of Chicago's police districts. The line has been corrected. There are 22 police districts.
Article contributed to by Natalie Jimenez Peel
Thanks for reading CBS NEWS.
Create your free account or log in
for more features.