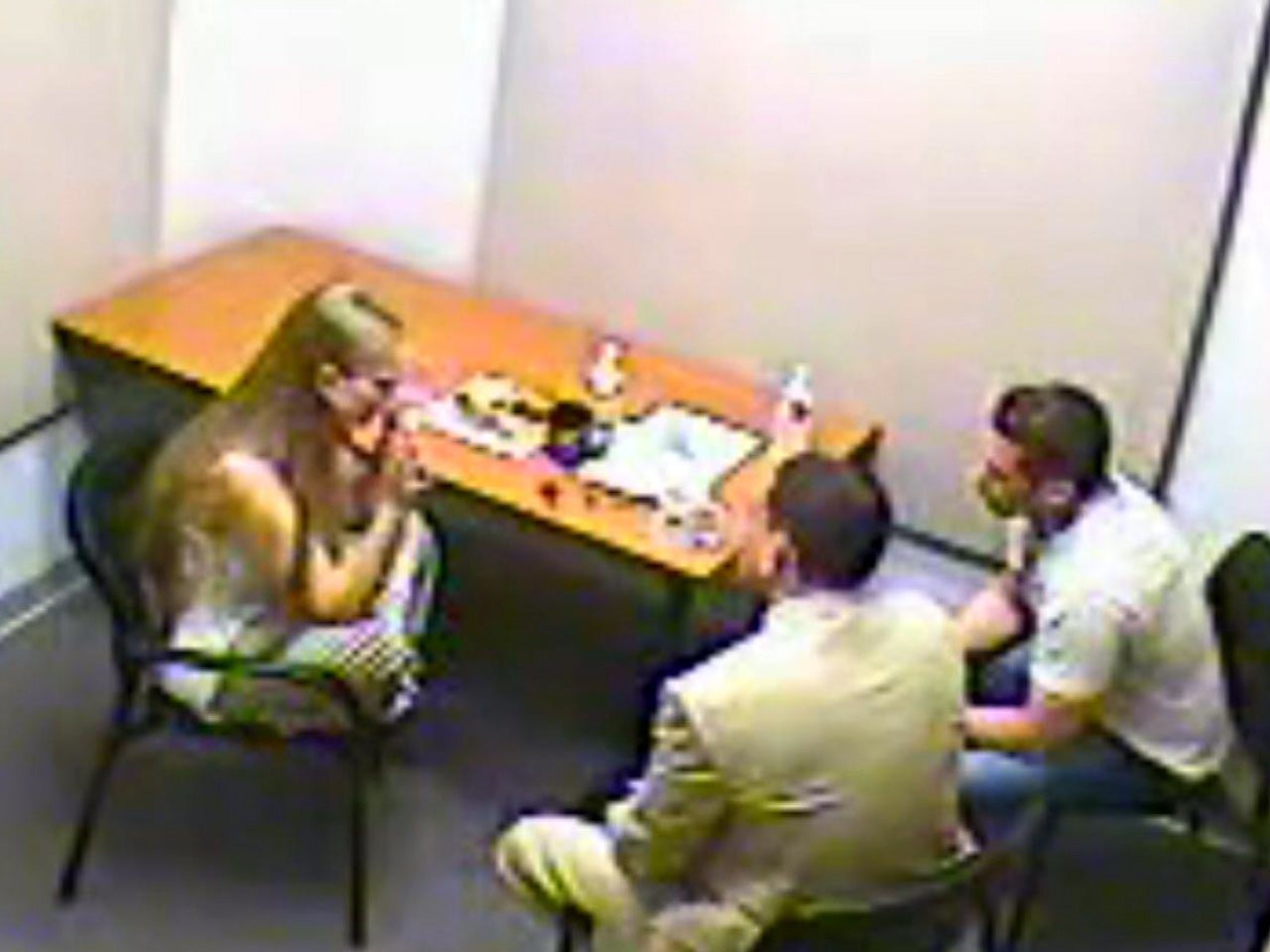 "48 Hours" obtains exclusive interrogation video in N.Y. kayak murder mystery
CORNWALL-ON-HUDSON, New York --In interrogation video first obtained by "48 Hours," a New York woman appears to confess to killing her fiance while on a kayak trip in April - but experts tell the broadcast the case against her is problematic.
"All right, I'll give you an f---ing statement," Angelika Graswald tells a detective hours into the interrogation, portions of which air Saturday on CBS.
"What is it?" the detective asks.
"I wanted him dead and now he's gone," Graswald responds. "And I'm okay with it."
Police say Graswald made statements that implicate herself in their theory of the crime - that she removed a drain plug that allowed water to fill Vincent Viafore's boat as they kayaked on the Hudson River April 19 because the relationship had soured and she stood to benefit from $250,000 in insurance payouts. Police say the death is murder, but her defense maintains it was an accident.
In the interrogation video, Graswald describes problems in the relationship, tells detectives that she wanted Viafore "gone" and says she felt "euphoric" that he was dead.
But Jim Trainum, a former detective with the Washington, D.C. Metropolitan Police Department and a national expert on false confessions, tells "48 Hours" investigators "cherry-picked" her statements out of 11 hours of contradictions and denials. Trainum, who has a lawsuit pending against him for allegedly and unwittingly getting an innocent woman to confess to murder, suggests police asked Graswald leading questions and manipulated her into delivering answers they wanted.
"To me this is a non crime," Trainum tells "48 Hours." "This is an accident that made into a criminal offense because of their gut feeling."
Graswald, 35, told investigators that she and Viafore, 46, set out in kayaks from Cornwall-on-Hudson - about 50 miles north of Manhattan - headed for an island in the Hudson River known as Bannerman's Island. But on the way home, the weather changed, and Viafore's kayak capsized. He wasn't wearing a life vest. The water was reportedly 46 degrees and choppy.
In a 911 call first obtained by "48 Hours," Graswald is heard asking dispatchers for help.
"I'm in the Hudson River, my fiancé fell in the water, can you please call anybody," Graswald says in the recording. "I can't get to him. It is very windy and the waves are coming in and I can't paddle to him. He is getting further and further away from me...he's going to drown."
Viafore then disappeared under the water. Ten days later, Graswald was questioned by police for approximately 11 hours and then arrested and charged with second-degree murder.
"It was a complete shock," Viafore's mother Mary Ann tells "48 Hours." "I was devastated that - that - that she would do that to my son, who was so good to her."
Her defense team argues Viafore's death was an accident, nothing more, and the plug in the kayak police say led to his drowning was removed long before the incident. They also argue that paddling with the plug removed from the drainage hole - a small opening on the top of the kayak -- wouldn't have caused Viafore's kayak to fill with a large amount of water.
"The police theory of this case is really outrageous," defense expert Mike Archer tells "48 Hours."
Viafore's body was recovered from the Hudson more than a month after he disappeared on May 24, 2015. The medical examiner has ruled the death a homicide because the drain plug was "intentionally removed," but a lawyer for Graswald told the New York Times that the medical examiner's office overstepped its bounds with the determination.
"I want to believe she didn't do it, but then again, the police know something I don't know," Viafore's friend, Sheri Parte told the broadcast.
The "48 Hours" investigation airs Saturday at 10 p.m. ET/PT on CBS.
Thanks for reading CBS NEWS.
Create your free account or log in
for more features.