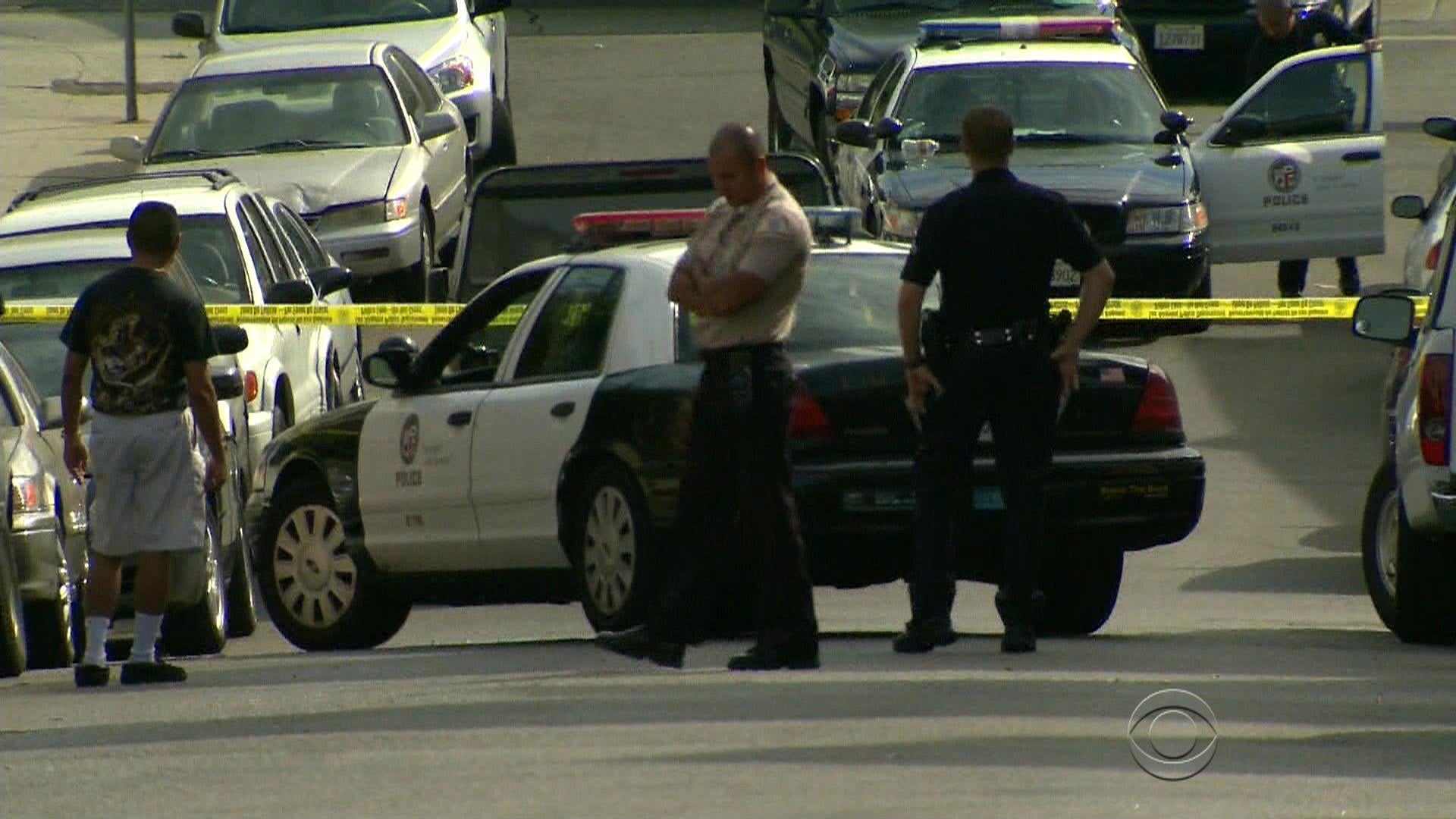 2015 was a violent year in Los Angeles
LOS ANGELES -- Crime rose in 2015 in Los Angeles, the first increase in 12 years.
Violent crime spiked about 20 percent in the nation's second-largest city. Property crime was up 10 percent.
Two drive-by shootings Wednesday night left one man dead and two others wounded.
So far this year, there have been 280 homicides in L.A., up 10 percent from last year. The number of rapes increased 8.6 percent and aggravated assaults jumped more than 27 percent.
"The spike in crime -- I don't understand," Iona Diggs told CBS News. She has lived in South L.A. for more than 60 years.
Her neighborhood has seen 74 more people shot in 2015 compared to last year, and she's seen drive-by shootings increase firsthand.
All 21 LAPD divisions are reporting crime increases. That's notable because crime had fallen dramatically in Los Angeles in the past decade due to a crackdown on gang related crime.
Police attribute some of this year's crime spike to a resurgence of gang violence this summer.
In August, LAPD Commander Phillip Tingirides told CBS News about a two-week span in South L.A. when 50 people were shot, 15 of them homicides.
"There were internal gang disputes, there were love triangles, there was domestic violence," Tingirides said. "Most everything involved gangs in some way, shape or form."
Since then, the LAPD has stepped up community policing and made three times as many felony arrests.
Diggs says she's not going to let gangs take back her neighborhood.
"Don't say this is your hood because it's not -- it ours," Diggs said. "And I'm going to protect 'my hood,' as you say."
While crime is up this year, it's important to note that it is still well below what it was in the 1990s. In 1992, L.A. had more than 1,000 homicides. This year, the city will likely see fewer than 300.
Thanks for reading CBS NEWS.
Create your free account or log in
for more features.