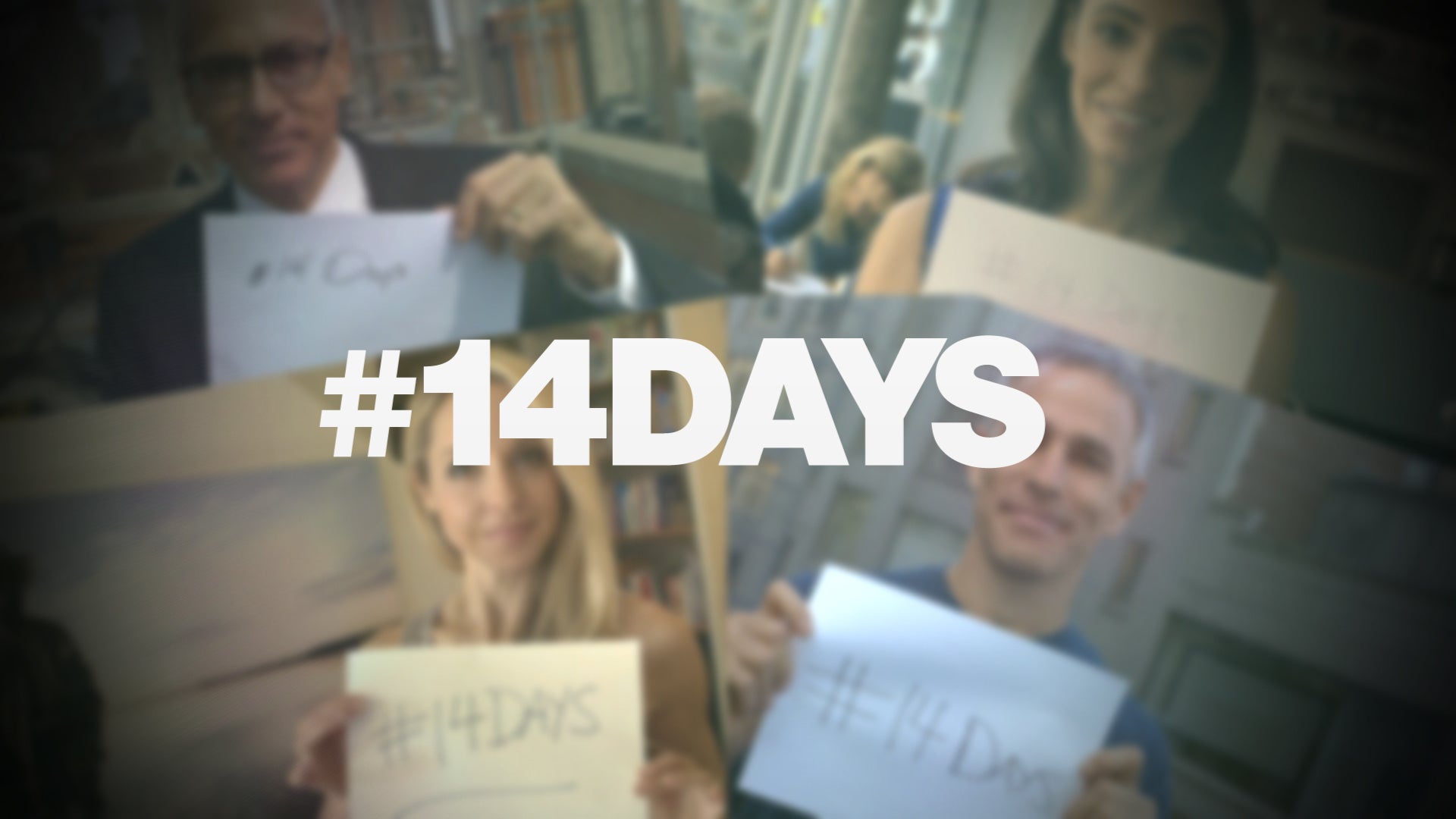 Nearly 23 million Americans need treatment for a drug or alcohol problem, the Substance Abuse and Mental Health Services Administration (SAMHSA) reports. If you're not one of these people, chances are you know someone who is.
In response to these staggering numbers, and what the Centers for Disease Control and Prevention has labeled an "epidemic" in the U.S., CBS News is introducing a series, #14Days on the Wagon, to increase awareness about addiction and generate support for those struggling with this life-threatening disease.
CBS News invites you to join the movement by "going on the wagon," meaning ditching alcohol and any non-medically necessary drugs for two weeks. In cutting these substances out of our lives for 14 days, we are supporting our own health and wellbeing as well as showing solidarity with friends and loved ones in recovery.
It's our hope that becoming more conscious of our own habits will allow us to develop more compassion for those struggling with the disease of addiction -- a disease that contributes to the deaths of more than 90,000 Americans each year.
According to the National Institute on Drug Abuse, there are more deaths, illness, and disabilities from substance abuse than from any other preventable health condition. Today, one in four deaths is attributable to alcohol, tobacco, and illicit drug use.
Something has to change. Let it start with you.
As you take on the #14Days challenge, CBS News will offer encouragement and guidance from leading experts in the fields of health, addiction and recovery. They will touch on topics ranging from motivation to nutrition and diet, new types of alternative treatments, family recovery, developing mental and spiritual strength, stress reduction, meditation and yoga. Many of these experts have their own experiences in overcoming addiction, and some have dedicated their lives to supporting others in recovery.
This promises to be an inspiring, engaging and informative two weeks. Jump on the wagon using the hashtag #14Days, and tell us about your experiences.
We hope to include your stories and photos along the way.
Thanks for reading CBS NEWS.
Create your free account or log in
for more features.