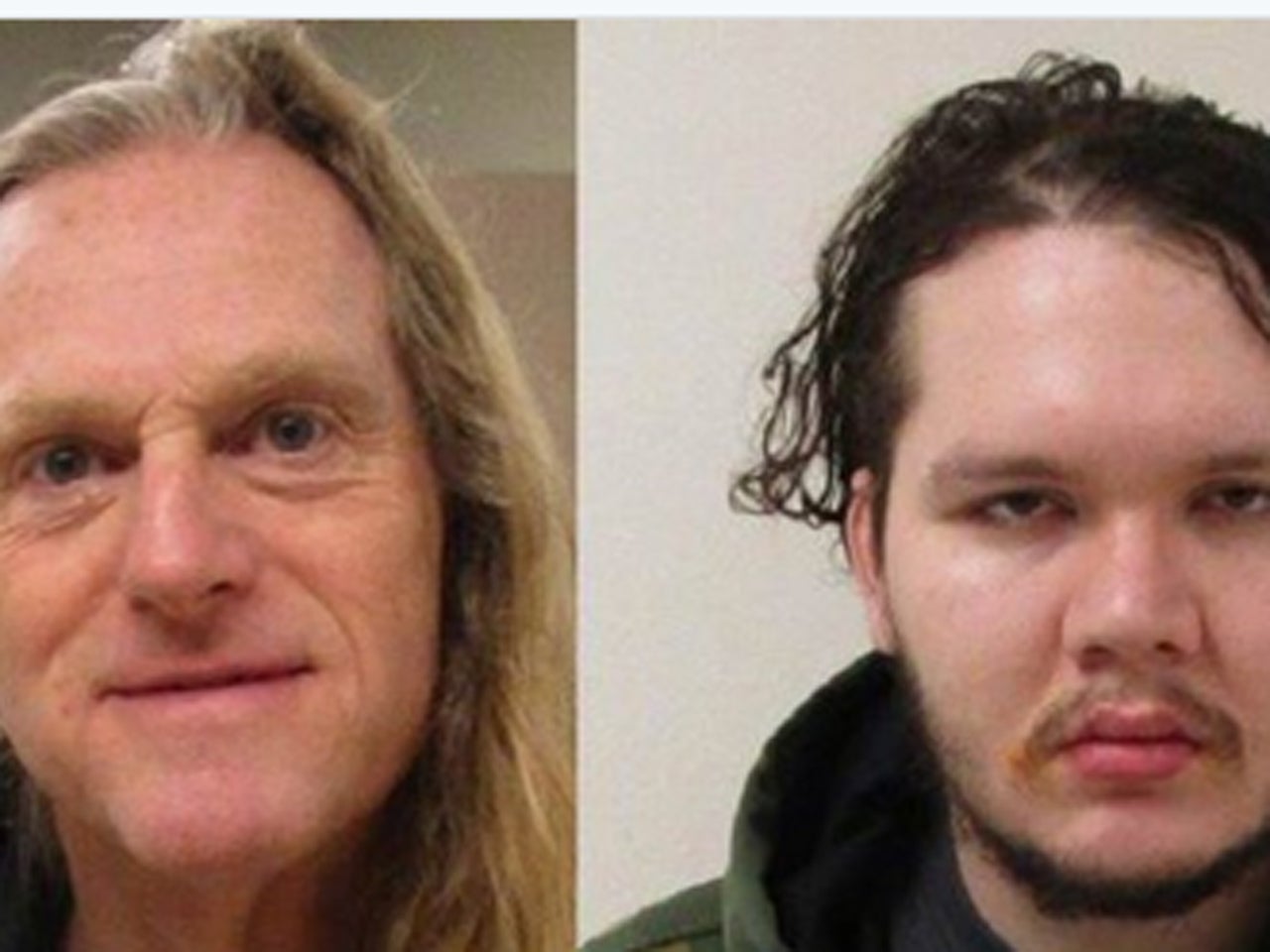 ​1 of 2 men who fled Washington psychiatric facility caught
SEATTLE --One of two men who escaped from a troubled psychiatric facility in Washington state was caught Thursday, but the second fugitive, who was accused of murder but found mentally incompetent to stand trial, is still on the loose.
Officers picked up Mark Alexander Adams without incident in Des Moines, Washington, about 20 minutes away from Washington state's largest psychiatric hospital, Lakewood police Lt. Chris Lawler said.
Lawler says Adams, who was arrested on suspicion of domestic assault in 2014, was recognized and police detained him. Detectives will interview him.
Adams got on a bus Wednesday night after he and Anthony Garver, 28, fled Western State Hospital, south of Tacoma, police said. Adams asked how to get to the airport, and he was caught in a town just south of Seattle-Tacoma International Airport.
The escape is the latest in a litany of problems at the 800-bed hospital.
U.S. regulators have repeatedly cited the facility over safety concerns for both staff and patients, including violent assaults, leading to threats to cut millions in federal funds to the facility. The Centers for Medicare and Medicaid Services recently extended the hospital's deadline for fixing the problems from April 1 to May 3.
A federal judge also has said the hospital has failed to provide timely competency services to mentally ill people charged with crimes.
Garver, who was arrested on suspicion of murder in 2013, remains at large. Both men were being treated for mental illnesses by court order when they escaped on foot. They had been found mentally incompetent to stand trial.
A bus driver picked up a man he believes was Garver around 6 p.m., Lawler said. A couple of hours later, he picked up a man he believes was Adams. The driver told authorities that Adams was interested in going to SeaTac, home to the Seattle area's airport. Police have requested video from the transit agency.
Garver's real last name is Burke, but he goes by Garver and also has used the alias Deryk Garver, Lawler said. Police are urging anyone who spots Garver to keep away and contact authorities.
The hospital is facing increased federal scrutiny, but assaults have persisted, according to records obtained by The Associated Press.
A patient with a history of violent behavior choked and punched a mental health technician on March 26, according to an internal report. Another report on March 23 said a male patient slipped out of his monitors and was found in a bathroom with another male patient, who said he was sexually assaulted.
The state has tried to fix some of the problems by increasing funds so more staff could be hired. But the hospital has struggled with recruiting and retaining workers.
Injured employees missed 41,301 days of work between 2010 and 2014 and on-the-job injuries forced staff to move to other jobs, like desk work, for 7,760 days during that period, according to state Occupational Safety and Health Administration records.
Workers' compensation insurance paid $6 million in wage and medical costs for claims to injured hospital workers between January 2013 and September 2015, according to records acquired by the AP. More than half of the 700 injuries reported by nurses, psychiatric technicians, counselors, psychiatrists and other workers during that period were caused by violent patient assaults, the records said.
Thanks for reading CBS NEWS.
Create your free account or log in
for more features.