Audio Gallery: Additions to the National Recording Registry
Carlos Santana, John Coltrane, Billy Joel, Gloria Gaynor and Merle Haggard are just a few of the artists whose work has now been marked for preservation by the Library of Congress.
On March 23, 2016, the Library named 25 audio recordings to be inducted to its National Recording Registry, a compendium of sound recordings that will be preserved as representative of America's cultural, artistic and historic treasures. Ranging from rock, pop, jazz, classical, gospel and musical theatre to radio broadcasts, spoken word and comedy albums, the recordings have been recognized as vital to our nation's audio legacy.
Click through this gallery to listen to audio samples from each of this year's inductees, presented in alphabetical order.
Acting Librarian of Congress David S. Mao said that by preserving landmark recordings of America's cultural heritage, the Registry serves to "safeguard the record of what we've done and who we are."
"Abraxas"
In the pantheon of perfect studio albums, Santana's chart-topping "Abraxas," from 1970, is surely present. Its startling blend of Latin music, psychedelic rock, blues and jazz brings together invigorating rhythms, guitar riffs and percussion that became a signature sound not just for guitarist Carlos Santana, but for a generation of Latin rock artists.
The instrumental tracks "Singing Winds, Crying Beasts," "Incident at Neshabur" and "Samba Pa Ti" share the lineup with the enduring songs "Black Magic Woman/Gypsy Queen," "Oye Como Va," "Hope You're Feeling Better" and "El Nicoya."
Excerpt from "Black Magic Woman"
Excerpt from "Oye Como Va"
"Bogalusa Boogie"
One of the leading proponents of zydeco music in the 1960s and '70s was accordionist and singer Clifton Chenier, whose Louisiana roots helped him concoct a musical gumbo of blues, Cajun and Creole in this, his second album with his Red Hot Louisiana Band.
The infectious "Bogalusa Boogie" (1976) was, amazingly, recorded in a single day, with no second takes.
Excerpt from "One Step at a Time"
Excerpt from "Ride 'Em Cowboy"
"Bonaparte's Retreat"
During their travels through Kentucky in 1937, folk historians Alan and Elizabeth Lomax recorded fiddler William Hamilton Stepp playing an unusual variation of a common reel.
This Library of Congress recording, and Lomax's notations, are believed to have formed the basis of the "Hoe-Down" section of Aaron Copland's 1942 ballet, "Rodeo," and a subsequent orchestral suite.
Excerpt from "Bonaparte's Retreat"
"Carousel of American Music"
This live recording from September 24, 1940, at the Golden Gate International Exposition, celebrates the 25th anniversary of ASCAP, the composers' rights organization, and the closing of the San Francisco World's Fair. The day-long event featuring the San Francisco Symphony Orchestra, also showcased a once-in-a-lifetime gathering of some of the leading lights of American music: Irving Berlin ("God Bless America"), Hoagy Carmichael ("Stardust"), George M. Cohan ("Over There"); Arthur Freed ("Singin' in the Rain") and Johnny Mercer ("Jeepers Creepers"), to name a few.
Long believed lost, the 78-rpm transcription discs (recorded by engineers despite a boycott of ASCAP music by broadcasters over licensing fees) were discovered 50 years later on an opera recording trading website, and released as a four-CD set in 2011.
Excerpt from Hoagy Carmichael's "Stardust"
Wilt Chamberlain's 100-point game
On March 2, 1962, Wilt Chamberlain of the Philadelphia Warriors set a single-game scoring record for the NBA by racking up 100 points in his team's victory against the New York Knicks. (Final score: 169-147.)
This landmark game was only aired on radio, and no copy of the broadcast existed in archives, until two recordings made by fans were acquired by the NBA years later and restored.
Excerpt from Broadcast of Wilt Chamberlain's 100-Point Game
"Class Clown"
Counter-culture standup comedian George Carlin dedicated his 1971 album to Lenny Bruce, who himself experienced his share of scrapes with the law over obscenities. Carlin was also arrested for performing his routine, "Seven Words You Can Never Say On Television," and the bit became fodder for a Supreme Court case after New York radio station WBAI broadcast it.
The album also contained Carlin's recollections of attending Catholic school, and his takes on elevator etiquette, Muhammad Ali and the Vietnam War.
Excerpt from "Class Clown"
Excerpt from "Seven Words You Can Never Say on Television"
"Cry Me a River"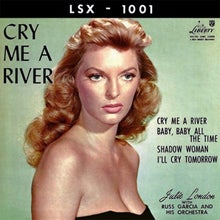 Now you say you're lonely
You cry the long night through
Well, you can cry me a river
Cry me a river
I cried a river over you.
"Over-smoked" was how torch singer-actress Julie London described her voice, featured on a series of intimate lounge music recordings in the 1950s and '60s, adorned with her voluptuous looks. Her biggest hit was her debut single, of a song which had been rejected from the 1953 musical drama, "Pete Kelly's Blues," directed by Jack Webb (London's then-husband). When London began dating musician and actor Bobby Troup, he encouraged her to record, and when she asked songwriter Arthur Hamilton (who'd been her senior prom date) for material, Hamilton suggested his rejected tune, "Cry Me a River."
By the early 1970s the circle was complete: London and Troup, now married, starred in the TV medical drama "Emergency!" produced by Webb.
Excerpt from "Cry Me a River"
"Destination Freedom"
The radio anthology series "Destination Freedom," broadcast by Chicago's WMAQ from June 1948 to August 1950 and written by newspaper editor Richard Durham, dramatized the accomplishments of African Americans and the hardships of overcoming racism and prejudice - programs that stirred the ire of white supremacist groups.
Two episodes in particular -- "A Garage in Gainesville" and "Execution Awaited," broadcast on Sept. 25 and Oct. 2, 1949 -- told fictional stories in which, in the first, mob violence affects a friendship in a Southern town; and in the second, the personification of racial prejudice is himself put on trial.
Excerpt from "A Garage in Gainesville"
"I Will Survive"
Gloria Gaynor made history with her 1975 disco album, "Never Can Say Goodbye," which featured the first continuous-mix album side. And in looking for her next hit, she turned Freddie Perren and Dino Fekaris' song into an empowering anthem for women, and for the LGBT community.
For Gaynor herself, the song had a special meaning for survival: recovering from a spinal injury, she wore a back brace during the recording session.
Though initially released as a B-side of her cover of "Substitute," DJ play turned "I Will Survive" into a hit single, with 2 million copies sold.
Excerpt from "I Will Survive"
"It's My Way!"
I've got my own wrong, I've got my own right
I've got my own fight, and it's my way.
I've got my own peace, I've got my own wrath
I've got my own path that only I can go
I've got my own sword in my own hand
I've got my own plan that only I can know.
Born of Cree ancestry in Saskatchewan, and raised by a white family in Massachusetts, folk singer Buffy Sainte-Marie released her debut album, at age 23, in 1964, earning her Billboard Magazine's Best New Artist Award.
"Now That the Buffalo's Gone" blasted the exploitation of Native Americans, while "Cod'ine" (inspired by her addicted to codeine following a bout of pneumonia) recounted the horrors of craving and withdrawal. "The Universal Soldier" sings to the instrument of war - the soldier who makes possible the hatred and ambitions of a Hitler or Caesar - and our complicity in war's continuation; and "Ananais" questioned the power of Christ. On a lighter note, "Cripple Creek" spoke to the joy of romantic dalliances with the "half-grown" girls of Cripple Creek who'd "jump on a boy like a dog on a bone." The album concludes with the title track, a song of self-determination and defiance.
Though not a commercial hit, "It's My Way!" proved influential (tracks were later covered by Donovan and others), and critic William Ruhlmann called the album "scathing."
Excerpt from "The Universal Soldier"
"Let Me Call You Sweetheart"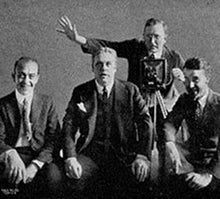 Let me call you "Sweetheart," I'm in love with you.
Let me hear you whisper that you love me too.
Keep the love-light glowing in your eyes so true.
Let me call you "Sweetheart," I'm in love with you.
The enduring song, by Tin Pan Alley legends Leo Friedman and Beth Slater Whitson, has been recorded by hundreds of artists, but this sentimental ballad for four-part harmony was first recorded by the Peerless Quartet (a.k.a. the Columbia Quartette), led by tenor Henry Burr, and became an early pop hit.
Excerpt from "Let Me Call You Sweetheart"
"A Love Supreme"
"All paths lead to God," wrote tenor saxophonist John Coltrane in the margins of his score sheet for "A Love Supreme." Joined by pianist McCoy Tyner, bassist Jimmy Garrison and percussionist Elvin Jones, Coltrane created a deeply spiritual, four-part jazz suite that was the pinnacle of his musical achievements, and his most popular recording.
"The Penguin Guide to Jazz" described "A Love Supreme" as "without precedent and parallel."
Excerpt from "A Love Supreme"
"Mack the Knife"
Oh, the shark has pretty teeth, dear,
And he shows them pearly white,
Just a jackknife has MacHeath, dear,
And it keeps it out of sight.
When the shark bites with his teeth, dear,
Scarlet billows start to spread,
Fancy gloves, though, wears MacHeath, babe,
So there's not a trace of red.
Born from the 1928 Kurt Weill/Bertholt Brecht play, "The Threepenny Opera," the murder ballad "Mack the Knife" about an amoral criminal (translated by Marc Blitzstein in the 1950s for the show's New York revival) became a surprise pop music sensation, thanks to a recording by jazz trumpeter Louis Armstrong and His All-Stars in 1956.
Excerpt from Armstrong's "Mack the Knife"
What next, but to turn over Mack's deadly blade to pop singer Bobby Darin? His rendition of the song -- swaggering, swinging and finger-snapping -- hit number 1 on the charts, and won a Grammy for Record of the Year.
Both Armstrong and Darin's takes on "Mack the Knife" are now on the National Recording Registry -- a long way from the bloodied back alleys of Brecht's Berlin.
Excerpt from Darin's "Mack the Knife"
Mahler Symphony No. 9
Bruno Walter was an assistant conductor and protégé of Gustav Mahler, and would become one of the composer's most evocative interpreters. In 1912, on the eve of World War I, Walter conducted the premiere performance of Mahler's Symphony No. 9 with the Vienna Philharmonic.
And just months before Germany invaded Austria in 1938, Walter conducted the first complete recording of the symphony, in a performance acknowledged (by both fans and critics) for its intensity.
This recording was historic in a more tragic way as well -- Jewish members of the Vienna Philharmonic would soon be fired, and some would perish in the Holocaust.
Excerpt from Mahler's Symphony No. 9
"Mama Tried"
And I turned twenty-one in prison doing life without parole
No one could steer me right but Mama tried, Mama tried.
Mama tried to raise me better, but her pleading I denied
That leaves only me to blame 'cause Mama tried.
Oh, to be locked in prison, with nothing but time to rue the wasted life of a "rebel child" and the sorrow and sacrifice of a single mother who tried to keep you on the straight-and-narrow. Country singer-songwriter Merle Haggard's honky-tonk tale of a son gone wrong, inspired by his own time doing stir at San Quentin, reached Number 1 on the Billboard Hot Country Singles chart.
It has been covered by such artists as the Everly Brothers, the Grateful Dead, Johnny Cash and Willie Nelson.
Excerpt from "Mama Tried"
The Marshall Plan Speech
On June 5, 1947, Secretary of State George Marshall -- who'd been working with President Harry Truman on a comprehensive program of aid for post-WWII Europe -- used the opportunity of the commencement ceremony at Harvard University (where he would be receiving an honorary degree) to make a political case for international assistance. His remarks discussed the destruction and famine in Europe, and the importance of other nations assisting in the effort.
Marshall also pointedly warned other nations to not get in the way of the U.S. "Any government which maneuvers to block the recovery of other countries cannot expect help from us," he said. "Furthermore, governments, political parties or groups which seek to perpetuate human misery in order to profit therefrom, politically or otherwise, will encounter the opposition of the United States."
With the commitment of the United States (which would give $13 billion to help rebuild European economies), the Marshall Plan was launched in 1948. Five years later, Marshall was awarded the Nobel Peace Prize.
Excerpt from the Marshall Plan Speech
"Master of Puppets"
"Thrash metal," an aggressive, quick-tempo style of percussive rock music, evolved in the 1980s in part as a reaction to more commercial "glam metal" bands. One of the essential albums of this sub-genre was "Master of Puppets," the third album by the Los Angeles band Metallica (rhythm guitar and vocalist James Hetfield, lead guitar Kirk Hammett, bassist Cliff Burton and drummer Lars Ulrich).
With such songs as "Battery," "The Thing That Should Not Be," "Welcome Home (Sanitarium)," "Disposable Heroes," "Leper Messiah," "Damage, Inc.," and the title track, "Master of Puppets" was critically praised as the group's most musically complex, exploring themes of authority, televangelism, violence and revenge. It was Metallica's first album to be certified gold, and would go on to sell six million copies in the U.S.
Excerpt from "Master of Puppets"
"People Get Ready"
So people get ready
For the train a-comin'
You don't need no baggage
You just get on board.
All you need is faith
To hear the diesels humming
Don't need no ticket
You just thank the Lord.
The R&B group The Impressions, with their rich harmonies and gospel roots, has their biggest hit with "People Get Ready." Written by Curtis Mayfield, the song was a spiritual (and extremely timely) ode that evoked action, empathy and a striving against obstacles, in which each member of the group -- Mayfield, Fred Cash and Sam Gooden -- shared lead vocals.
Excerpt from "People Get Ready"
"Piano Man"
It's nine o'clock on a Saturday
The regular crowd shuffles in
There's an old man sitting next to me
Making love to his tonic and gin.
He says, "Son, can you play me a memory
I'm not really sure how it goes
But it's sad and it's sweet, and I knew it complete
When I wore a younger man's clothes."
After his first solo album, "Cold Spring Harbor," bombed in 1972, songwriter Billy Joel performed (under a stage name) at a Los Angeles piano bar called the Executive Room. There he encountered various characters who would soon find themselves in the lyrics of his song, "Piano Man," such as the real estate agent working on a novel and a waitress "practicing politics" (the future Mrs. Billy Joel).
When a live performance of his song "Captain Jack" became a hit on Philadelphia and New York City radio stations, Joel was signed by Columbia Records, which released the album "Piano Man" in 1973. But the single (Joel's first) was trimmed by the label, which thought the 5:38 song too long for air play. (Hence Joel's lyric in his 1974 song, "The Entertainer": "It was a beautiful song but it ran too long ... so they cut it down to 3:05.")
Excerpt from "Piano Man"
Robert and Clara Schumann Piano Trios
In this 1972 recording by the Beaux Arts Trio, pianist Menahem Pressler, violinist Isidore Cohen and cellist Bernard Greenhouse bring their expressive gifts to the music of Robert and Clara Schumann.
Excerpt from Clara Schumann's Op. 17 in G minor
"Statesboro Blues"
Have you got the nerve to drive Papa McTell from your door?
One of the earliest recordings by Georgia-born blues singer and guitarist Blind Willie McTell (1898-1959), "Statesboro Blues" is a tale of marital strife made haunting by the bravado of McTell's captivating vocals, his somewhat out-of-tune 12-string guitar, and the acoustics of the Victor studio.
The song was later covered by such artists as the Allman Brothers Band, Taj Mahal, The Youngbloods and Dave Van Ronk.
Excerpt from "Statesboro Blues"
"A Streetcar Named Desire"
After soaking up the atmosphere of New Orleans, modernist composer Alex North - tasked by director Elia Kazan to write music for his screen adaptation of Tennessee Williams' "A Streetcar Named Desire" - saw the film score as a way to have the music speak "in the American idiom of jazz." Though orchestral, the score (North's first film assignment) throbs with the driving, convulsive beats and bluesy textures of be bop, giving the perfect accompaniment to Marlon Brando's back alley tom cat Stanley Kowalski. (And it was persuasive enough to prompt the Catholic Legion of Decency to attack the music for being "too suggestive" and "carnal.")
It was the first major dramatic score to feature jazz as an integral part of its DNA, and one of many scores in which North ("Spartacus," "Cleopatra," "Dragonslayer," "Carny") invigorated the art of music for cinema.
Excerpt: Main Title from "A Streetcar Named Desire"
Excerpt: "Four Deuces" from "A Streetcar Named Desire"
"Vice and Sade"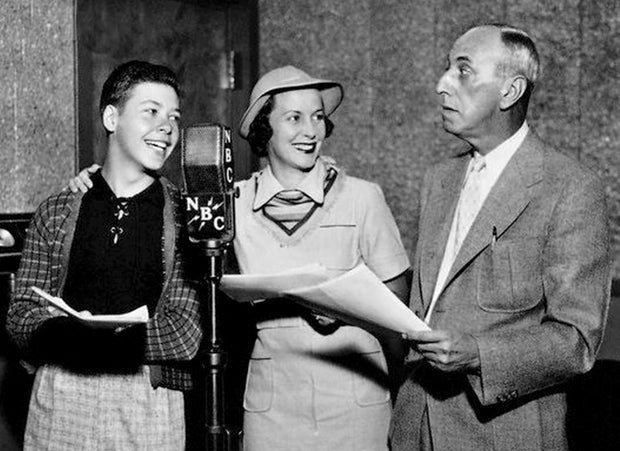 "Will you make that snappy!"
This long-running radio series, first broadcast in 1932 on NBC as a 15-minute daytime program, was uncharacteristic of other radio serials, with hardly any sound effects and very few characters in episodes that were stand-alone, with the denizens of Vic and Sade's town created almost entirely through the imaginative and humorous dialogue of the stars, a couple who live "in the little house halfway up in the next block."
Series creator Paul Rhymer is believed to have written more than 3,500 scripts for the show, which ran on and off between 1932 and 1946, before being adapted for television, but only a few hundred episodes survive today, include "Decoration Day Parade," from 1937, in which Vic despairs over being unable to fulfill his duties as leader of a memorial parade.
Excerpt from "Vic and Sade"
"Where Did Our Love Go"
Diana Ross, Mary Wilson and Flo Ballard had the first of five Number 1 hits in a row with this 1964 record of songwriters Lamont Dozier and Brian and Eddie Holland's Motown classic.
The song was originally dismissed by the Supremes, who thought it simplistic and slow. But their performance -- particularly by Ross, who sung in a lower register than usual -- captured an emotion that made it a classic spin on a broken heart.
Excerpt from "Where Did Our Love Go"
"Wild Cat Blues"
Composer, musician and entrepreneur, Clarence Williams was a pioneer in early jazz recordings. His 1923 record of "Wild Cat Blues," composed by Fats Waller, feature soprano saxophonist Sidney Bechet in his first recording.
Excerpt from "Wild Cat Blues"

For more info:
You can also sample previous years' additions here:
By CBSNews.com senior producer David Morgan